The NFL May Soon Require All Players to Stand for the National Anthem
The debate rages on.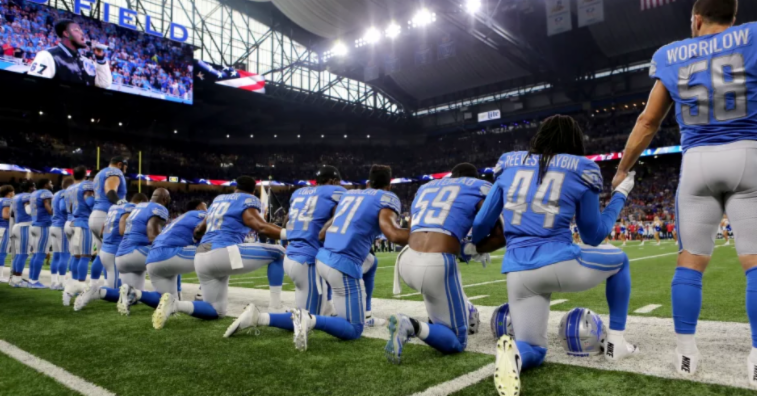 Photo: Getty Images
The National Football League will consider changing language in their official game operations manual to require all players to stand for the national anthem. 
In response to Dallas Cowboys owner Jerry Jones' recent statement prohibiting his players from protesting during "The Star Spangled Banner," NFL spokesman Joe Lockhart said that the issue would be "front and center on the agenda" at next week's quarterly ownership meeting. 
NBC Sports has further details: 
Lockhart carefully tiptoed around the issue, citing language that says players "should" stand for the anthem but stopping short of stating that teams may not force them to stand. 

If it changes (for example, a revision of "should" to "must"), the next question becomes whether the NFL must engage in collective bargaining regarding the adjustment.

Said Lockhart on that point, "I don't believe that the anthem per se is an issue that's collective bargained."   
The NFL Players Association, the labor union for professional football players, could legally challenge the league's position on the collective bargaining if they disagree. 
Whether this remains a hot button issue depends on the future actions of players and coaches. If the first five weeks have been any indicator, it almost certainly will. 
h/t: New York Post