New NFL Rule Will Punish Players Who Kneel for National Anthem
Players may, however, remain in the locker room.
Getty Images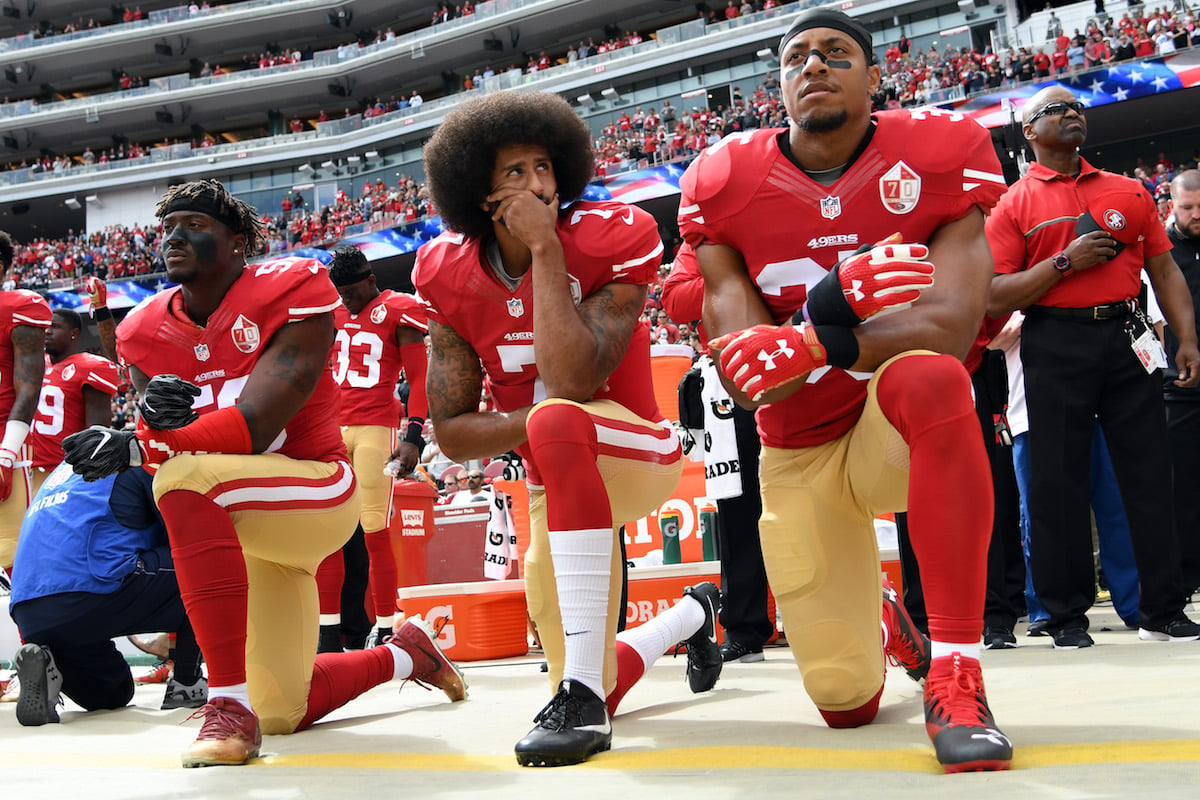 The NFL's quest to end player protests during the national anthem appears have come to an end. On Wednesday, owners approved a new rule that requires any player who is on the field when the "Star-Spangled Banner" plays to stand up. The new rule stops short of forcing players to stand for the anthem, because it gives them the option of remaining in the locker room as the song plays. 
If a player comes out of the locker room and takes a knee anyway, there will be trouble, ESPN reports.
The new policy subjects teams to a fine if a player or any other team personnel do not show appropriate respect for the anthem. That includes any attempt to sit or kneel, as dozens of players have done during the past two seasons. Those teams will also have the option to fine any team personnel, including players, for the infraction.
The change is one of several discussed by owners this week, including one that would have resulted in a 15-yard penalty if a player took a knee during the anthem. 
"This season, all league and team personnel shall stand and show respect for the flag and the Anthem," NFL commissioner Roger Goodell said in a statement Wednesday. "Personnel who choose not to stand for the Anthem may stay in the locker room until after the Anthem has been performed."
The NFL Players Association says it wasn't consulted about the rule before the change was made. 
It's still unclear how individual players will respond to this new rule. Perhaps they'll find a new way to draw attention to the issues that the kneeling was meant to highlight, things like racial inequality and police brutality. Perhaps they'll do as owners hope and either stand on the sidelines or stay in the locker room. Or perhaps those most committed to kneeling during the anthem will continue to do so, keeping the issue in the headlines and in the process, doing exactly what they've been trying to do all along: Use their platforms to raise awareness about the issues they care about. 
The first NFL pre-season games are in August. We'll find out then.