NFL Suspends All COVID-19 Protocols, Dropping Masks And Testing Requirements
The NFL and NFL Players Association agreed to halt all aspects of their joint COVID-19 protocols.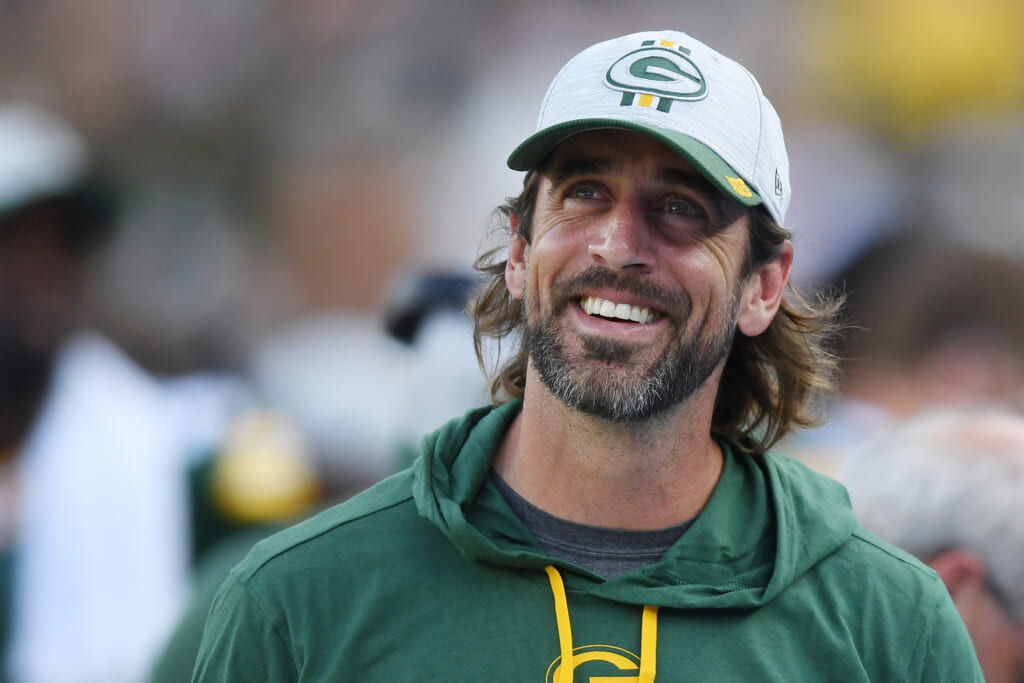 Good new for coronavirus vaccine-averse players like Packers quarterback Aaron Rodgers—the NFL and NFL Players Association have suspended all COVID-19 protocols, effective immediately.
According to ESPN, NFL teams received a memo detailing the decision on March 3, which was made "based on current encouraging trends regarding the prevalence and severity" of COVID-19.
The suspensions will first affect coaches and staff members participating in the NFL Combine, as the earliest any training can commence in the offseason is April 4 for teams that have hired new coaches.
Extreme protocols like mandatory testing for asymptomatic players and staff, required contact tracing devices, and physical distancing requirements had already been removed. Now all mask requirements and testing for both vaccinated and unvaccinated individuals have been shelved.
Teams can still enforce their own policies and must abide by state and local public health recommendations.
"Should there be a reason to reimpose aspects of the protocols or to take other measures," the memo notes, "we will work closely with clubs, the NFLPA and our respective experts, and local, state and federal public health officials to continue to safeguard the health of the NFL community."
No NFL games were canceled in the past two seasons, but the 2020 schedule did see delays. About 95 percent of the players and 100 percent of personnel are were vaccinated.
Rodgers was in the unvaccinated minority and received criticism for his decision, particularly after he incorrectly claimed to be "immunized" at a press conference.
Rodgers was subsequently fined $14,650 for violating the NFL COVID-19 protocols.