Nikki Bella Gave Carmella One Hell of a Black Eye at SmackDown
Damn shame to do that to this face.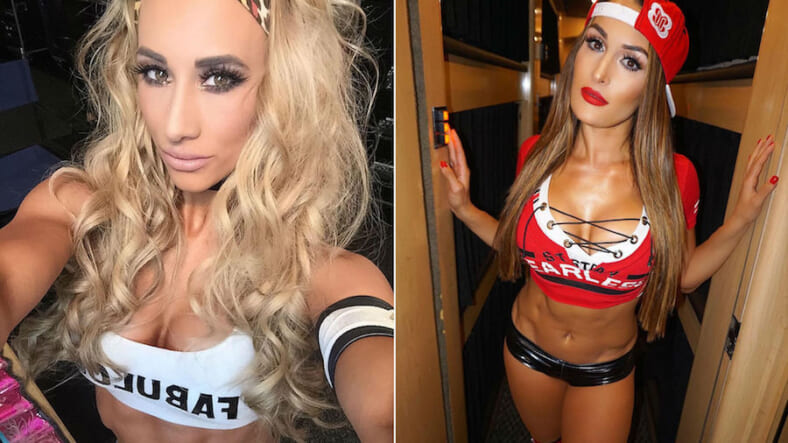 Nikki Bella and Carmella are scheduled for a no-disqualification match at Sunday's TLC: Tables, Ladders and Chairs. But a few days before the pay-per-view event at Tuesday's SmackDown, they gave us a little preview of what's in store.
After Carmella spent a few minutes laying out her plan to send her opponent to the hospital, Bella sprinted into the ring to respond. She did so with a couple spears and lot of flying fists.
In an interview after the brouhaha, Carmella was seen holding ice to her face and sporting a few lumps on her forehead. Then, on Thursday she posted a picture of the shiner's she now sporting, courtesy of Bella. 
" tml-render-layout="inline
As far as WWE injuries go, this isn't so bad. It's largely superficial and you can bet she'll have enough make-up Sunday to cover it up. Still, it's a damn shame to see that kind of bruise on this face.
" tml-render-layout="inline
" tml-render-layout="inline
" tml-render-layout="inline
" tml-render-layout="inline