Odell Beckham Will Keep Wearing His $350,000 Richard Mille Watch During NFL Games
"I wear it every day I go to practice, when I go here, I go there, been wearing it."
Getty Images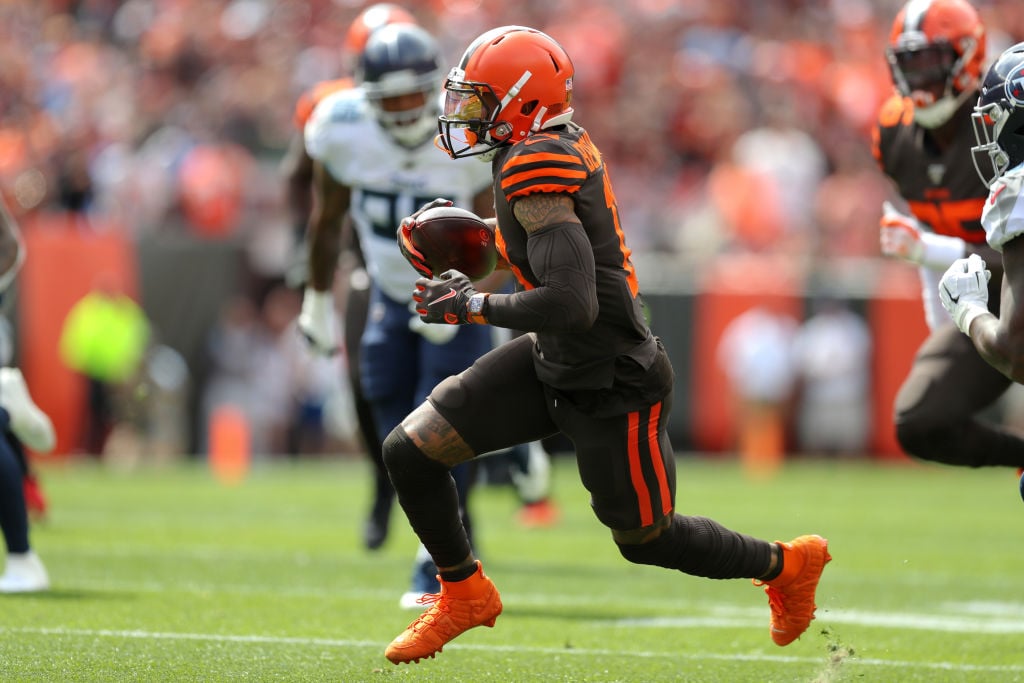 Update: The NFL wasn't too happy that Odell Beckham Jr. wore a more than quarter-million-dollar watch during a game.
#Browns WR Odell Beckham Jr, who took the field with $350K Richard Mille watch, violated a league rule prohibiting hard objects, I'm told. (There is no rule against jewelry.) The league will address it with him and the team, but that's likely as far as it goes.

— Ian Rapoport (@RapSheet) September 9, 2019
To put it succinctly, he doesn't give a damn. "I wear it every day I go to practice, when I go here, I go there, been wearing it," he reportedly said.  
Beckham told a reporter that he "would love for [the NFL] to talk about football and what I do on the field, if I messed up on the field or if I didn't do well on the field, talk about my performance…Don't talk about any extracurricular, that's just it. If anybody else would've worn the watch, or if it was a $20 watch, it wouldn't have been no problem.''
Regardless of what the league wants, Beckham said he'll still wear his watch when he plays.
All good my guy! We just wanna make y'all proud. And win games. Im just here to play football to the best of my ability. Im not worried bout the stupid ish… let's talk football not something that don't matter. It didn't affect the game either way.. MNFLFG https://t.co/WIH7UskXb4

— Odell Beckham Jr (@obj) September 10, 2019
Earlier: The first week of the new NFL season saw Odell Beckham Jr. make his debut with the Cleveland Browns. He did it in style—Beckham took the field wearing an orange and brown McLaren's limited edition Flyback Chronograph Richard Mille RM 11-03. He had to make sure his timepiece matched his new uniform, after all.
At FirstEnergy Stadium in Cleveland, Ohio, fans took immediate notice and appreciated it for the killer flex it truly was. It takes one hell of a confident wide receiver to hit the field with a $350,000 designer watch on his wrist.
https://www.instagram.com/p/B2LVQhvBsGi
It was a nice theatrical touch, because anyone who was aware the superstar was playing with a watch that costs the same as a nice suburban Cleveland home was surely on pins and needles. After all, Beckham could've fumbled and ruined an ultra-luxury watch all in one fell swoop. 
Then again, these watches are probably athlete-friendly, given they are worn by the likes of golfer Bubba Watson and Richard Mille's brand ambassador is tennis superstar Rafael Nadal.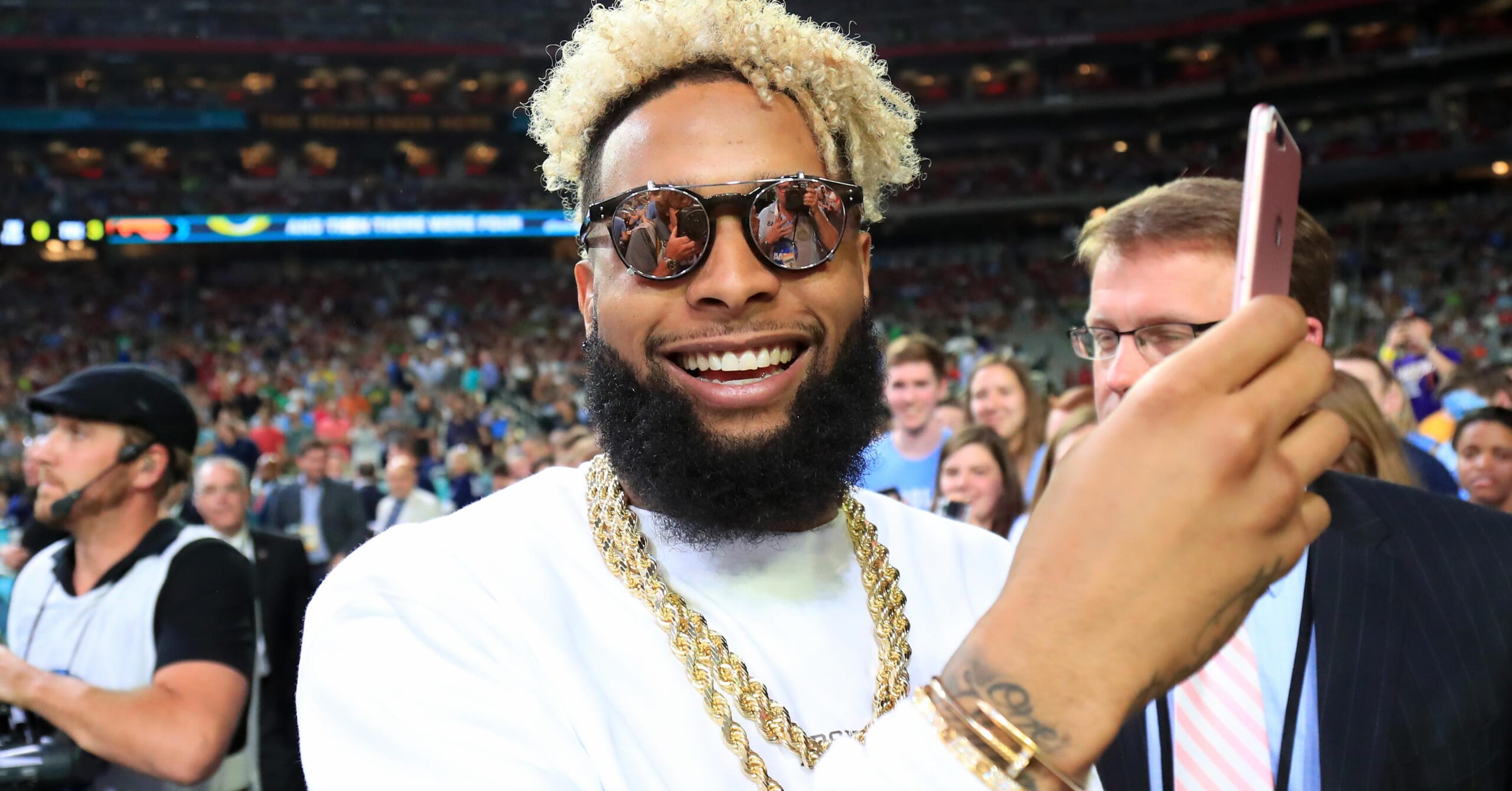 Not to mention action star Sly Stallone teamed with the designer to create a watch that's both ultra-luxe and indestructible. 
Odell Beckham Jr's awesome watch didn't help his team, in the end. Sadly, awesome watches doesn't win ball games and the Tennessee Titans won in a blowout, 43-13.