Holy Crap, O.J. Simpson Could Have His Own Reality Show Later This Year
If O.J. gets paroled in October, consider it a done deal.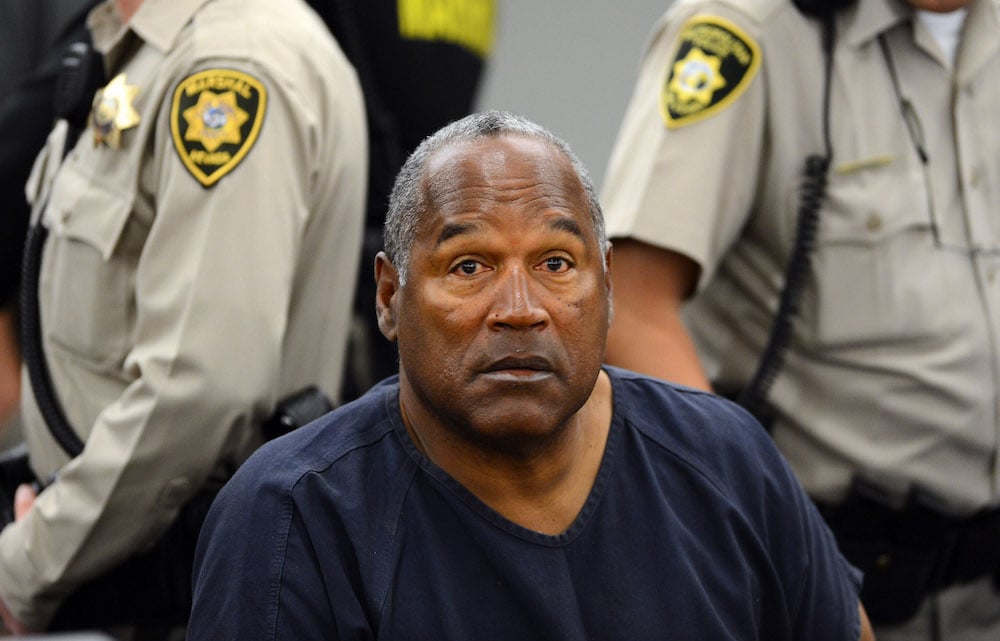 Nine years after getting locked up for armed robbery, O.J. Simpson will have his first chance at freedom in October. If he successfully gets out parole, TMZ says reality TV producers will come calling. 
It's not hard to see the attraction. The Juice may be living behind bars, but he's had a bit of a pop culture resurgence in the past year thanks to two high-profile depictions of the 1994 murder case that turned him from famous to infamous. 
Both FX's fictional The People v. O. J. Simpson and ESPN's riveting, Oscar-winning documentary O.J.: Made in America were hits. And both prove there's more material to mine in this story. 
The problem might be finding a TV network to show it. TMZ suggests a way around that though: pay-per view. 
Almost to a person, producers and agents said broadcast and cable networks would never air a show featuring O.J. They say the public wouldn't tolerate it and no one would advertise on it. That said, producers say there would be a home on Pay-Per-View because, as one person put it, "people could pay without being judged."
Count me among the skeptical.
There is absolutely a TV network that would air a show featuring O.J. If America has tolerated four season of My 600-lb Life, it will tolerate a network giving Simpson screen time. 
That doesn't make it ethical, but this is reality TV we're talking about. The same people who got their start feeding people horse rectum aren't going to have a problem putting a (alleged) double murderer on TV.