O.J. Simpson Is Already Back Working on His Golf Game In New Video
The Juice's putting is a bit rusty after nine years behind bars.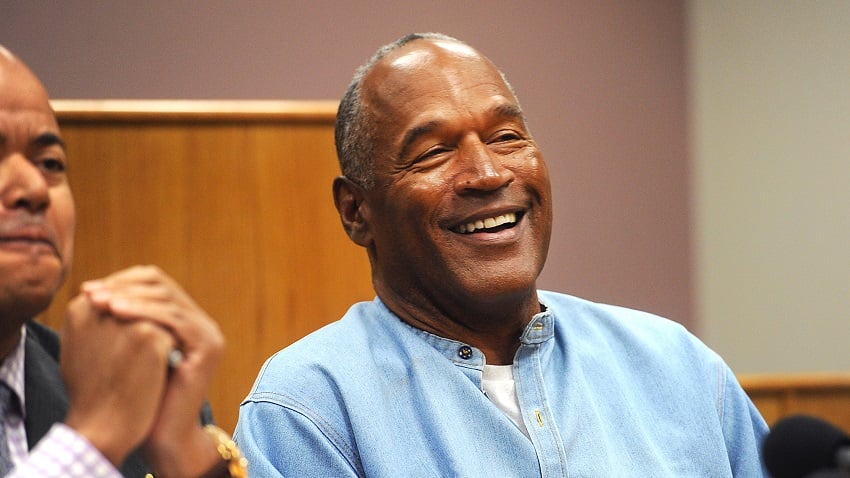 Getty Images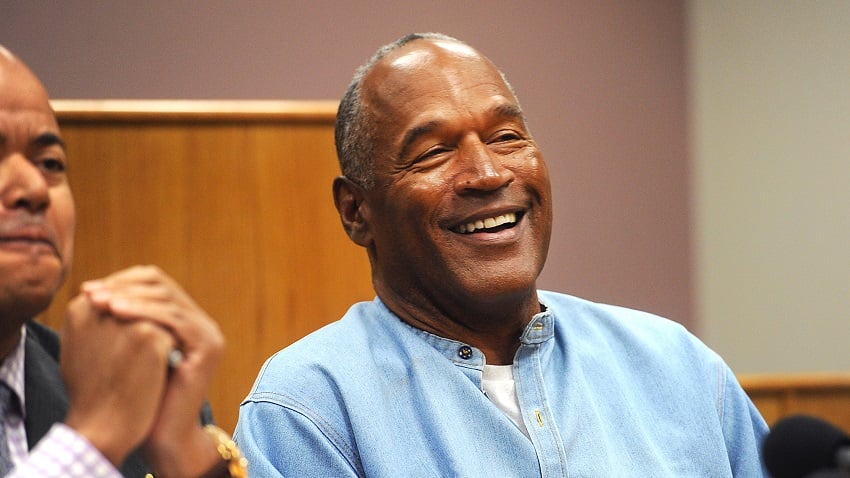 After nine years in the slammer, O.J. Simpson is going to need a little time getting his golf game back to where it once was. And he's wasting no time working on that. New video footage from the Juice's pad in Las Vegas show him practicing his putting in the backyard. You can watch it here: 
Simpson has been dying to get a golf club in his hands in recent months. In June, before he was granted parole, Simpson was telling his friends that his plan was to get out of prison and immediately hit the links. 
"Tell them we'll be playing golf again soon," Simpson said though his friend Tom Scotto.
Scotto told USA Today that Simpson, who was sentenced to 33 years for armed robbery and kidnapping, intends to move to Florida and play golf as much as he used to. 
"We played every day in Miami, even if it was 100 degrees," Scotto said. "We'd travel to West Palm Beach to play. We'd play once a week with Lawrence Taylor and Michael Jordan."
Simpson was released from prison at 12:08 on Sunday morning, a bit of a surprise move that was concocted after the Nevada Department of Corrections became concerned about the rush of attention that might come with his release. 
"There was a lot of concern about something happening. When I started being inundated with media and people who claimed to be media but didn't have emails that resembled bona fide news agencies, it sent up a red flag," Nevada Department of Corrections spokeswoman Brooke Keast told the L.A. Times. 
"Perhaps I'm dealing with someone who wants to harm someone. We realized we couldn't vet people on site like we did during the parole hearing. It became a matter of safety for him, our staff and the community."
But this being O.J. Simpson, the paparazzi found him. 
This run-in took place at a gas station as Simpson made his way to Las Vegas. "Y'all stalking me," he asked a cameraman who approached his car window.
In addition to practicing his putts, Simpson is reportedly looking for a big payday but none of the major TV networks are willing to pony up to talk to him, according to The Hollywood Reporter.  That's no surprise considering the seven-figure paycheck he's after.
There's more bad news for Simpson too. According to the AP, his plan to move to Florida and play golf next the ocean isn't likely to materialize. State Parole and Probation Capt. Shawn Arruti told the AP that the former Heisman winner doesn't have permission to leave Nevada. Lucky for Simpson, there are plenty of golf courses there too.