Papa John's Founder Steps Down as CEO After Getting Burnt By NFL Protest Comments
He blamed the National Anthem protests for hurting pizza sales.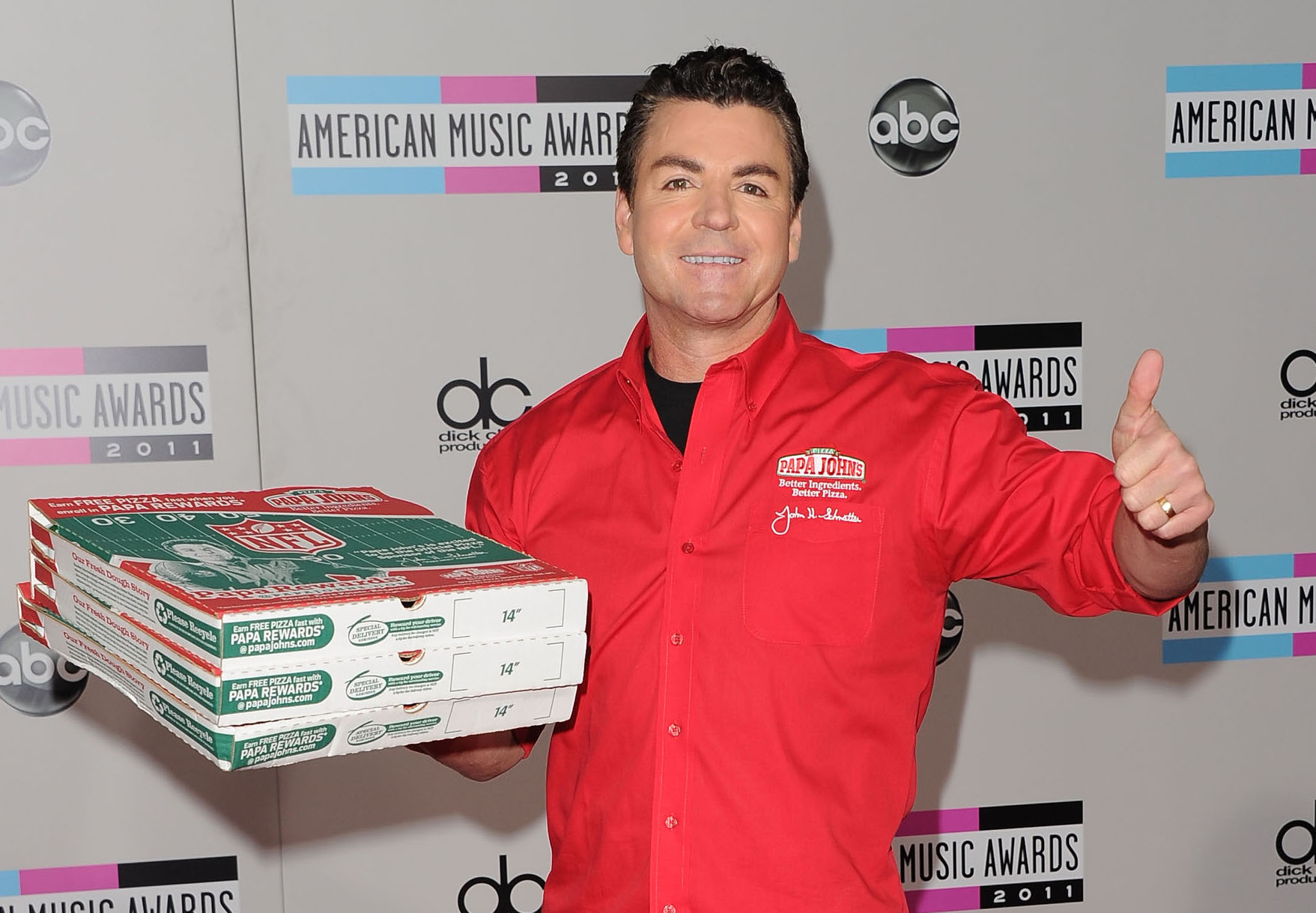 The Papa is out. 
On Thursday, Papa John's announced that it's CEO and founder, John Schnatter, a hero to all of those who love sugary sweet pizza, is leaving his post at the company. In a press release, the company said Schnatter leaving to "pursue his personal passion for entrepreneurship, leadership development and education." 
Schnatter's departure comes weeks after he thrust his company into the the middle of the controversy surrounding NFL players protesting during the national anthem. 
"The N.F.L. has hurt us by not resolving the current debacle to the players' and owners' satisfaction," he said in a November 1 conference call. "N.F.L. leadership has hurt Papa John's shareholders. Leadership starts at the top, and this is an example of poor leadership."
The comments inspired a swift backlash from those who said Schnatter was diminishing the concerns of players protesting racial injustice and police brutality. Soon liberals were organizing boycotts of Papa John's and trying to find a less problematic pizza. 
I guess trying to find a non-racist pizza is our new world, everyone

— chrissy teigen (@chrissyteigen) November 2, 2017
The liberal backlash led to something even worse: An embrace from white supremacists. The Daily Stormer, a neo-Nazi website, declared Papa John's the official pizza of the alt-right. 
That freaked the company out. You don't have to be a public relations expert to see why an association with white supremacy is bad thing. And soon Papa John's was disavowing any endorsement from the alt-right in a tweet that gave the middle finger to neo-nazis. 
We will work with the players and league to find a positive way forward. Open to ideas from all. Except neo-nazis — 🖕those guys. (3/3)

— Papa John's Pizza (@PapaJohns) November 15, 2017
But the damage was done and the company's stock price tumbled. It's now down 30 percent on the year and so Schnatter was fired days before Christmas. And that might sound bad, but consider this: The man is a fabulously wealthy 56-year-old who's now got a lot of free time to hang out with his boy Peyton Manning. That can't be all bad.