The New England Patriots Met With Johnny Manziel Multiple Times At Texas A&M Pro Day
Could Manziel become Tom Brady's back-up quarterback….or successor?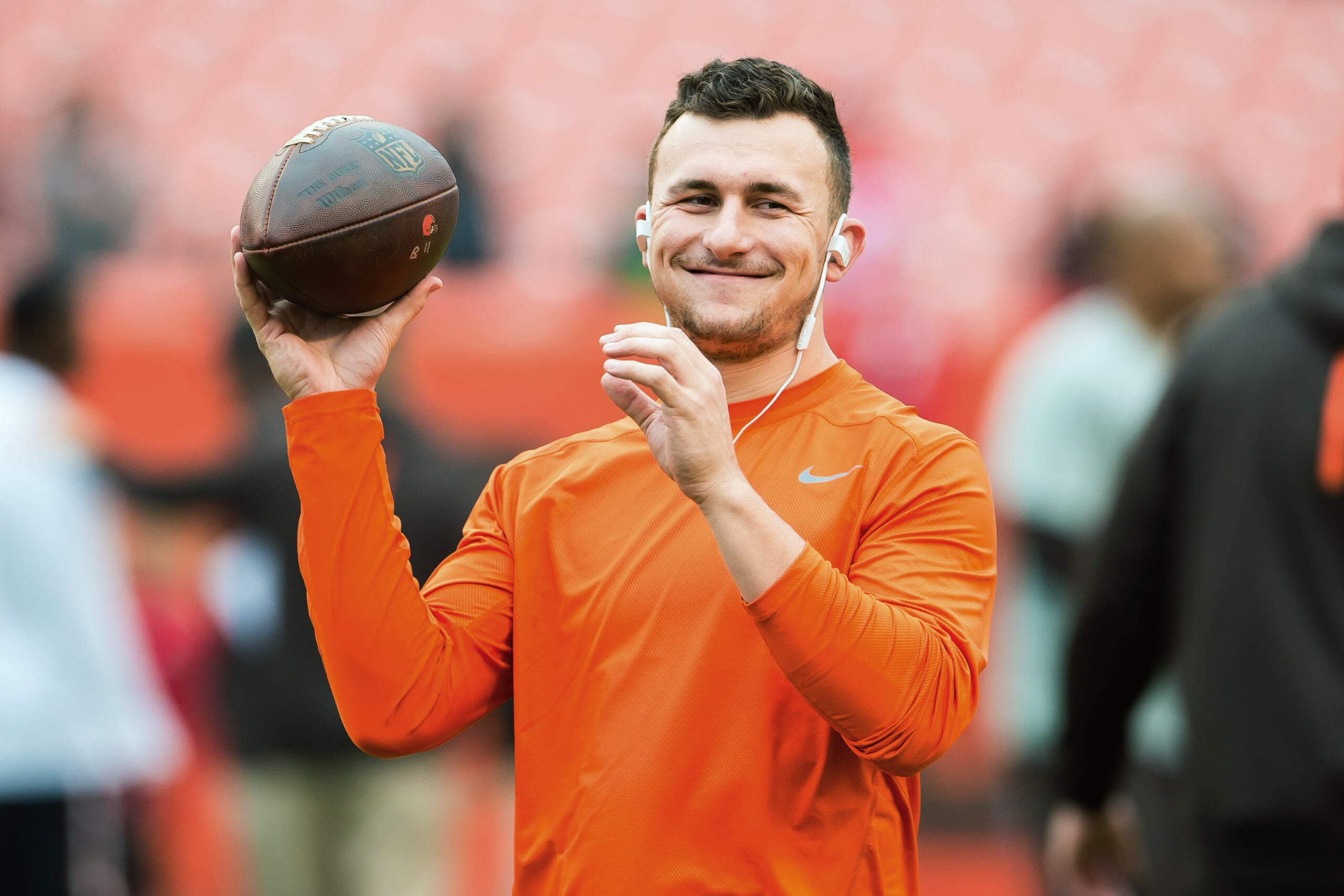 Johnny Manziel is used to getting attention, just not from potential employers. That's what makes the events of the past week so surprising.
On Tuesday, for the second time in six days, NFL teams watched Manziel throw and appeared to consider giving him a second chance. The former Texas A&M quarterback threw passes Tuesday at the Aggies pro day and took meetings with several NFL teams, including the Patriots.
https://www.instagram.com/p/Bg15RFql5AW
The Pats appeared to be especially interested in the 25-year-old, meeting with him both before and after he showcased his arm Tuesday, according to The Boston Herald. 
And at least one scout said there's good reason for teams to be paying attention. "I thought he looked better throwing the ball today than he did four years ago," a veteran scout told NFL.com. "Better velocity, pretty good accuracy."
Manziel hasn't thrown a pass in the NFL in over two years and he's spent his time away from the game ensuring that a second chance would be hard to come by. But he appears to have straightened himself out in recent months.
As he told NFL.com: "I sit back today and have a multitude of regrets in my life. I got lost in a lifestyle, got caught up in the wrong things."
"I sit here 25 years old and I have a lot of life experience. I don't want to make the same mistake twice, and I'm trying to learn from what I did wrong in the past."
It's not yet clear if any NFL front offices will buy the transformation enough to hand Manziel a contract, but they're clearly interested in kicking the tires. Last week, only 13 teams showed up when he threw at the University of San Diego's pro day. On Tuesday, 31 teams were present.
It's hard to imagine Manziel as a good fit in Boston, where the notoriously buttoned up Bill Belichick remains in control. But after shipping off Jimmy Garoppolo last year, the Pats are in need of a successor to Tom Brady. Could Manziel be the guy?
https://www.instagram.com/p/Bg2WmbKAzPO