Paulie Malignaggi Says He'll Fight Conor McGregor Unless the UFC Champ Has 'No Balls'
Paulie wants to get paid, so he's running his mouth.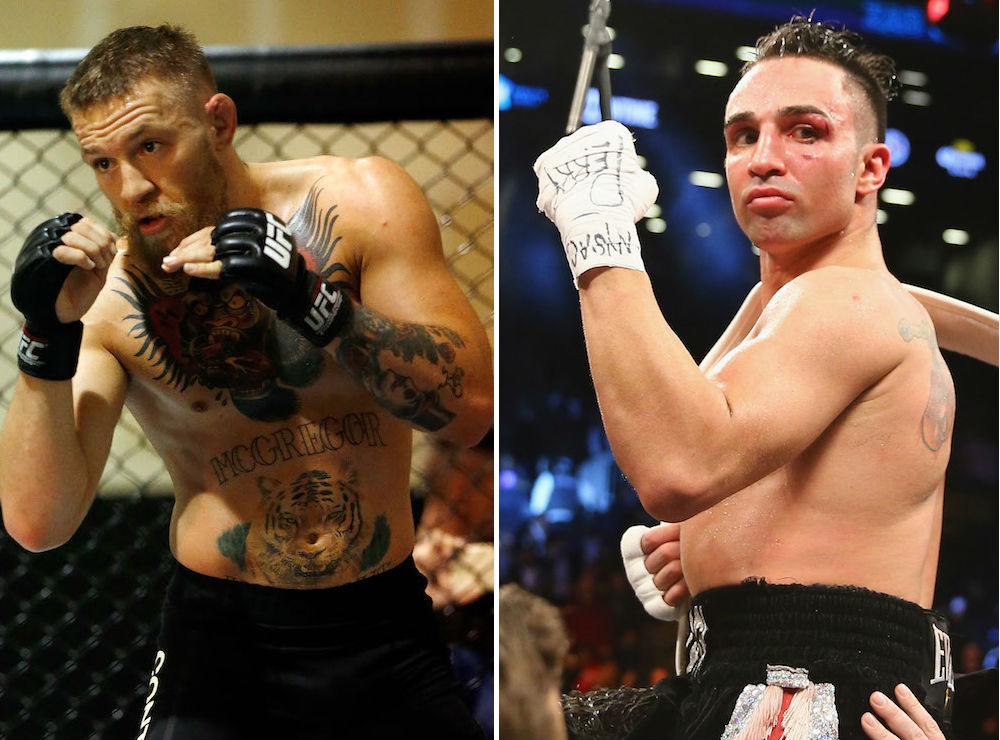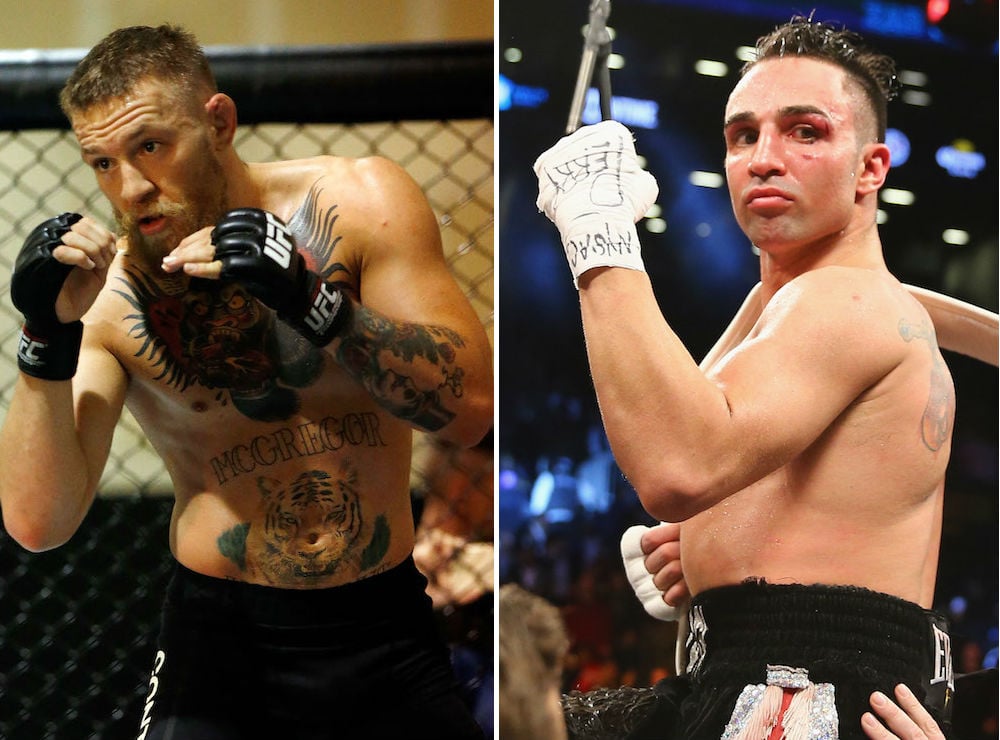 One of the biggest stories in the lead up to Conor McGregor's megafight with Floyd Mayweather was the UFC superstar's alleged ass kicking of retired boxer Paulie Malignaggi. 
McGregor said he made Malignaggi look silly in a sparring session and brought the pics to prove it. Malignaggi said it was all for show. That leaves us with one way to find out what really happened when these two got in the ring together—make it happen again. Malignaggi says that's close to happening. 
In an interview with Fight Hype, Malignaggi said his adviser Al Haymon and UFC honcho Dana White are in talks for a fight with McGregor. "I know Al Haymon's talking with Dana White, I know they're speaking so if they want the fight they'll make it," Malignaggi told Fight Hype. "Once I spoke to Team Haymon and they told me they were on board to make this fight I knew they only way it wouldn't happen is if this guy doesn't have absolutely any balls to make it."
"But this fight would pay him more, this fight would get him more exposure, this fight is a bigger fight than anything else he has. There's no more Mayweather fight, this fight is the biggest fight there is. So once they told me that I said, 'All right, the only way this doesn't happen is if this guy has absolutely no balls — which wouldn't surprise me because he has no balls. Even if it's not the next fight, even if it's an MMA fight in his next fight, there's no way he should be walking away from this fight unless he has no balls."
"You're a real pussy," Malignaggi said, "They must have raised you in the nice part of town wherever you're from, I don't know, man, real tough guys don't do shit like that. He's just an outright pussy, it's crazy."
Putting aside the issue of McGregor's genitalia, Malignaggi is right. McGregor would make way more money fighting Malignaggi than he would in the UFC, where he's failed to top $3 million in guaranteed money in the past. In comparison, McGregor made around $100 million for the Mayweather fight and if he were to grant Malignaggi's wish, he might make around half that. 
Malignaggi would also make a ton of cash, which explains why he's so desperate to revive this rumor any time he's in front of a camera. It explains why he agreed to spar with McGregor before the fight, dragged out the aftermath of that sparring session and then suggested he was a mole for Mayweather the whole time. 
While Malignaggi says Dana White is working on this fight, White himself recently emphasized that McGregor's next bout would be in the Octagon and it would most likely be against interim UFC lightweight champion Tony Ferguson. 
A cryptic Instagram post from McGregor suggests he's thinking about Ferguson too, making a fight against Malignaggi seem even less likely. That might explain why Malignaggi started talking. 
https://www.instagram.com/p/BaMcCsggao0