Peyton Manning's Sexual Assault Deposition Video Surfaces as His Accuser Speaks Out
"Peyton had pulled his shorts down and sat his anus and his testicles on my face."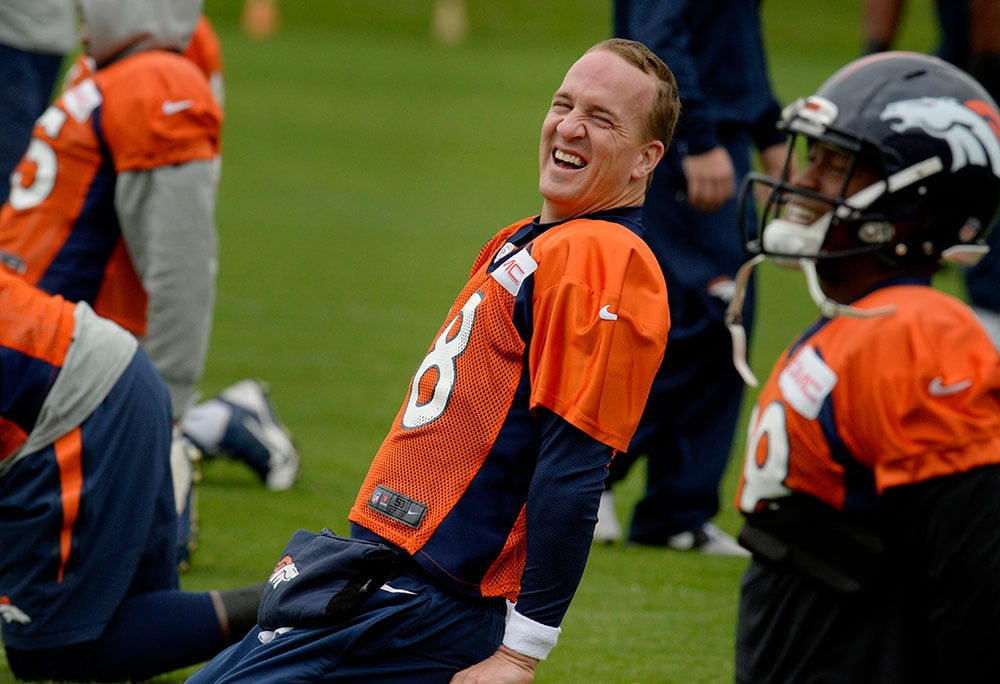 It's been more than 20 years since Peyton Manning, then a star quarterback at the University of Tennessee, allegedly stuck his "anus" and " testicles" in the face of Dr. Jamie Nauright, who worked as an athletic trainer for the team at the time. But the recent allegations of sexual assault against Hollywood movie mogul Harvey Weinstein has inspired Nauright to come forward once again and air her allegations against the future NFL Hall of Famer. 
On Monday night, Nauright appeared on "Inside Edition," where she spoke publicly for the first time about the incident with Manning.
"I felt something on my face and Peyton had pulled his shorts down and sat his anus and his testicles on my face," she said. "So I pushed him up and out. He turned around, pulled his shorts back up."
Nauright went on: "I was repulsed. I was scared. I was intimidated. … It was definitely a predator — intimidating, anger, violent eyes that he had."
For years, Manning has denied touching Nauright, saying that he only mooned a friend across the locker room. The "Inside Edition" report included footage of a deposition Manning gave in 2003 after Nauright sued him for defamation and his story remains the same. 
"I briefly pulled down my pants to so-called 'moon' him," Manning says. "One second, one-and-a-half seconds. Pulled my pants back up and continued with Jamie's examination of the bottom of my foot."
Manning continued this week to deny the incident. In a statement, his lawyer accused her of being the one who's being "abusive."
"Peyton Manning has been absolutely clear: Jamie Naughright's accusations are false. When her claims were first investigated 21 years ago, she told a very different story. Her current account was invented several years later in connection with her first of several groundless litigations against Peyton. Most recently, she left Peyton's mother a vulgar and extremely disturbing voicemail. Ms. Naughright should stop this abusive behavior."
Even if Manning and his lawyer are right, he has no one to blame for his mess but himself. Way back in 1997, the whole thing was settled. Nauright got money from the University of Tennessee and both she and Manning agreed to never speak about it publicly.
Then in 2000 Manning and his father Archie released Manning: A Father, His Sons and a Football Legacy, which broke that confidentiality agreement. In the book, Manning disparaged Nauright, which led to her defamation suit, which led to the deposition, which led to this story resurfacing in the news two decades after it happened.