Watch Rachel Platten Flub the National Anthem and Start Over TWICE Before Finishing
Plus the worst "Star-Spangled Banner" renditions ever.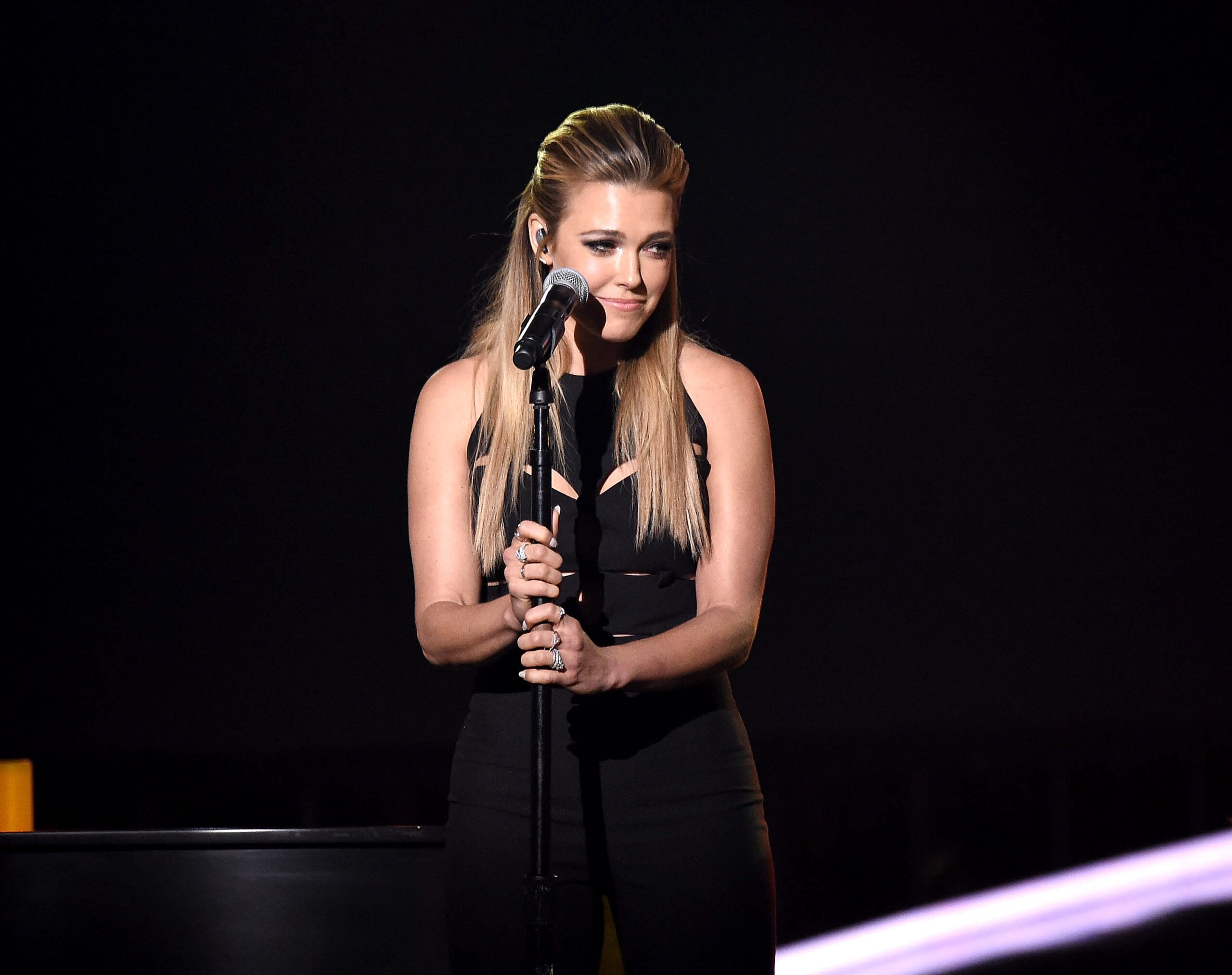 Until Saturday, 36-year-old singer Rachel Platten was best known for her 2014 hit "Fight Song," which has become the go-to score for all inspirational iMovie projects in the four years since its release.
After Saturday, she'll also be known as the singer who forgot the words to the national anthem before a soccer game and had to restart it twice before finishing. The debacle went down in Utah in front of a crowd of National Women's Soccer League fans, and it's pretty hard to watch.  
First, Platten gets the lyrics wrong before she's even 10 words into the song. After apologizing to the crowd and starting over, she gets hung up again at the same spot. With encouragement, and a reminder ("dawn's early light!" someone yells), she finally gets back on track and sees her way through to the end of the song. 
Platten, who has sang the national anthem in public plenty of times, including at the 2016 World Series, tells People she was nervous nonetheless. "I have done it a bunch of times, but I stepped in front of the people and I felt the expectation. I was ready to open up and do it, and my mind just went blank," she said. 
"I feel really embarrassed, honestly. I'm having a hard time forgiving myself, but I'm working on it. It was incredibly, incredibly embarrassing," Platten said. "I've been trying to retrace steps of what happened … it has just been hanging over me."
The good news for Platten, is that she's hardly alone on the long list of national anthem flubbers. The bad news is that this is not a list you want to be on. 
Roseanne
The comic's 1990 performance at a Padres game stands out as one of the few renditions of the "Star-Spangled Banner" that was supposed to be terrible. It was even worse than that. 
Carl Lewis
The nine-time Olympic gold medalist is one of the greatest sprinters in American history. He should have stuck to sports. 
Michael Bolton
https://www.youtube.com/watch?v=MZrK_kOk8Lw
Forgetting the lyrics to the "Star-Spangled Banner" is somewhat forgivable given the nerves singers must feel in the moment. But if you've got a crib sheet on your hand, it sure makes it seem like you never bothered learning the lyrics in the first place. 
Fergie
If it ain't broke, don't fix it. And especially don't try to fix it and totally fail in that attempt.