A Raiders-Themed Brothel Is Opening in Las Vegas To Coincide With Their Move to Sin City
The Pirate's Booty Sports Brothel is billed as the first-ever cathouse entirely "dedicated to athletes and their diehard fans."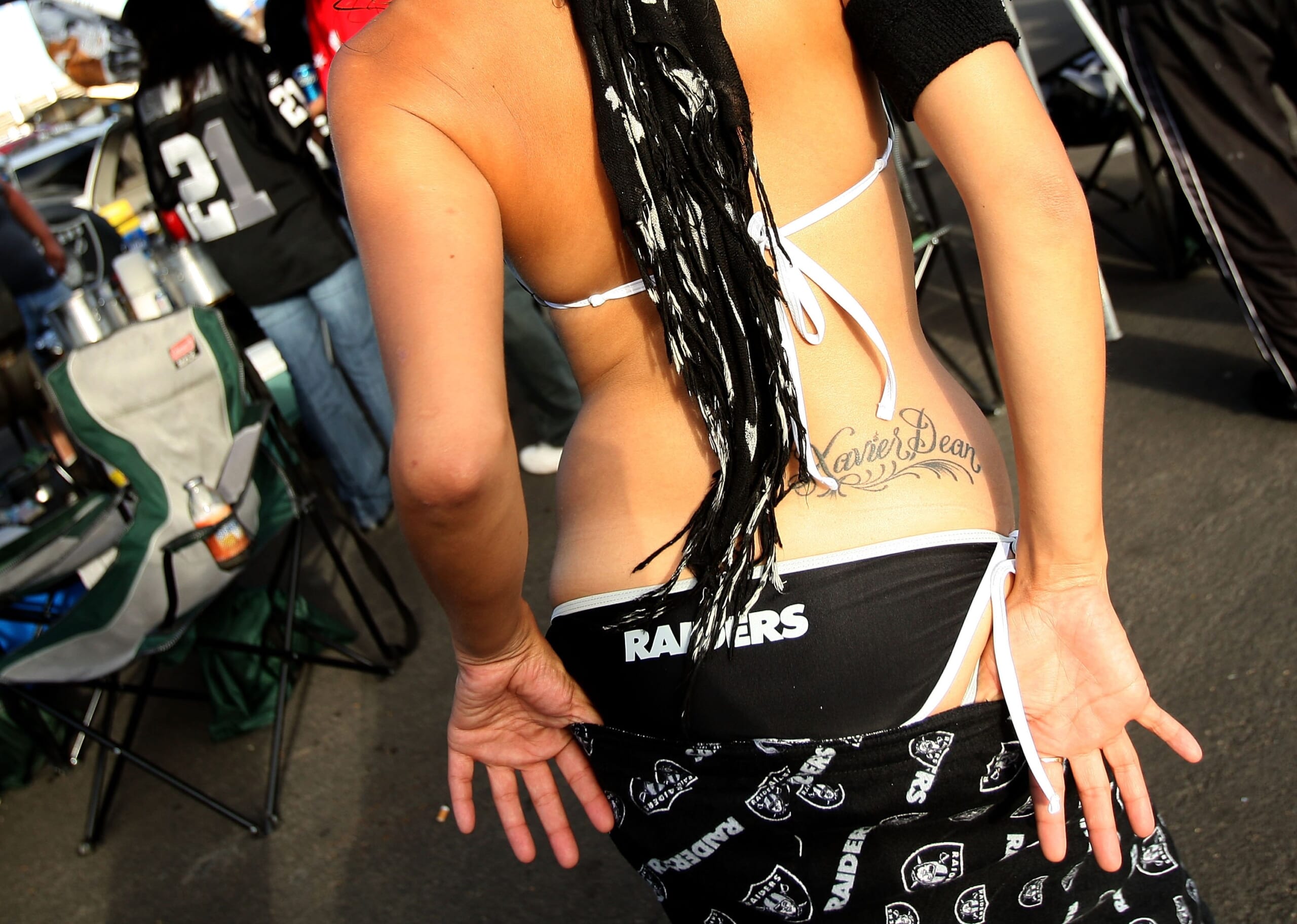 On Monday, 31 NFL owners with dollar signs in their eyes voted to allow the Oakland Raiders to relocate to Las Vegas. But the league's overwhelming approval of the Raiders move doesn't come without concern. As former Ravens head coach Brian Billick said yesterday, Vegas could be a treacherous place for young NFL players. 
The reasons are obvious—gambling, partying, legal weed—and now there's a new one that has flown under the radar: Brothels. Specifically, a Raiders-themed brothel that will invite players in for some one-on-one time with "cheerleader-garbed working girls."
The brainchild of longtime pimp Dennis Hof, owner of a handful of legal brothels in the state, including the one featured on HBO's somewhat depressing reality show Cathouse, this silver and black shaggin' shack will open around 2020 as the Raiders begin their new life on the strip. 
It's name? The Pirate's Booty Sports Brothel and it will be "the first brothel entirely dedicated to athletes and their die-hard fans," Hof said in a statement.
"The Raiders coming to Vegas will mean business for me, so my sex den will honor the 'Men in Black' and their Raider Nation," he said.
This could be dangerous. Hof's brothels have already proven how much damage they can do to an athlete. Remember Lamar Odom's near death experience? That came after the two-time NBA champion went on a drug and booty bender at Hof's Love Range in October of 2015. 
In the end, the brothel probably won't be a problem for the Raiders, if only because it won't be in Vegas itself. Prostitution isn't legal in Clark County, meaning players will have to travel to get to The Pirate's Booty Sports Brothel and odds are, they'll get distracted by something else on the way.