Ric Flair Says He's Slept With 10,000 Women, But Porn Legend Ron Jeremy Is Not Buying It
Nature Boy has been a *very* busy man.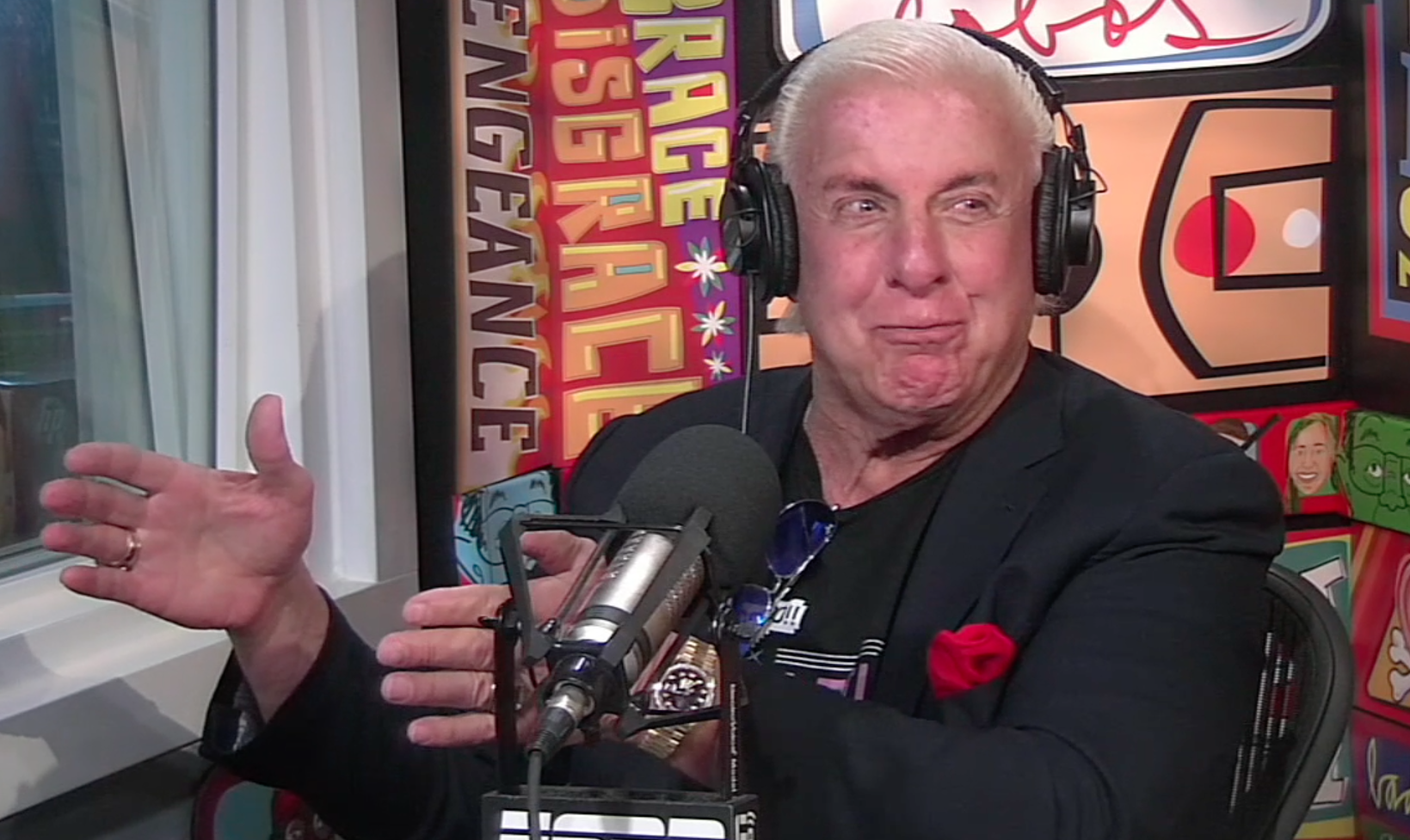 Legendary WWE star Ric Flair is 68. In an upcoming ESPN 30 for 30, Flair makes the claim he's slept with 10,000 women, reports People. 
Assuming Flair was getting busy from a conservative estimate of age 17 on, that means he's had 51 years' worth of doing it. Or 18,615 days or so. That almost seems plausible, but no less than veteran porn star Ron Jeremy calls bullshit.
"I think he's lying," Jeremy tells TMZ Sports. 
"It's very difficult to get numbers like that," says Jeremy. To clock "numbers like that," Jeremy tells the site, Flair would have to be knocking boots "Every second of the day."
For his part, Flair stands by the number and also says, perhaps surprisingly, he regrets all the fun. He tells People he wishes he "hadn't said that because of my grandkids."
Flair goes on to say he still loves women, of course, but he's really just all about fiancee Wendy Barlow. "I only love one now. I have never done anything since I met Wendy."
After his major health scare, Flair tells People, he's "really focused on getting well and just enjoying my life with Wendy."
If Ron Jeremy's not buying Flair's numbers we're a little skeptical too. But what really matters is the Nature Boy is on the mend. 
Whatever he does in his spare time, it's probably a good thing Flair is slowing down. All that sex can be really rough on the lower back.
h/t People, TMZ Sports