WWE Legend Ric Flair Didn't Just Sleep With 10,000 Women, He Also Masturbated Twice a Day
Nature Boy was one very busy wrestler.
(Photo: Getty)
Apparently Nature Boy Ric Flair's major pastime outside wrestling was getting off. Not long ago he claimed he'd slept with 10,000 women. In his 30 for 30 which premiered Tuesday, he said that at the height of his career in the ring, he was jacking it twice a day. 
Figure that one out. Between that and keeping up his pace having sex with women, it's kind of hard to see how the wrestling icon managed to get his wrestling workouts done or even sleep.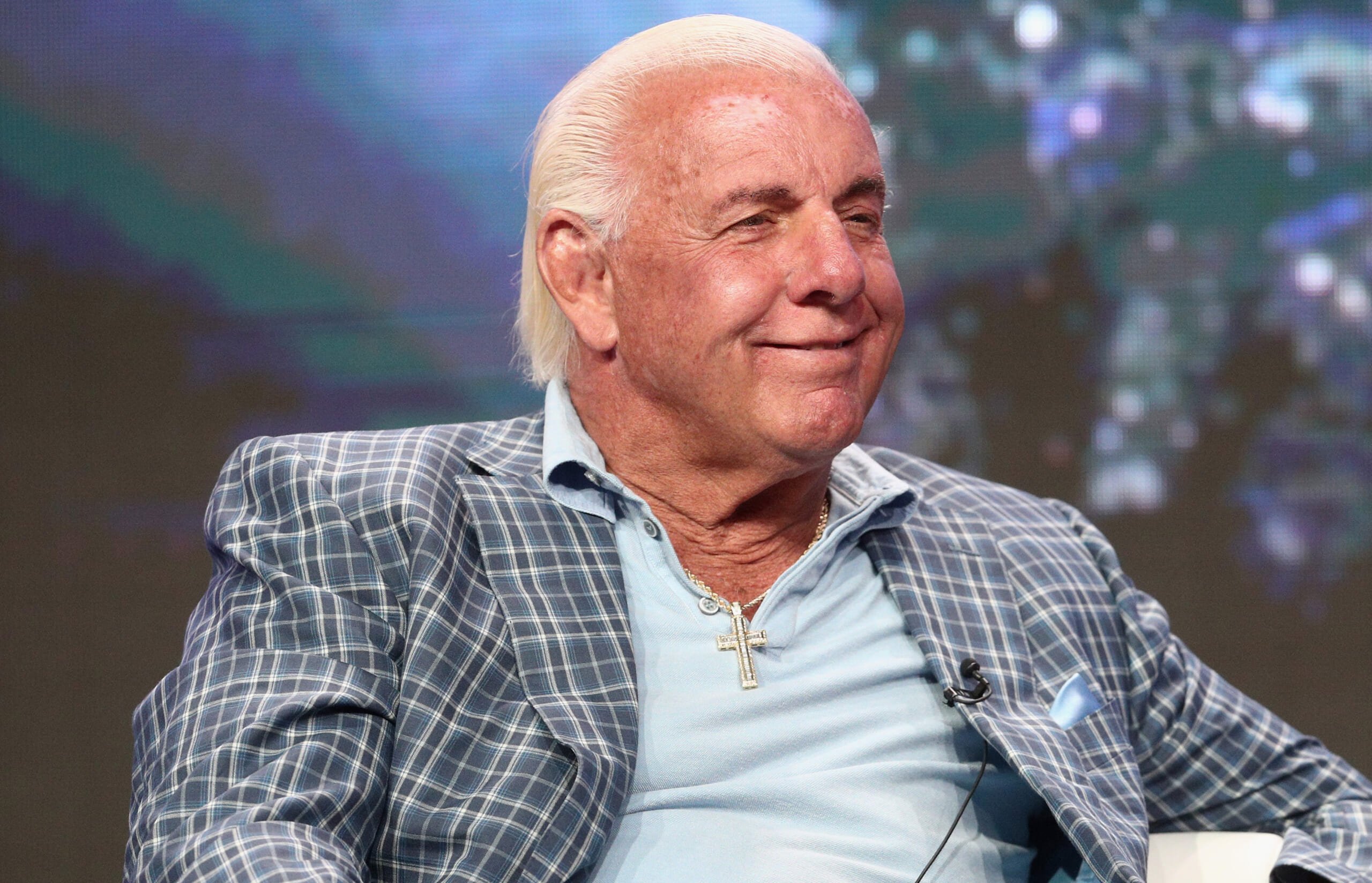 He admitted in the doc that he just liked to keep busy. "[If] you're wrestling and you're in Hutchinson, Kansas," he said, "and you're gonna spend the night there, I'm gonna find something to do. I'm not going through that night by myself."
The other thing he did was drink. And just like everything else, he did that to excess as well. The point where—Flair claims—his admission gave a psychologist anxiety:
"(He asked) 'How much do you drink a day?' I said, 'I'll drink at least 10 beers, and probably five mixed drinks.' He said, 'Well, how many days a week do you do that?' I said, 'Every day.' He said, 'Well, how do you mean every day?' I said, 'I work every day. I drink a beer in the car, I get to the hotel and I drink vodka.' He came out of his chair and (he said), 'You drink every day, seven days a week, 365 days a year, and you've been doing that for how long?' I said, 'Well, let me see. It's 1989, I started in '72, you do the math. Almost 20 years.' He said, 'That's not possible.' I said, 'Oh yeah, it is.' By the time I got through with that son of a bitch, he was laying on the couch and I was on the chair talking to him."
Flair had a major health scare earlier in 2017, and around that time he admitted all that drinking had pretty much caught up with him.
Now we'll just have to wait and see if he finally comes down with a critical case of carpal tunnel from all that "exercise."
h/t Fox News