Listen to Rob Gronkowski's Extremely Chill 911 Call After His House Was Burglarized During the Super Bowl
"This is just uh, Rob Gronkowski calling…"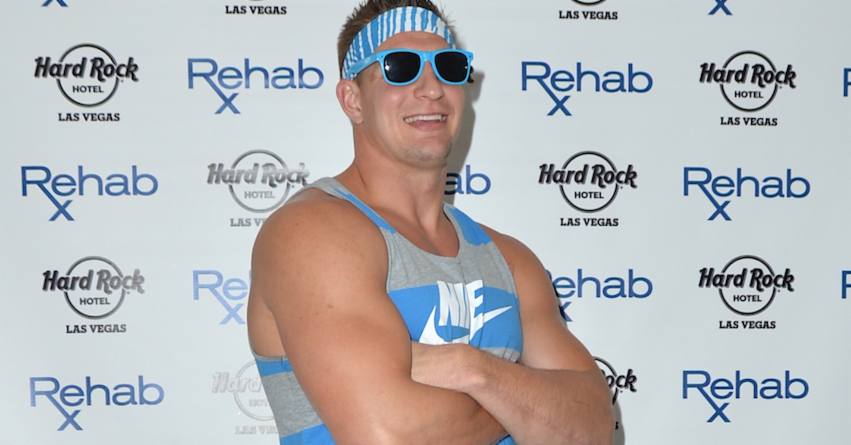 Getty Images
" tml-render-layout="inline
Rob Gronkowski has had one seriously crappy week. On Sunday, the Patriots lost Super Bowl 52 to the relentless Philadelphia Eagles. Then Gronk came home Monday to find someone had robbed him blind.
Via TMZ, the New York Post acquired the above recording of the gigantic tight end's surprisingly chill-sounding 911 call. 
"This isn't an emergency," Gronk says in the call, "This is just uh, Rob Gronkowski calling, and while I was gone, my whole house got robbed."
Maybe he wasn't chill so much as just depressed. Who wouldn't be? 
ESPN reports Foxborough's police chief William Baker wouldn't say much about the crime at a press conference. He did say this: "Obviously the people who committed the theft know what was stolen. It's an investigative advantage for us to know that as well and not share it with the public, so I won't have any further comment on that."
The Boston Globe had a little more information. The paper cited a police dispatch indicating Gronk was robbed of "multiple safes and possible guns."
Rob Gronkowski makes millions of dollars a year. He's a pretty high-profile NFL star.
But even if you hate the New England Patriots, you have a heart of stone if you don't feel pretty bad for him here.
h/t TMZ, New York Post, ESPN, Boston Globe