Rob Gronkowski Skips Patriots Off-Season Practice to Work on His 'Dirt-Biking Skills'
"I can VROOM VROOM really good."
Getty Images
Rob Gronkowski is just screwing with Bill Belichick now. That's the only logical reason for his shenanigans (Gronknanigans?) Saturday at Gillette Stadium. He could've been at off-season drills with his team—drills he's already skipped once. 
Instead, he was swilling Monster Energy at a Supercross event.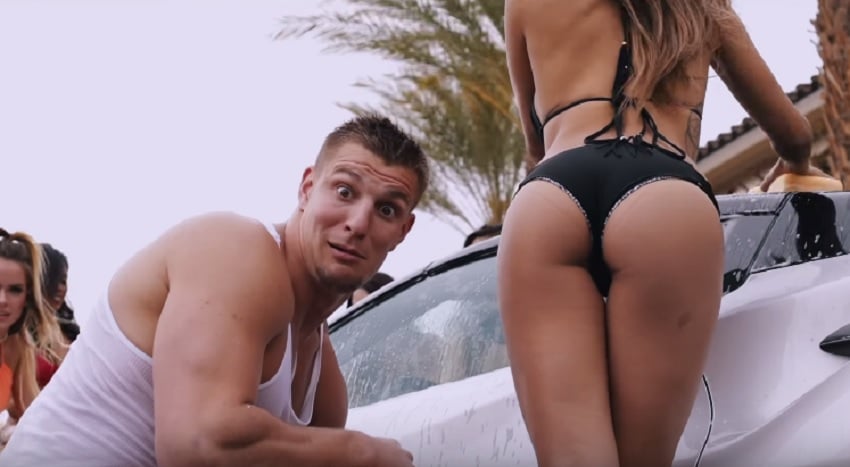 How can you not like that? It's so Gronk. But given his timing, it sure seems like something that seemed harmless and goofy was sending a message.
As CBS Sports reports, his main message to the press was, "I've got dirt-biking skills to work on." 
There's been a lot of speculation about Gronkowski's future in football. Will he retire? Is he hinting he will? Will he just quit and form a touring dance team with Shaq? He responded to reporters' questions at Supercross by saying he was "doing really great."
"I've been riding dirt bikes, training really hard," he continued, "I can VROOM VROOM really good. I can ride that bike like no other, and my speed is up there." 
You couldn't invent Gronk quotes as good as those. 
Gronkowski evaded questions about Belichick and about retirement by saying the latter would depend "on how my racing skills go today." He also reported wanted his fans to know they are "going to see a freek-a-leek" when he returns.
Vroom-vroom and freek-a-leek on, big guy.