Days After His Girl's College Graduation, RGIII Announces Pregnancy and Engagement
The couple has been together less than a year, but they're already taking the big steps.
https://www.instagram.com/p/BUFAA-pgUDB
Robert Griffin III doesn't have a job in the NFL, but at least his love life is going well. The one-time Heisman winner has been dating former Florida State heptathlete Grete Šadeiko since last August and earlier this month, the 23-year-old Estonian graduated from FSU. 
How did RGIII celebrate? By popping the question on the beach. "It is the greatest feeling to find the one who believes in love like you do and I have that. I found my peace," he wrote on Instagram.
That wasn't his only big announcement either. Šadeiko is also pregnant.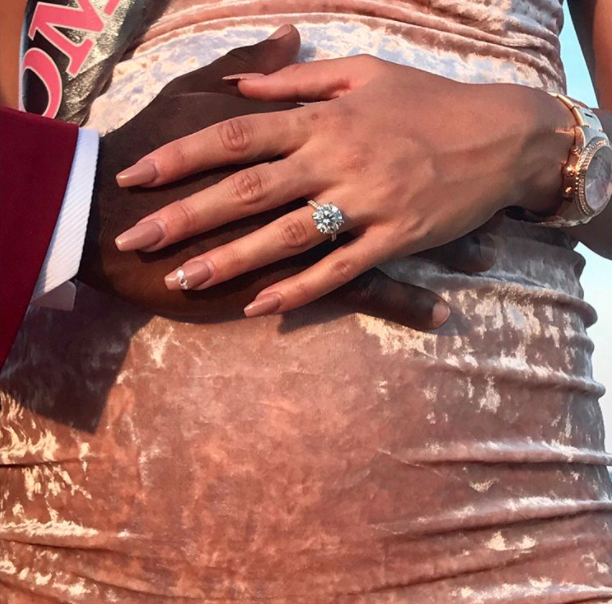 These two have had a whirlwind of a relationship that began last year while RGIII was still married. The couple went public mere minutes after his divorce and RGIII wasted no time declaring his commitment on his forearm.
With another baby on the way—RGIII already has a daughter from his previous marriage—the pressure is on for him to find a job. And it looks like one might actually materialize. Just yesterday, Seahawks head coach Pete Carroll said he's considering the 27-year-old to back up Russell Wilson.
"We're looking at everybody. We really are," Carroll said. "We've been tracking everything that's going on, and we've got cap and roster issues and stuff like that that we're still trying to manage properly. But quite frankly, yes, we are looking at all those guys."
But employment is worry for another day. RGIII and his new lady have good news to celebrate.
https://www.instagram.com/p/BQfgRv2lXmYhttps://www.instagram.com/p/BR3GRjRAv0Ohttps://www.instagram.com/p/BNX1ABslk4T