Roger Goodell's Wife Admits to Keeping Anonymous Twitter Account to Defend Hubby, Internet Goes Nuts
"It was a REALLY silly thing to do and done out of frustration—and love."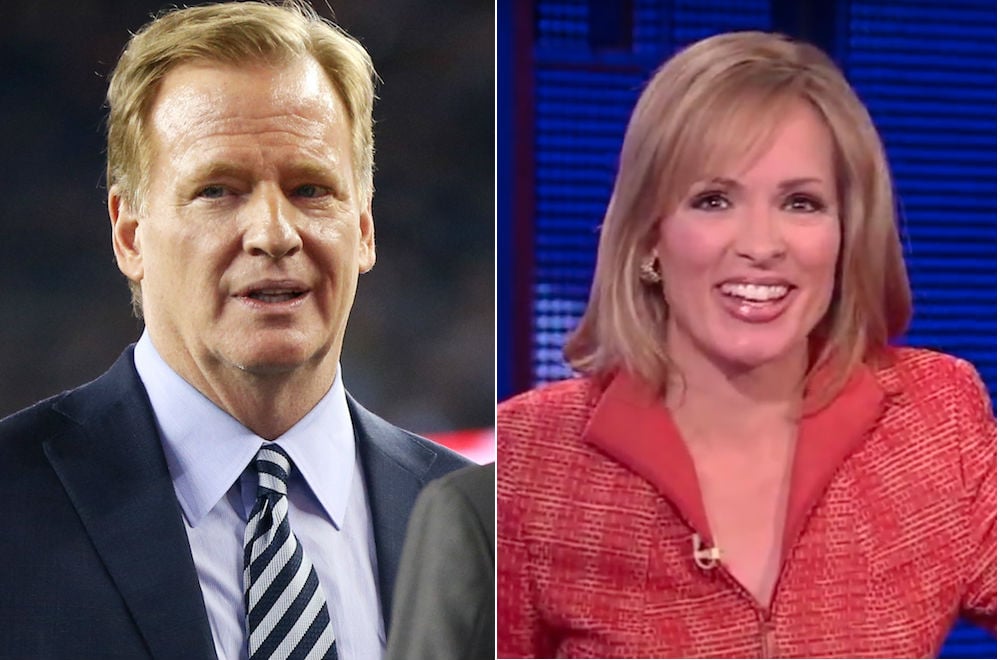 For over two years there's been at least one Twitter account that could be reliably counted on to come to the defense of the much-maligned NFL commissioner Roger Goodell. The handle is @Forargument and the person behind it is Goodell's wife. 
The Wall Street Journal blew the lid off of this scandal Thursday, exposing Jane Skinner's shadowy attempt to defend her husband from his critics. And Goodell, who is well-known for his ability to botch the response to any a scandal, has no shortage of those.
Among those who have felt Skinner's wrath are ESPN and WSJ reporter Jason Gay.
"It was a REALLY silly thing to do and done out of frustration—and love." Skinner told the WSJ. "As a former media member, I'm always bothered when the coverage doesn't provide a complete and accurate picture of a story. I'm also a wife and a mom. I have always passionately defended the hard-working guy I love—and I always will. I just may not use Twitter to do so in the future!"
Skinner, a former Fox News anchor who married Goodell in 1997, didn't just use the account to defend Roger. She also weighed in when a historian tweeted a photo of a 1970 news article about then-Vice President Spiro Agnew and Roger's daddy, one-time U.S. Senator Charles Goodell.
The NFL doesn't appear to be too worried about this story embarrassing the league. It, no doubt, has bigger fish to fry as it tries to keep owners, players and the president happy amid the ongoing protest issues. "Sounds like what she did is what every spouse in America would want to do," NFL spokesman Brian McCarthy said.
Skinner, on the other hand, is trying to run and hide. Why else delete her account?