Ronda Rousey on Fighting Amanda Nunes at UFC 207: 'Everything Is at Stake'
The MMA superstar is pinning a lot on her return to the Octagon.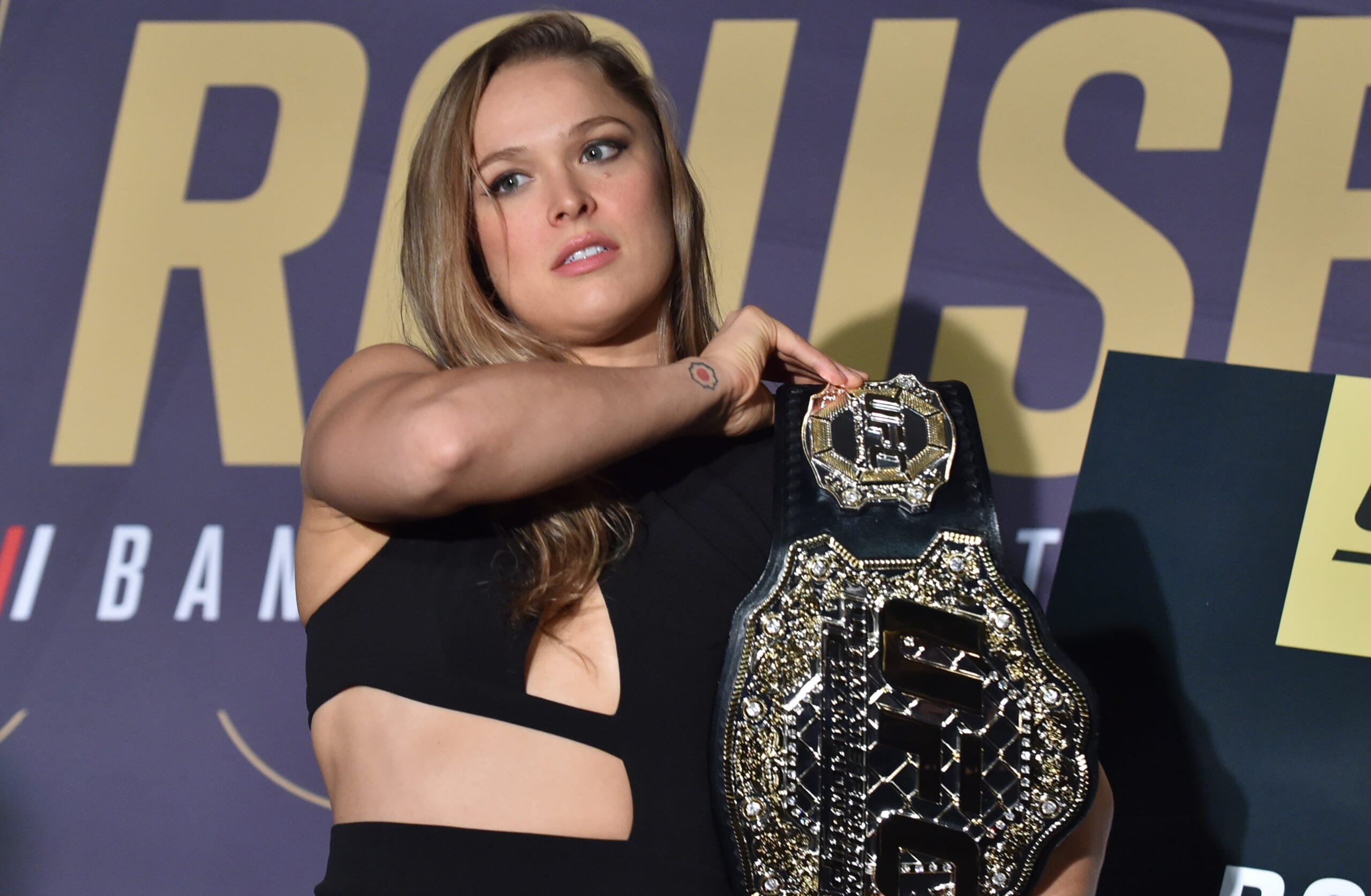 With only days until her first fight in over a year, Ronda Rousey has been surprisingly quiet. That's the way she wants it though. After living on the TV in 2015 and receding from the spotlight in 2016, she reportedly demanded a minimum of media appearances prior to this Friday's fight against Amanda Nunes at UFC 207. 
So with so few quotes out of Rousey's mouth, everything she does say becomes a headline. Monday, for example, the UFC released a 45-minute "UFC 207 Countdown" that included this nugget: "I'm coming back to win this title for the people that believed in me. Everything in my whole life that I've worked for, everything depends on it. Everything is at stake."
Dramatic, huh? That's Rousey's way. Her loss to Holly Holm last year was so devastating that she was briefly suicidal. Her anticipation for this next fight is so high that she's pinning her entire future on it. 
Emotionally, Rousey is all-in and that's actually a concern for some of those who care about her. Ex-boyfriend Brendan Schaub recently said that the time she's taken off and her reticence with the media is troubling. The well-being of her mental state, he told the Pony Hour podcast, is currently "up for debate." That's never a good thing going into a fight of this caliber. 
Still, Schaub thinks that if Rousey is prepared mentally, she will win the physical battle. "Style-wise this fight is a good one for Ronda to come back for as Nunes comes forward and Ronda can throw her around and submit her," he said. 
He's not the only one giving Rousey a good chance. Two-time Olympic judo gold medalist Kayla Harrison recently said she expects Rousey to come back with a" vengeance."
"No one does underdog better than Ronda Rousey. She likes that feeling. She likes having to prove something to people. It's going to be insane," Harrison said.