Sergey Kovalev Explains His Scary Punching Power and What Makes Russian Fighters So Tough
The undefeated light heavyweight champ meets undefeated Andre Ward in an HBO PPV superfight on Saturday.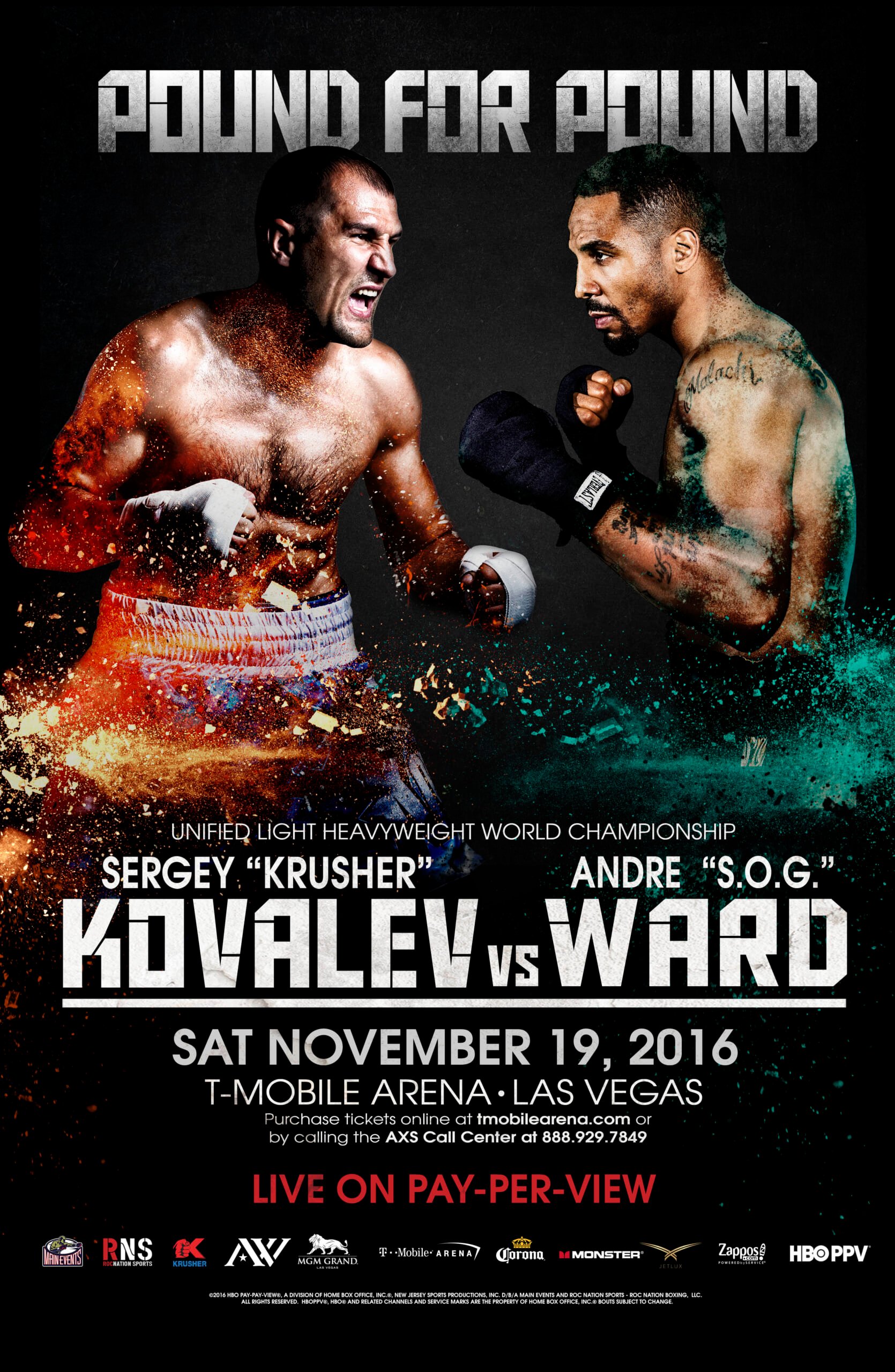 By the time Sergey "Krusher" Kovalev made his pro debut in the summer of 2009, Andre Ward was a 19-0 super middleweight champ who name was being chanted in the same arena where the Warriors play. The two fighters could not have been in more different places.
Over the next several years, Kovalev fought in backwaters and cow towns, always winning and typically by knockout. That'll get a fighter noticed, and in time, Kovalev won belts and his reputation as a fearsome punching machine grew. Meanwhile, Ward kept winning too—although the highly-skilled 2004 Olympic gold medalist's career has been marred by inactivity, he's long been considered one of boxing's pound-for-pound best. On Saturday, the two elite boxers who were once on opposite ends of the fight world will finally find themselves in the same ring.
In what is without doubt the most anticipated fight since Manny Pacquiao and Floyd Mayweather finally met in May 2015, Ward (30-0) and Kovalev (30-0-1) will face off in Las Vegas in an HBO pay-per-view superfight on Saturday.

We caught up with Kovalev with the fight just days away and asked the Russian native about his power, his countrymen and why he thinks Ward is a dirty fighter.
Andre Ward is known for his defensive prowess. Is that something you plan for or do you just go in trying to fight your fight?
My plan is just to get into the ring. I don't have any plans. If I did have any plans, I'm not going to speak about it, because it's a plan. If you want to win any war, you could not say any plan.
You recently called Ward a dirty fighter. What makes him dirty?
I cannot explain it. He's just a dirty fighter.
Is this fight any more special because you're both undefeated?
Two undefeated boxers, the best boxers in the light heavyweight division facing each other. Yeah, it should be very exciting. It's going to be a really big war.
Do you think the winner is the undisputed pound-for-pound king?
Yes, I think so.
You're known for your punching power. Is that a natural gift or something you've worked hard on?
I think some of both. Every talent you should maintain. If you will buy a new car and don't maintain this car, the car will die. It's the same for any talent. If my power came naturally, I should still do maintenance, work on it in the gym. More more more. Make it stronger, make it faster, and make it better.
It's been trendy of late for boxers and UFC fighters to flirt with joining the other sport. Does MMA interest you at all?
No. I do my job already, 10 or 11 years. I only do boxing. Mixed fighting and UFC, I'm not interested.
Fighters from Russia and Eastern Europe are having a real moment in boxing right now. What makes you guys so successful?
I don't know. I think that maybe because the people have been through more. Their countries are very different than here in the West. In the West, life is more comfortable than compared to Russia, for example.
Do you have any predictions for Saturday's fight?
No, I don't have any predictions because I know either of us has a chance of victory, like 50-50. I don't know. Maybe everybody would like to see someone kick my ass, but it's not going to happen, believe me.