Shaquille O'Neal Learns the Hard Way Not to Slide Into a Young Hottie's DMs
Shaq out there shooting his shot with selfies of him wearing a police uniform.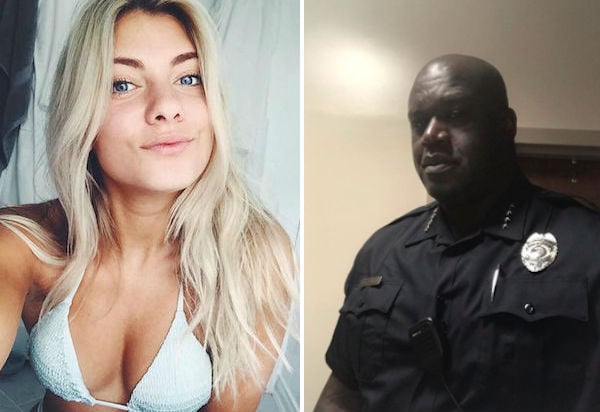 One of these days, famous men will learn that showing up in the DMs of a young hottie is a recipe for public embarrassment. But until that day we will continue to be amused by people like Shaquille O'Neal, the NBA great who is out there striking up private conversations with young hotties. 
It began when Roxanne Watlington posted a pic of Shaq playing a DJ set. 
He replied by letting her know that he's not just a basketball god and an aspiring musician, he's also a lawman. And he sent the devastatingly handsome pics to prove it. 
Once Shaq wised up and saw that he was being put on blast, he shut down the conversation. 
As far as embarrassing DM slidings go, this could have bene a lot worse. Shaq isn't creepy or rude, just a little more friendly than you'd expect a super famous dude to be to a total stranger. But when you see what the total stranger looks like, it's clear why he was being so friendly.
https://www.instagram.com/p/BZPde6InylDhttps://www.instagram.com/p/BTfLU-MhQ4qhttps://www.instagram.com/p/BQJbUleAEW3https://www.instagram.com/p/BQEOhJ4g-Iyhttps://www.instagram.com/p/BOs8eUhg9_M