Shaq Threatens To Beat Up Javale McGee as NBA's Best Twitter Beef Rages On
"We gonna see how tough you are when I see yo ass."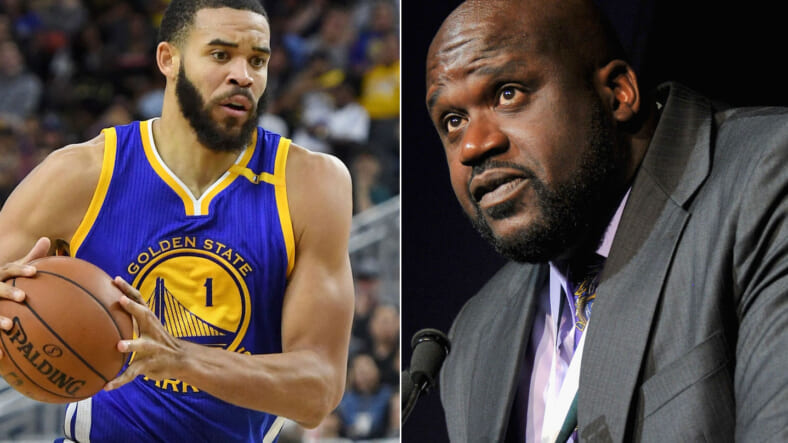 In his playing days, Shaq wouldn't have given a player like Javale McGee the time of day. The 29-year-old journeyman is on his fifth team in nine NBA seasons and he's never lived up to the potential that his athleticism suggests. Shaq was a Hall of Famer who was too busy making movies to pay attention to scrubs like McGee.
But now that Shaq is retired and spending his time as a TNT commentator, he loves McGee. The Warriors center is the NBA's biggest clown and he provides so much material for "Shaqtin' a Fool," the NBA blooper reel that the Big Diesel has lent his name to.

McGee is always on the segment, missing a dunk, falling down like a newborn deer or making a pass that you'd expect to see in a game full of four-year-olds.
On Thursday night, Shaq escalated his ridicule with a parody of Dr. Strange that starred McGee looking like an idiot. 
https://www.youtube.com/watch?v=UuI87YXesa0
This video got McGee's attention and he shot back at Shaq on Twitter, who shot back at McGee, igniting a Twitter war that featured the best use of the peanut emojii we've ever seen. 
Wow. That's a lot of drama for two grown ass men. As Shaq's threat indicates though, he's looking forward to settling this beef in the real world. The wrestling ring could be the ideal venue.