Shaq's Method For Saving Money on Gas Is Totally Ridiculous
"Nobody travels more than me."
TNT (screengrab)
https://www.youtube.com/watch?v=XhMHFxj_fd0
Look, Shaquille O'Neal is a smart man. He's over 7'0″, was a pro athlete, and has that slow, deep-voiced way of talking; some might assume he's not. But to maintain his career from his days on the court then segue into an active career as an announcer and beloved pop culture personality? Yeah, the guy's got it going on upstairs.
Unless we're talking about his admitted method for "saving" gas when on road trips, which he patiently explained to co-host Kenny Smith on TNT's Inside the NBA. 
Smith was discussing why he didn't buy a car; it took $80 to fill up the tank. Shaq called him on it, clearly dismayed. 
"You're complaining about when it gets to zero, you spend $80, right?" said Shaq. "When it gets to half," he continued, "you put in $20, then when you get back to half, you put in $20…"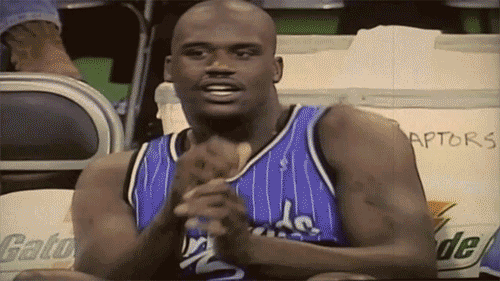 Smith then tried to explain how that still added up to $80—you're stopping more often and still spending the same amount of money. 
Another host pretty much pinned the problem: "This is bordering on what's closer, the west coast, or the Moon."
This went on till it was compared to the old Abbott & Costello "Who's on first" comedy routine. Shaq never relented, though, because he insisted "Nobody travels more than me."
We're pretty sure Shaq can afford this method of being "economical."
Doesn't matter anyway. Shaquille O'Neal is a national treasure.  
h/t Deadspin