Shaun White, the Snowboarding GOAT, Wins Third Olympic Gold in Dramatic Fashion
The Flying Tomato is a living legend.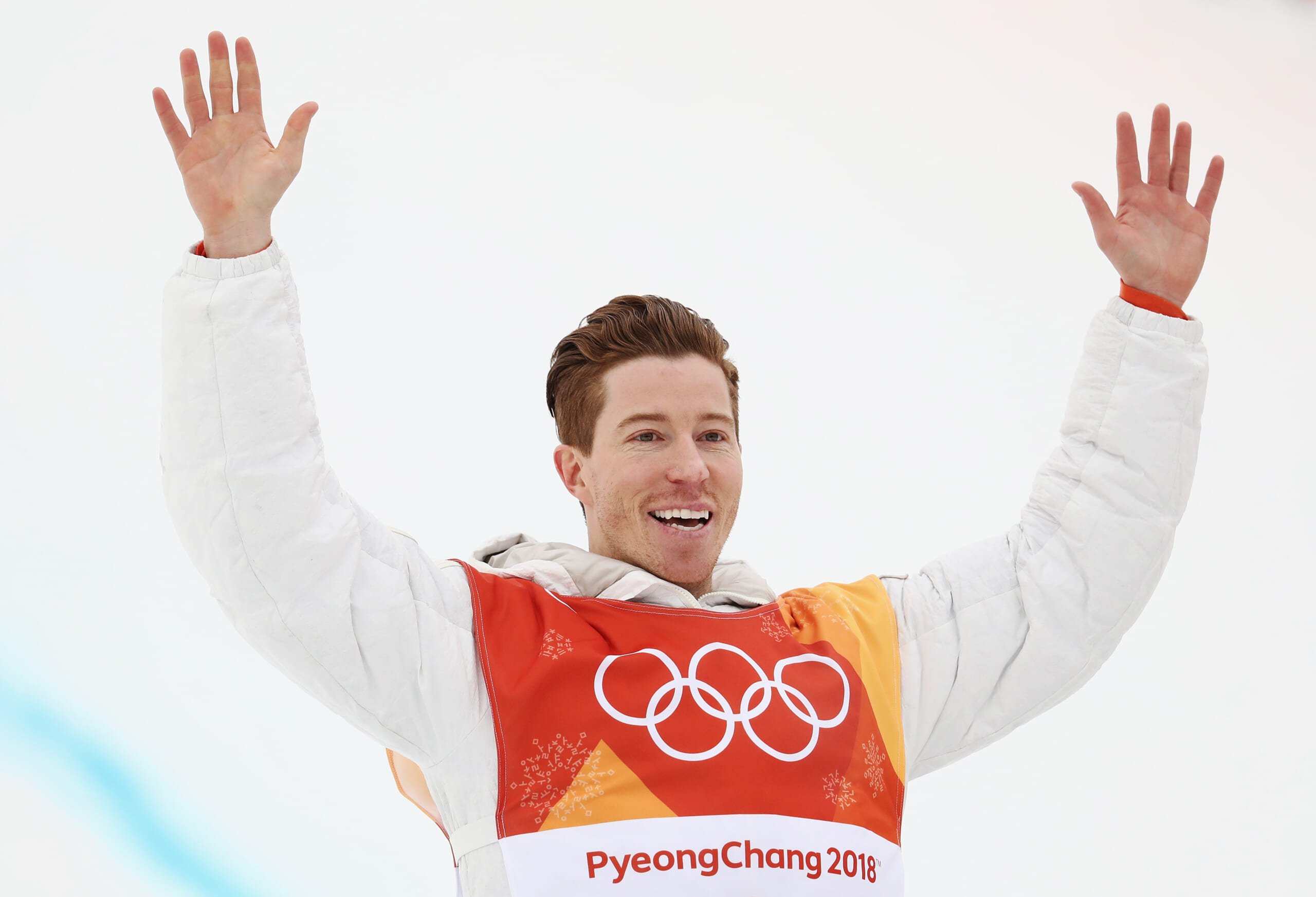 Twelve years after winning his first Olympic snowboarding gold medal as a 19-year-old rising star, Shaun White, now a 31-year-old grizzled veteran, won another on Tuesday night.
Following his medals in 2006 in Torino and 2010 in Vancouver, it was the third for the Flying Tomato and the most dramatically won. 
Standing atop the podium in South Korea required White to pull off a near-perfect final run after 19-year-old Ayumu Hirano soared to the lead with his own spectacular set of tricks.
White delivered, stringing together a nearly flawless run of that included back-to-back 1440s—something he'd never even completed in practice.
https://www.instagram.com/p/BfKWH1WAtZl
"You could come up on any other day, when all these people aren't here, and ask me to do that, and I'd be terrified," White later said of the demanding set of tricks that won him the gold. "Because there's no motivation. But when you've got the Olympics, and you've got the dye on the pipe and the world watching, there was no doubt in my mind I was going to do the trick. I just had to land it."
"I did what I knew I could do, and what I've trained to do, and it makes it all so worthwhile," he added. "And I'm an Olympic gold medalist again. Wow."
https://www.instagram.com/p/BfKW_Augaw9
"I'm sure you can tell by my reactions at the bottom of the pipe, but this meant the world to me, and my family, and my team," White said.  "Here doing it for USA again, not only to be an Olympian again, but to be a gold medalist again is unreal."
At 31, White's not so old that he has to hang up his snowboard for good. But before he starts thinking about going for another snowboarding gold in 2022, he's got his eyes on the 2020 Summer Games in Tokyo where, for the first time ever, skateboarding will be an Olympic sport. 
"Man, it's wild. I assumed at some point in my lifetime, skateboarding would get into the Olympics," White said Tuesday, "but I'm just happy that it's come at a time when I feel physically and mentally capable of actually competing and pursuing that goal and dream."
He said that he'll soon make the decision about whether he'll pursue the Tokyo Games. But first, he'll take a little time to celebrate. 
https://www.instagram.com/p/BfKpTfkjLSR