Watch This Boxer Get Brutally Knocked Out In Final Seconds After Taunting Opponent
Karma's a bitch.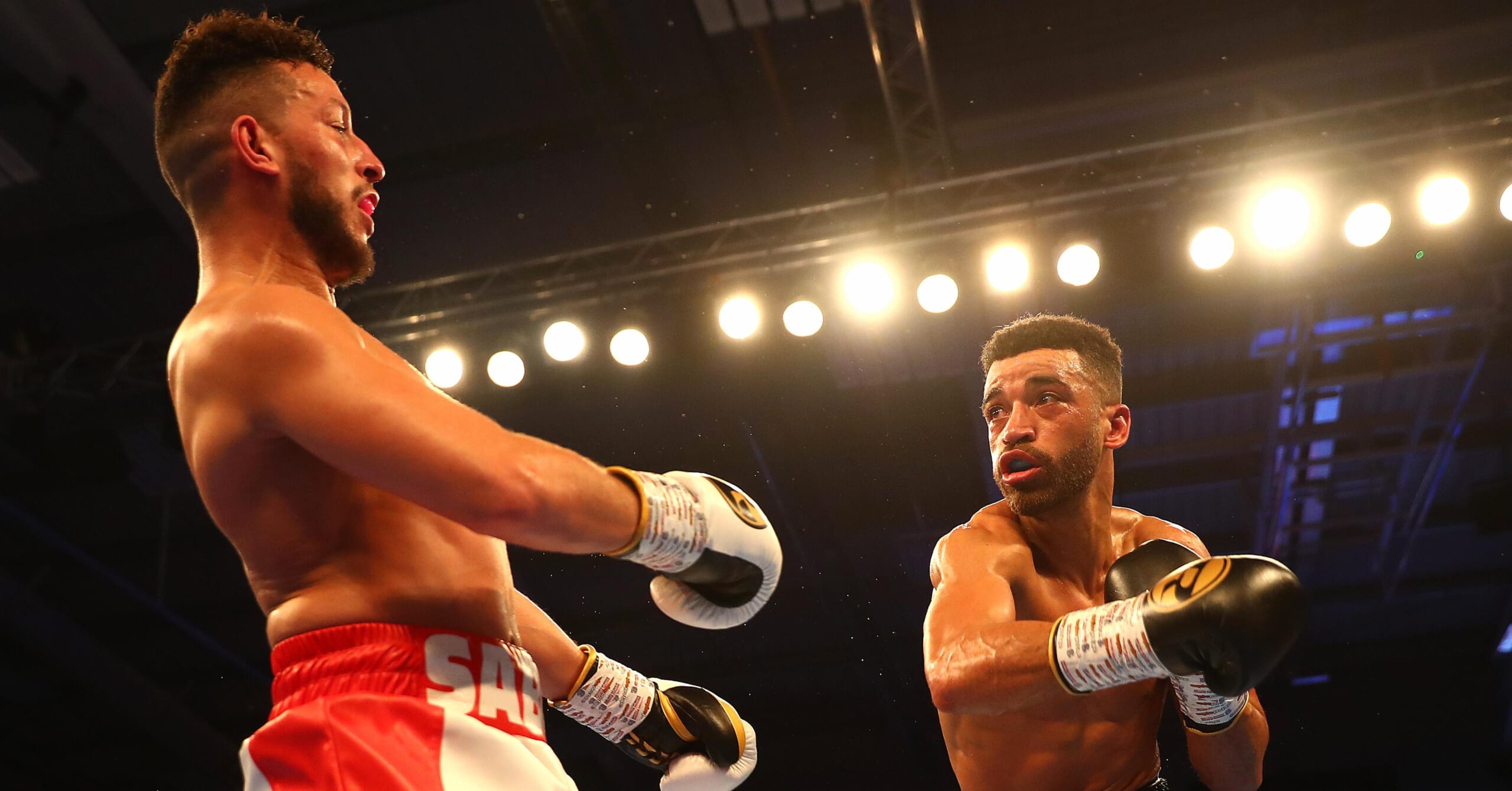 Getty Images
Woooooow! 😳

Sam Maxwell was losing and being taunted by his opponent all fight and then did this with 10 second to go!

Incredible knockout 👊 pic.twitter.com/qM069RZnQK

— Boxing on BT Sport 🥊 (@BTSportBoxing) March 23, 2019
An formerly undefeated boxer got viciously knocked out at the end of a championship fight he was winning easily moments after gleefully mocking his opponent. 
With just seconds left in the 10th round of a WBO European super lightweight title bout, French fighter Sabri Sediri started showboating and taunting his opponent, British boxer Sam Maxwell.
As one announcer noted, Sediri's body language indicated that he was already thinking about a win. He dropped his hands, danced around the ring, and generally showed a total lack of respect for Maxwell's hands.  
Then, as the final 15 seconds ticked away, Maxwell landed a clean right cross that sent Sediri straight into the canvas.   
Maxwell was ruled the victor via TKO. His record improved to 11-0, and he walked away with the first title of his career. 
Sediri, however, took his first "L" and now holds a record of 10-1-1. 
The newly-minted champion from Liverpool tweeted video of his highlight reel-worthy performance, asking his followers, "Are you not entertained?". Yep, just like Russell Crowe in Gladiator. Nice one. 
"I think he switched off a bit, and I took my chance," Maxwell told ESPN. "I knew it was close. I knew I needed a big last round."
Hopefully Sediri now understands why you should NEVER celebrate before the final bell. 
Protect yourself at all times, people.