Watch a Teaser For Showtime's 'All Access' to Get an Inside Look at Mayweather vs. McGregor Insanity
"I'm knocking McGregor the fuck out."
Video Stills
Just because Floyd Mayweather and Conor McGregor are no longer giving ridiculous press conferences to promote their big fight in August doesn't mean they're taking it easy. Showtime just revealed an opportunity for viewers to get a little too much of the fighters with the above tease for its new All Access: Mayweather vs. McGregor. 
The tease is relatively short but we certainly get the setup—the Irish UFC champ is clearly the underdog and he's aware of it, but he seems to like that, saying "I'm ready to shock the world."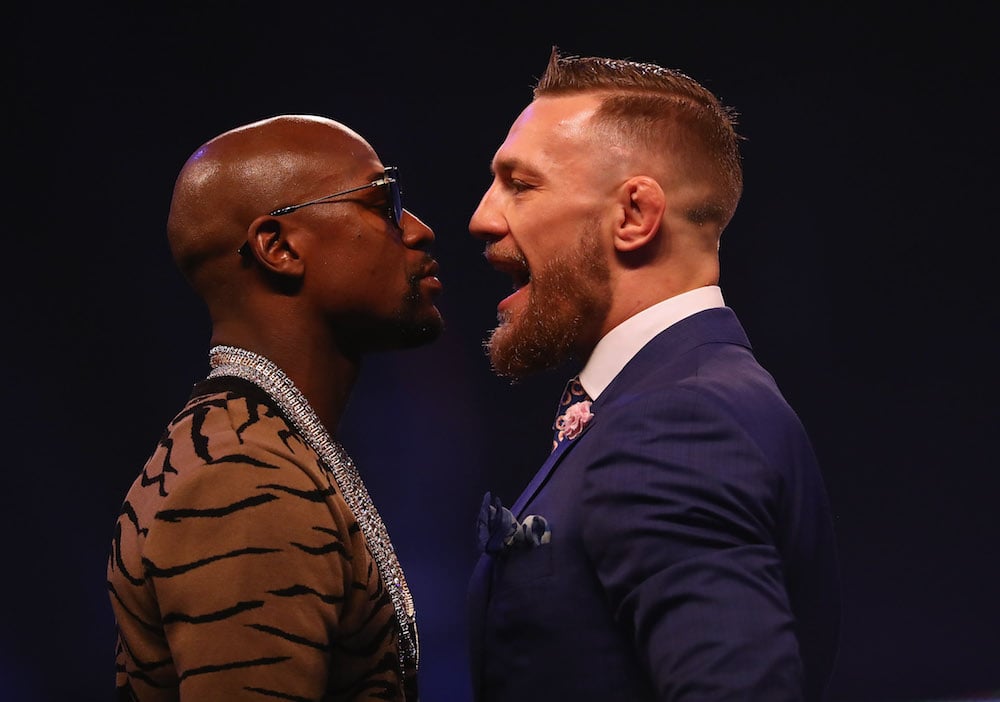 As for Mayweather, the downtime he's had since retiring from boxing doesn't show in his attitude, as he concludes he's going to knock Conor "McGregor the fuck out." 
All Access is not a new thing for Mayweather—there were multi-part episodes prior to his fight with Canelo Alvarez. 
The last UFC champ spotlighted in this format was a younger Ronda Rousey, when her career was really hitting its upward stride.
We'll see if all this hype was worth it when the fighters touch gloves on August 26 in Vegas.