Philadelphia 76ers Fans Start Petition to Ban Kendall Jenner From Home Games
Will the "Kardashian Curse" doom Sixers star Ben Simmons?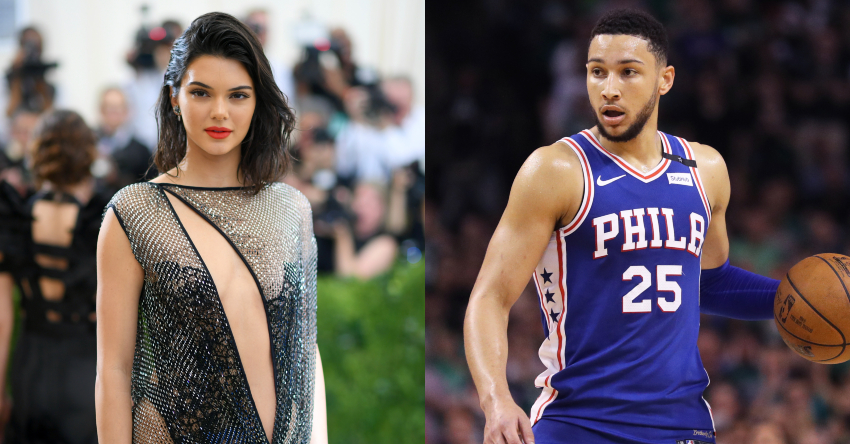 Getty Images
The "Kardashian curse" is a little too real for some Philadelphia 76ers fans.
Kendall Jenner, who recently rekindled her on-again, off-again relationship with Ben Simmons, showed up to watch the hoops star and his team take a 121-112 home loss to the lowly Cleveland Cavaliers on Friday. 
As NBC Sports notes, the Sixers' last lost at their Wells Fargos Center occurin March and were the only NBA team with an undefeated record at home this season. 
Philly fans have decided that Jenner's bad juju is to blame for the embarrassing performance and have started a petition on Change.org to ban her from future home games. 
Here is part of their nearly 300-word anti-Kendall manifesto:   
Jenner was front and center in attendance for the Sixers loss to the worst team in the league, the Cleveland Cavaliers.

It is not a coincidence that the Sixers, who had started the season 10-0 at home, lost their first home game of the year the first time Jenner shows up.

If the Jenner/Kardashian family has any shred of decency left, Kendall will never again show her face at the Wells Fargo Center.

Jenner is also faulted for the "apparent knee injury" Sixers star Jimmy Butler suffered on Friday. It's worth noting that his game-winning shot clinched the team's 127-125 win over the Brooklyn Nets three days later. 
A 20 game home regular season win streak has been snapped, Ben Simmons' career is in jeopardy, and an innocent man in Jimmy Butler is injured.

The madness must stop. BAN KENDALL JENNER FROM THE WELLS FARGO CENTER.
At the time of publication, the petition was less than 300 names short of its 7,500-signature goal. 
With star power like Jenner's, we're guessing it's going to take more than a few disgruntled fans to ban her from her boo's games. 
https://www.instagram.com/p/BmOUoahg1lIhttps://www.instagram.com/p/Bqh5wx3DHnBhttps://www.instagram.com/p/Bp8e0Abj2xShttps://www.instagram.com/p/BpX-2GXgw38https://www.instagram.com/p/BjGH8DwAy5t