America's First Indoor Hatchet-Throwing Range Looks Like Deadly Fun
Finally, a place to throw hatchets while drinking beer.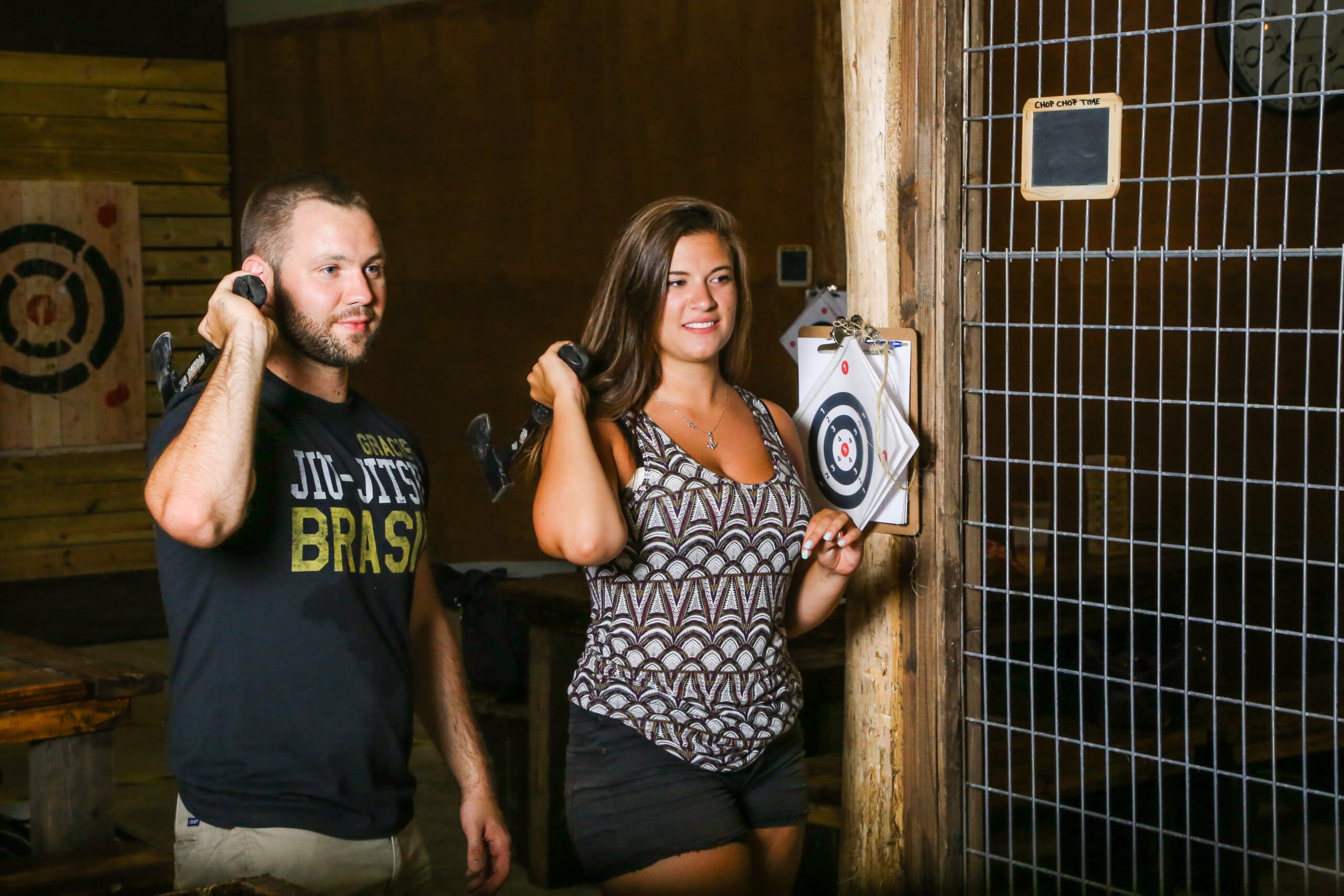 If you like darts, but wish it was just a little more deadly, then get your ass to Eatontown, New Jersey, home of the country's first indoor hatchet throwing range. It's called Stumpy's Hatchet House and it looks like a blast.
The idea behind hatchet throwing is stupid simple. You throw the hatchet at a wooden target and try to hit the bullseye. But this isn't so much a competitive sport as recreational nonsense, something that's abundantly clear when you hear the origin story of this place.
Co-owners Mark and Trish Oliphant first started throwing hatchets after a night of drunkenly sitting around a bonfire, they recently told Slate. Weeks later, they were drunk once again and began discussing their retirement plans. That's when Trish asked her husband, "What about that shit we were doing in the backyard?"
And thus, a dream was born. Several months later, they opened up Stumpy's in an industrial park with another couple and the place took off. Credit the novelty, the BYOB policy and the opportunity for weakling office drones to feel like a grizzled mountain man, for even just a moment.
In his review of the place for Slate, writer Justin Peters put it this way, "To throw a hatchet is to momentarily transport oneself to the frontier and be inducted into the ranks of hunter-gatherers. A good throw—seriously—makes you feel alive."
While Stumpy's doesn't sell booze, it does have a BYOB policy, which means you can roll up with a case of beer and begin drunkenly hurling sharp objects at a wooden wall within minutes. All that the owners ask is that you don't wear flip-flops.

Wouldn't want to end up having people call you Stumpy too.