The 20 Best Super Bowl Halftime Shows, Ranked
Justin Timberlake performs Sunday. Can he do better than these icons?
Like it or not, the Super Bowl is about much more than football. It's a national holiday and a pop culture event, which is why the halftime show has become such a big deal. 
It wasn't always this way. Back in the 70s and 80s, the halftime show was devoted to college marching bands and the occasional appearance by Chubby Checker. But in the early 90s, Michael Jackson changed everything. Since then the halftime show had been a showcase for pop music, with some shows much more successful than others. 
As we look forward to Justin Timberlake's performance Sunday, here's our ranking of the 20 greatest halftime shows of all-time.
20. Black Eyed Peas, Super Bowl XLV
https://www.youtube.com/watch?v=8y-gYagB0Wo
The Black Eyed Peas may be horrible, but hate-watching will.i.am at halftime is still better than everything between 1967-1992. And at least Slash showed up.
19. The Rolling Stones, Super Bowl XL
Icons though they may be, the Stones didn't quite deliver in 2006, playing three songs, including a new one. Mick should know by now that no one wants to hear the new ones. 
18. Coldplay, Super Bowl 50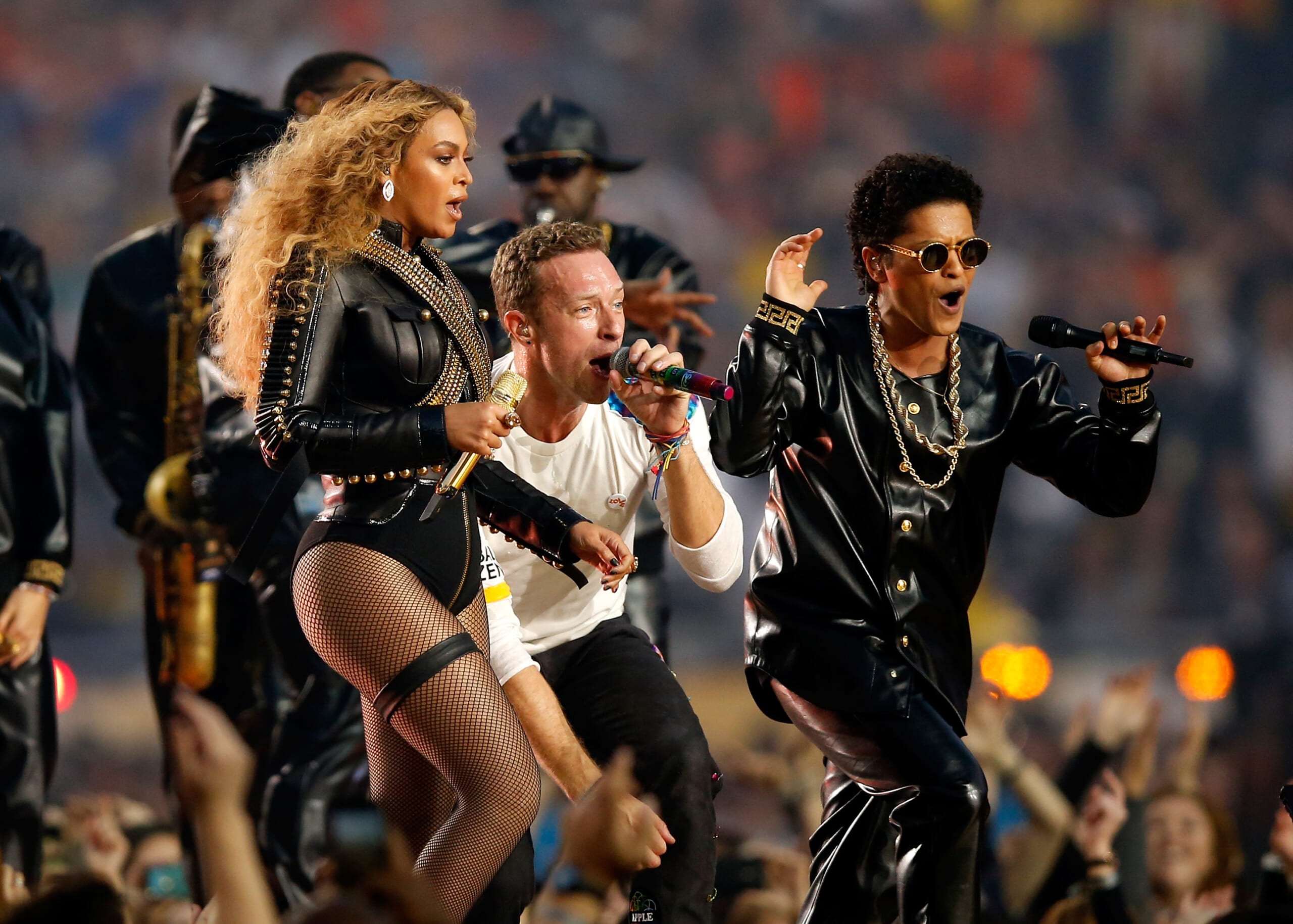 Coldplay is lucky that Beyonce showed up to save its set or they'd be buried at the bottom of this list.
17.  Patti Labelle and Tony Bennett, Super Bowl XXIX
It's not clear if this bizarre show, which featured some kind of Indiana Jones reenactment, was amazing or appalling, but it was still better than Coldplay.
16. Blues Brothers, James Brown and ZZ Top, Super Bowl XXXI
There's a lot wrong with this performance, from letting Jim Belushi sing to letting John Goodman sing, but anytime James Brown and ZZ Top are on the same bill, and it's hard to go too wrong. 
15. The Who, Super Bowl XLIV
Some people complained that Pete Townshend and Roger Daltrey, not realizing how many people were watching, phoned in their performance. Maybe, but as the above proves, you could do a lot worse.
14. Madonna, Super Bowl XLVI
Given the sheer number of guests joining Madonna on stage, you'd think she wasn't one of the biggest icons if pop history. Whoever made her share time with LMFAO needs to go into the concussion protocol.
13. Paul McCartney, Super Bowl XXXIX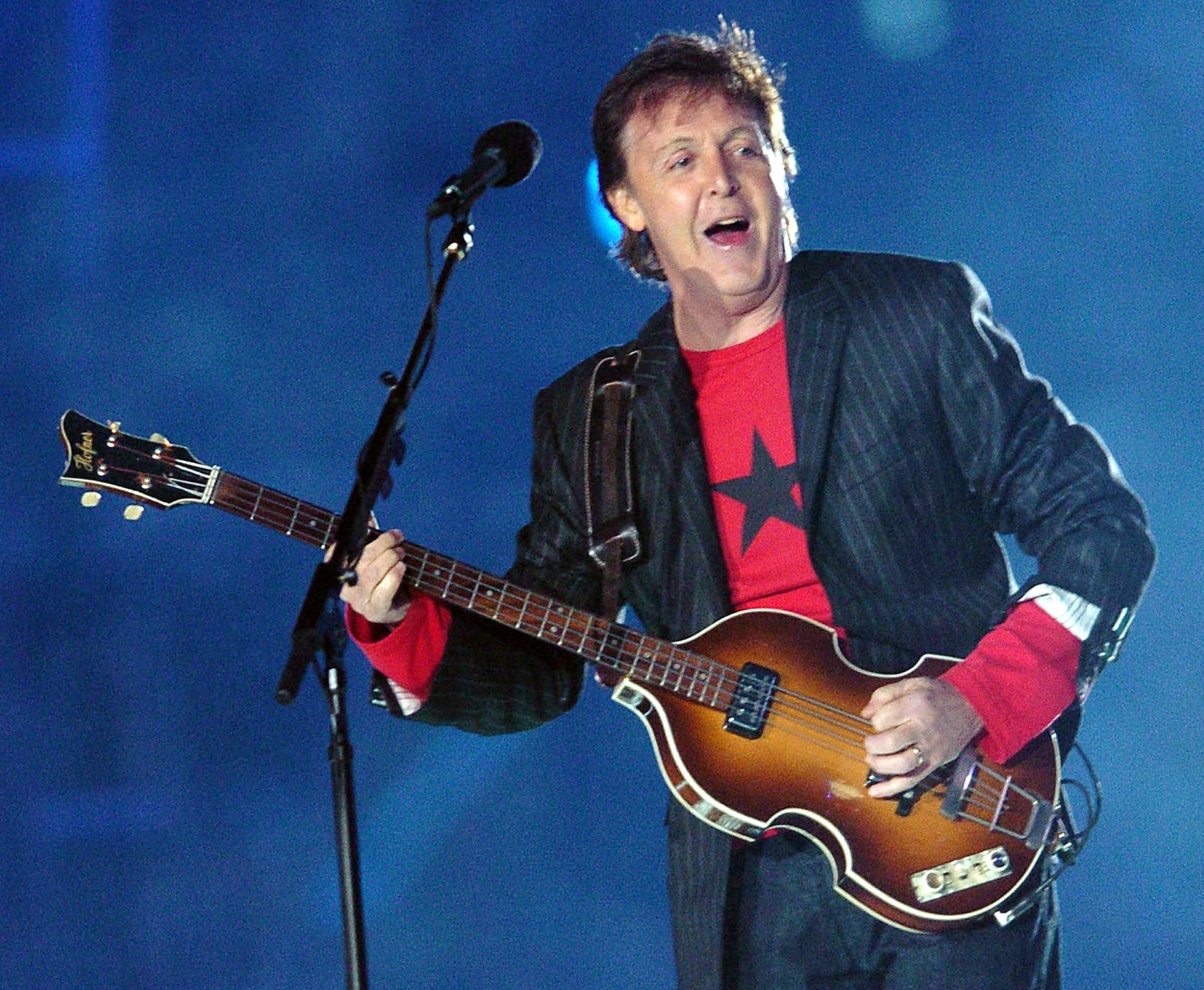 In the year after Nipplegate, the Super Bowl played it as safe as could be with Macca, who belted out some iconic jams with nary a wardrobe malfunction. 
12. Bruno Mars and Red Hot Chili Peppers, Super Bowl XLVIII
https://www.youtube.com/watch?v=F2i0Bc3f7jk
Some people didn't think Bruno Mars was a big enough star to headline the halftime show  in 2014, but he proved mighty capable of handling the big stage. Not sure the Red Hot Chili Peppers were a natural pairing, though.
11. Tom Petty, Super Bowl XLII
There was nothing wrong with this set from the late, great Tom Petty, but there also wasn't anything super exciting about it. Still, we won't complain about classic Petty jams "American Girl," Won't Back Down," "Free Fallin'," and "Running Down a Dream." 
10. Diana Ross, Super Bowl XXX
With the wardrobe changes, the balloons and the dances, this performance has the feel off a Broadway show—but with a killer helicopter exit.
9. Janet Jackson and Justin Timberlake, Super Bowl XXXVIII
https://www.youtube.com/watch?v=n75nNPE5Zhs
The most infamous halftime show of all-time stands out not just becuase of Janet's "wardrobe malfunction" exposed nipple and the subsequent fallout, but because of the sheer excess that including Nelly driving to the stage in convertible, Kid Rock wearing the American Flag as a poncho and Diddy trying to be a rapper.  
8. Bruce Springsteen and the E Street Band, Super Bowl XLIII
Springsteen proved that an old dude rocking for 15 minutes doesn't have to be boring in 2009, with a rollicking medley of hits and winning personality. "I want you step back from the guacamole dip," he said at the start of the set. "I want you to put the chicken fingers down and turn your television all the way up!"
7. Lady Gaga, Super Bowl LI
Lady Gaga's performance was as over the top as she is, which is a good thing. 
6. Aerosmith, NSYNC, Britney Spears, Mary J. Blige, and Nelly, Super Bowl XXXV
This ensemble performance was so exceedingly weird that it was easy to hate at the time and impossible not to love now. Nelly and Joe Perry were born for each other. 
5. Katy Perry and Missy Elliott, Super Bowl XLIX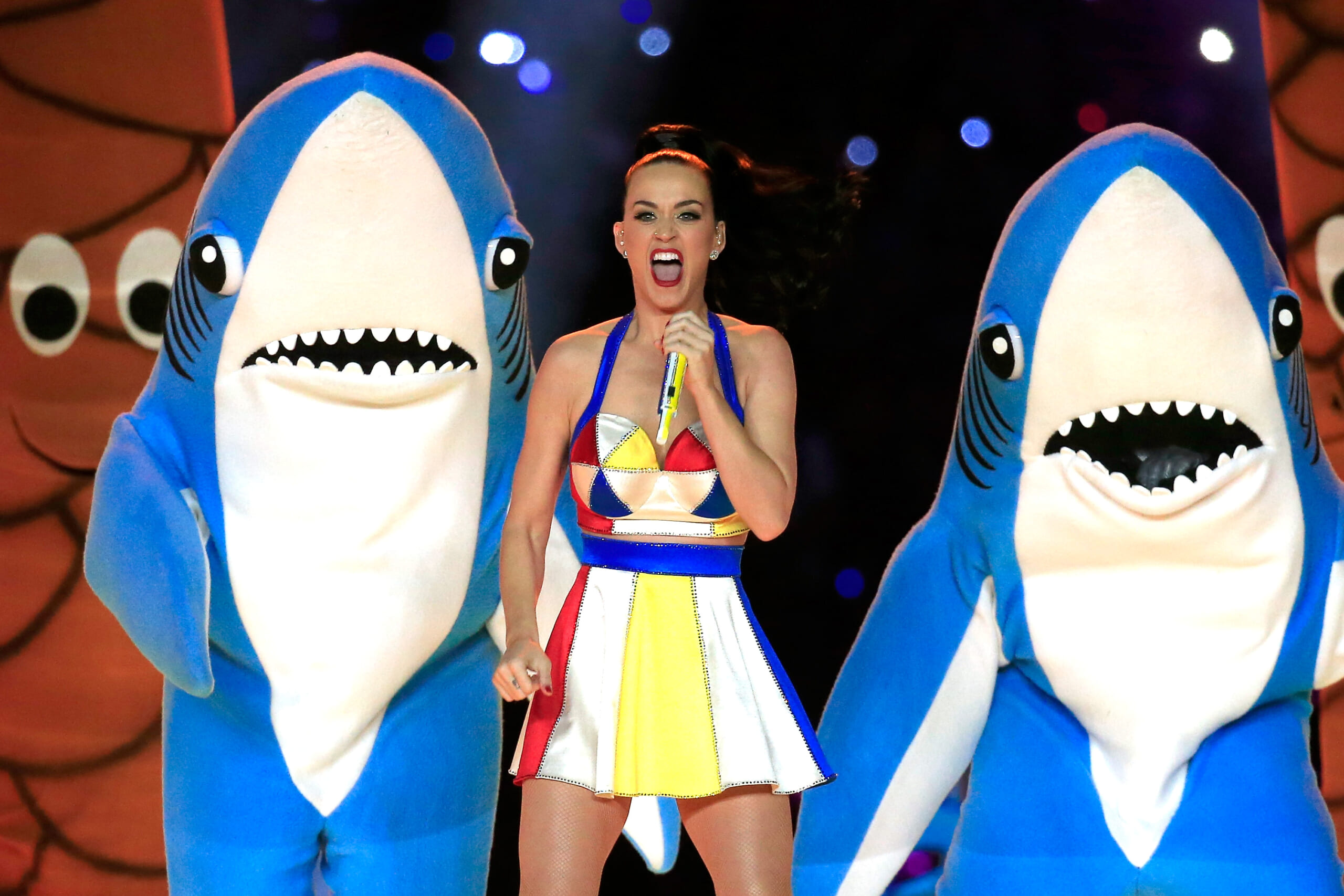 Love her or hate her, Katy Perry puts on a SHOW, and that's what halftime of the Super Bowl is about. We'll take a wild pop star performance over an old rocker any day. RIP, Left Shark.
4. U2, Super Bowl XXXVI
Five months after 9/11, Bono and company delivered the most emotionally affecting halftime performance in Super Bowl history. The highlight was a moving performance of "The Streets Have No Name," which was accompanied by a scrolling list of people who died on 9/11.
3. Michael Jackson, Super Bowl XXVII
https://www.youtube.com/watch?v=idg8TNknvDU
The Super Bowl's producers clearly had a lot to learn about putting on a halftime show in 1993, but you don't need a flashy set and a dozen guests when you've got the King of Pop on stage.  
2. Beyonce, XLVII
As a performer, it's hard to beat Beyonce, who dominated the stage in 2013 with searing renditions of her biggest hits. 
1. Prince, Super Bowl XLI
No artist has ever taken the stage at the Super Bowl with more confidence and style than Prince. His performance, in the pouring rain, remains the standard all over halftime shows aspire to.