Watch Sylvester Stallone's Stunning Model Daughter Sistine Absolutely Killing a Long Golf Drive
FORE!
Video Stills
" tml-render-layout="inline
We got our first real look at screen legend Sylvester Stallone's knockout 19-year-old daughter Sistine earlier this year courtesy LOVE Magazine. She's Stallone's middle kid with Jennifer Flavin and a breakout model, signed with IMG.
She's also got a damn decent golf stroke. Barstool Sports spotted this video—made by Stallone himself—earlier this week, and it's impressive.
Then again, so is Sistine Stallone, who followed big sister Sophia into the modeling business. 
In an interview with W in July, Sistine explained the appeal of modeling in much the same way an actor like her dad might describe being drawn to the big screen. "With modeling," she told the magazine, "you become someone else when you put on an outfit. You're transforming yourself."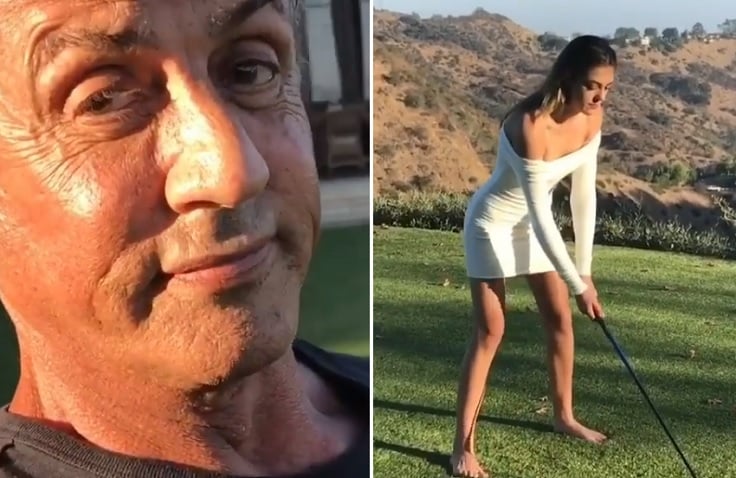 In the same interview she described her famous father as a pretty typical dad, in his way. "He shows up at my shoots and picks up lunch," she said, "He's like a soccer dad for me."
Sistine Stallone is a model for good reason, and it has nothing to do with her dad's status as an icon. Check out some more shots from her Instagram below.
" tml-render-layout="inline
" tml-render-layout="inline
" tml-render-layout="inline
" tml-render-layout="inline
" tml-render-layout="inline
" tml-render-layout="inline
" tml-render-layout="inline
" tml-render-layout="inline