2018 NBA All-Star Game: Why Team Steph Can Totally Beat Team LeBron
Everyone thinks LeBron dominated the first NBA All-Star draft. They're wrong.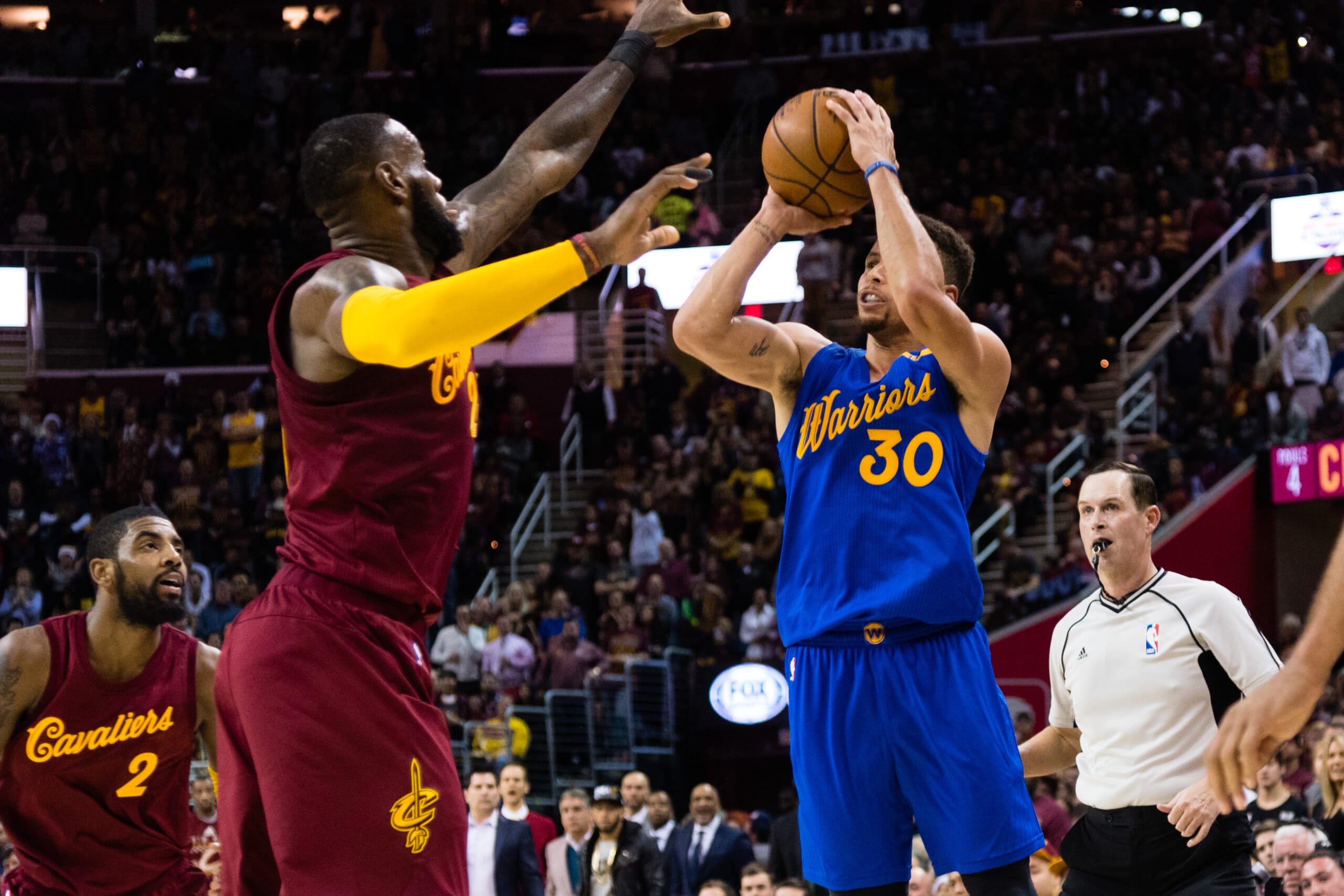 The NBA introduced a new method for selecting its All-Star teams this year, with each conference's leading vote-getter drafting a roster from among those players name to the All-Star Game. 
On Thursday, Team Steph and Team LeBron were revealed and an immediate consensus formed around which was better. 
https://www.instagram.com/p/BeZSuHxj3i6
LeBron's team is WORLDS better than Steph's. Not close.

— Thomas Duffy (@TJDhoops) January 26, 2018
https://twitter.com/_ImDopeNoSwisha/status/956695933240127489
It's safe to say Team LeBron is going to win by 80

— Terrence Bates (@Anthony45373634) January 26, 2018
These people are wrong. 
It's true that LeBron drafted a better team if the goal is to play an 82-game season. And team LeBron would be the easy winner if these two teams were playing a game where defense is allowed. 
But this is the NBA All-Star Game, a 48-minute offensive exhibition where players can score at will. Which means Team LeBron's advantages in shot blocking, perimeter defense and rebounding are irrelevant. This game is about scoring and Team Steph can score.
With James Harden, Giannis Antetokounmpo and Curry himself, Steph has the top three scorers in the league. LeBron has numbers four through eight. But just as important is how the players score.
LeBron has the dunkers and Steph has the shooters. 
Team LeBron will have the dunks, Team Stephen will have the range:

Curry's team has hit 1,052 3-pt FG this season, to LeBron's team's 964.

LeBron's team has 481 dunks this season, to Curry's team's 320

— ESPN Stats & Info (@ESPNStatsInfo) January 26, 2018
In a game where no one plays defense, it makes more sense to put up shots worth three points than shots worth two. With Harden, Curry, Klay Thompson, Kyle Lowry and Damian Lillard, Steph's team has five of the top 10 three-point shooters in the league. LeBron's team has only one in Kyrie Irving. 
With the lack of defense, the All-Star Game is a guard's game. Team Steph's shooters are going to be allowed to fire off threes like it's pre-game warmups, when they rarely miss. 
https://www.youtube.com/watch?v=qpkCrellDWE