Tennessee State Football Player Knocks Out Coach During Game, Gets Promptly Expelled
Kids these days…
Image: Twitter/@Everything_TN
A TSU football player has been kicked off the team and expelled from the university after punching a coach in the face during their last game pic.twitter.com/LgV7pXa6BG

— OutKick Bets (@OutKickBets) November 13, 2017
A hot-headed Tennessee State University football player was expelled after he knocked out his coach on the sidelines during a game. 
In the above video, defensive end Latrelle Lee inexplicably  sucker punches Tigers' head strength coach T.J. Greenstone two times. The second renders Greenstone unconscious. 
According to Nashville New Channel 5, Lee was immediately removed from the game by head coach Rod Reed. As of Monday morning, the senior from Dothan, Alabama was no longer enrolled at TSU.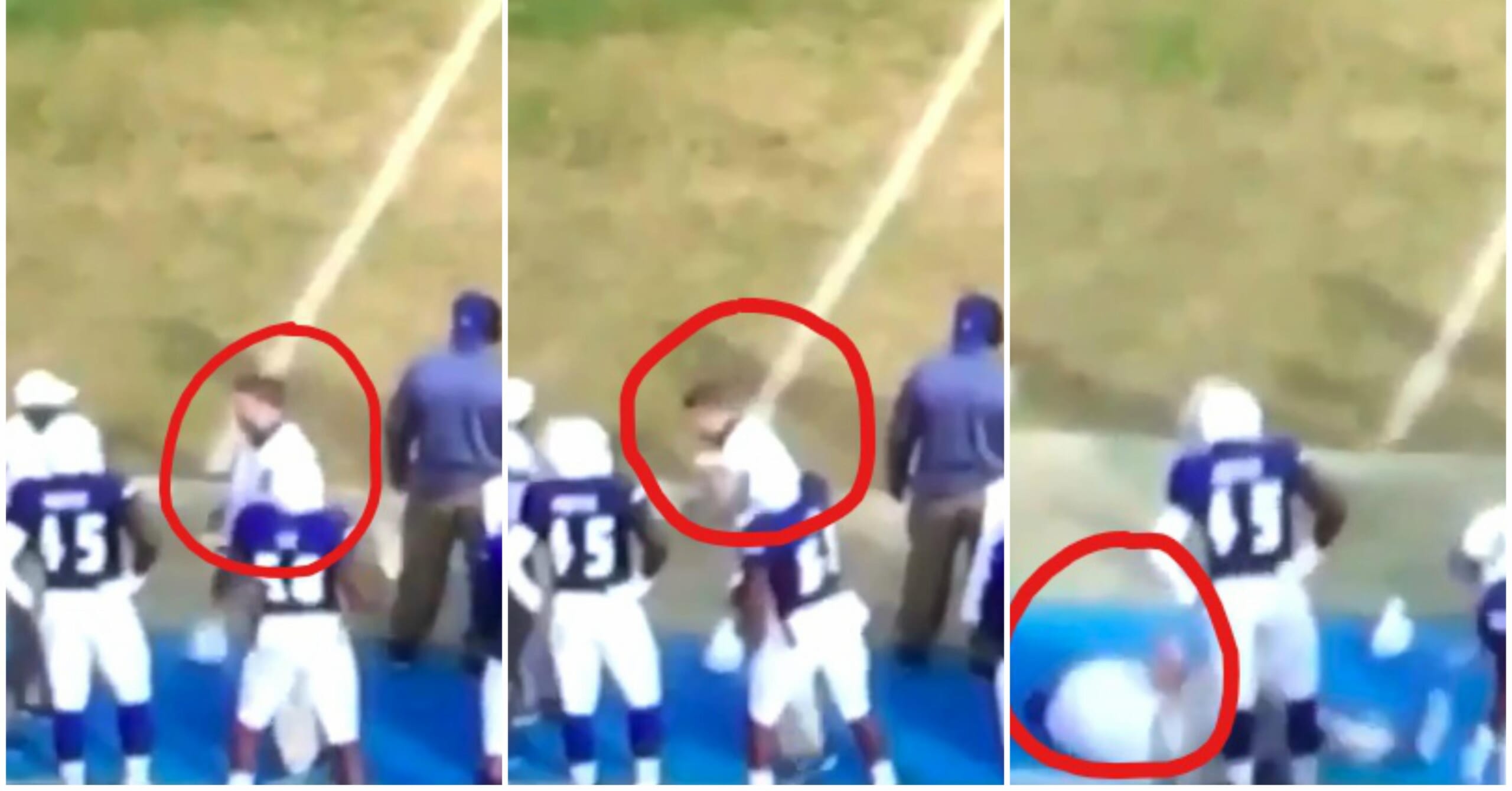 Director of Athletics Teresa Phillips released the following statement in response to the incident. 
"We, of course, do not condone any act of violence within our department and are very disturbed by the action of one of our students. We are committed to supporting the coach who was personally affected and our concern now is with him."  
With that right hand, maybe Lee should consider training in mixed martial arts.
h/t: Deadspin