Sleazy French Tennis Player Banned For Kissing and Groping Creeped-Out TV Reporter
Maxime Hamou needs to learn to take a hint.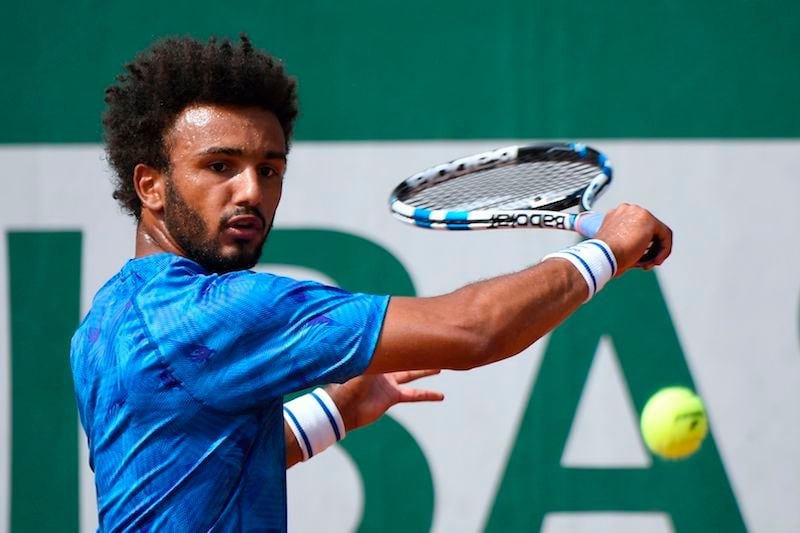 A 21-year-old French tennis player has been banned from the French Open after he got extremely handsy, and lipsy, with a female TV reporter live on air Tuesday. 
Maxime Hamou was being interviewed by Eurosport journalist Maly Thomas after losing his opening round match Tuesday. When Thomas approached the young Frenchman to begin asking questions, he immediately put his arm around her and went in for the kiss. She squirmed and, like a true jackass, he came back for more. Another squirm and another kiss attempt.
Despite the giggles from Thomas' in-studio colleagues, it was a cringe-worthy affair.
https://www.youtube.com/watch?v=BR_B1mMvIr0
"The management of the tournament has decided to revoke Maxime Hamou's accreditation following his reprehensible behavior with a journalist yesterday," the French Tennis Federation said in a statement. 
In an interview with The Huffington post, Thomas made it clear that the advances were unwanted—as if her obvious discomfort didn't make it clear enough. "If I hadn't been live on air, I would have punched him," she told the website. 
Hamou, the 287th ranked player in the world, has apologized. "I want to offer my deepest apologies to Maly Thomas if she felt hurt or shocked by my attitude during her interview," he said. He blamed it on an "overflow of enthusiasm," which is a pretty weird way to describe being a perv.