Terrell Owens Says He Won't Attend His Pro Football Hall of Fame Induction
"At a later date, I will announce where and when I will celebrate my induction."
Getty Images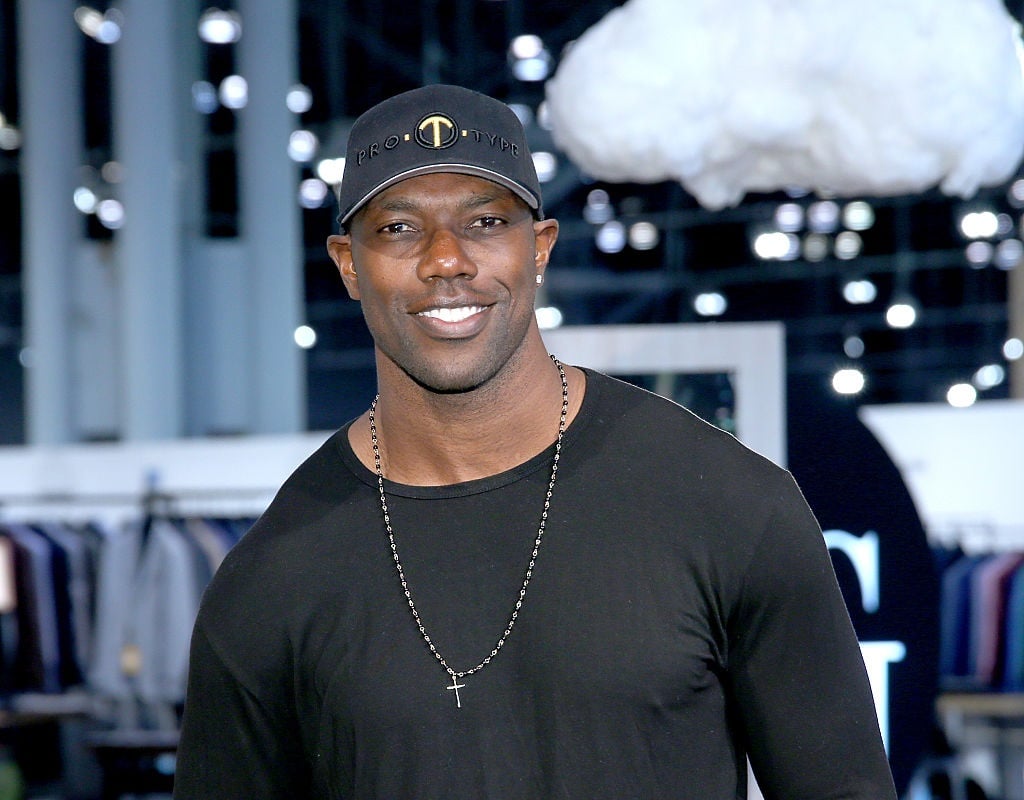 Terrell Owens will soon be inducted into the Pro Football Hall of Fame in Canton, Ohio. He will not be there for the ceremony, and his statement about why he chose to stay away seems like a bit of a middle finger.
Owens made his rejection of the opportunity official in a statement which was posted on Twitter by an ESPN reporter.
Terrell Owens declined his invitation to the Pro Football Hall of Fame Induction Ceremony and released this statement: pic.twitter.com/J4P1mS6VjN

— Adam Schefter (@AdamSchefter) June 7, 2018
So, yeah. He frames it in pretty vague terms, especially this: "After visiting Canton earlier this year, I came to the realization that I wish to celebrate what will be one of the most memorable days of my life, elsewhere."
While Owens makes it clear that he takes the induction itself seriously and worthy of celebration, he softens the blow a bit by expressing gratitude, saying he's "humbled" by the honor and will "cherish [it] forever."
Needless to say, some weren't surprised at this, due to Owens having expressed resentment about the selection process in the past, telling TV station WFAN that voter criticism of his character puzzled him. "My character's intact … I think when you think about some of the guys that are in the Hall of Fame, they're up for the Hall of Fame and you talk about the criminal records and things of that nature, my record is clean."
"It's mind-boggling when you can consider guys that have done all these off-the-field things," Owens said, "You think about the sexual allegations, the DUIs, domestic violence — those are character issues." 
A look at some statements on social media regarding his absence from the induction show that people definitely have opinions about it.
https://twitter.com/WillPresti/status/1004767172370010112
I'm going to have a whole lot to say about Terrell Owens on tomorrow's Undisputed. Why am I not surprised?

— Skip Bayless (@RealSkipBayless) June 8, 2018
So disappointed that Terrell Owens has decided not to attend the Hall of Fame induction ceremonies. He has every right to be upset with voters, but to take it out on the Hall and his classmates is misguided and wrong.

— Jim Trotter (@JimTrotter_NFL) June 7, 2018
Terrell Owens declining his invitation to the Pro Football Hall of Fame induction ceremony in Canton is the most T.O. thing of all time.

And also why I love T.O.

I appreciate people who have always been authentic version of themselves no matter the circumstance.

— Carron J. Phillips (@carronJphillips) June 7, 2018
I'm hoping Terrell Owens plans to celebrate his HOF induction while doing sit-ups in his driveway.

— Zac Jackson (@AkronJackson) June 7, 2018
I feel sorry for Terrell Owens. If he chooses not to attend the Hall of Fame induction ceremonies he will be missing one of the most moving and emotional experiences someone could have in football. Indescribable moments. It will be his loss, not the Hall's. pic.twitter.com/s1hc5qoN71

— Tony Dungy (@TonyDungy) June 7, 2018
One takeaway seems to be this: T.O. will be T.O. no matter what, and everyone else can just deal with it.
[TMZ]