The Rock's Daughter Wants to Follow in His Footsteps and Become a Pro Wrestler
Can you smell what Simone Garcia Johnson is cooking?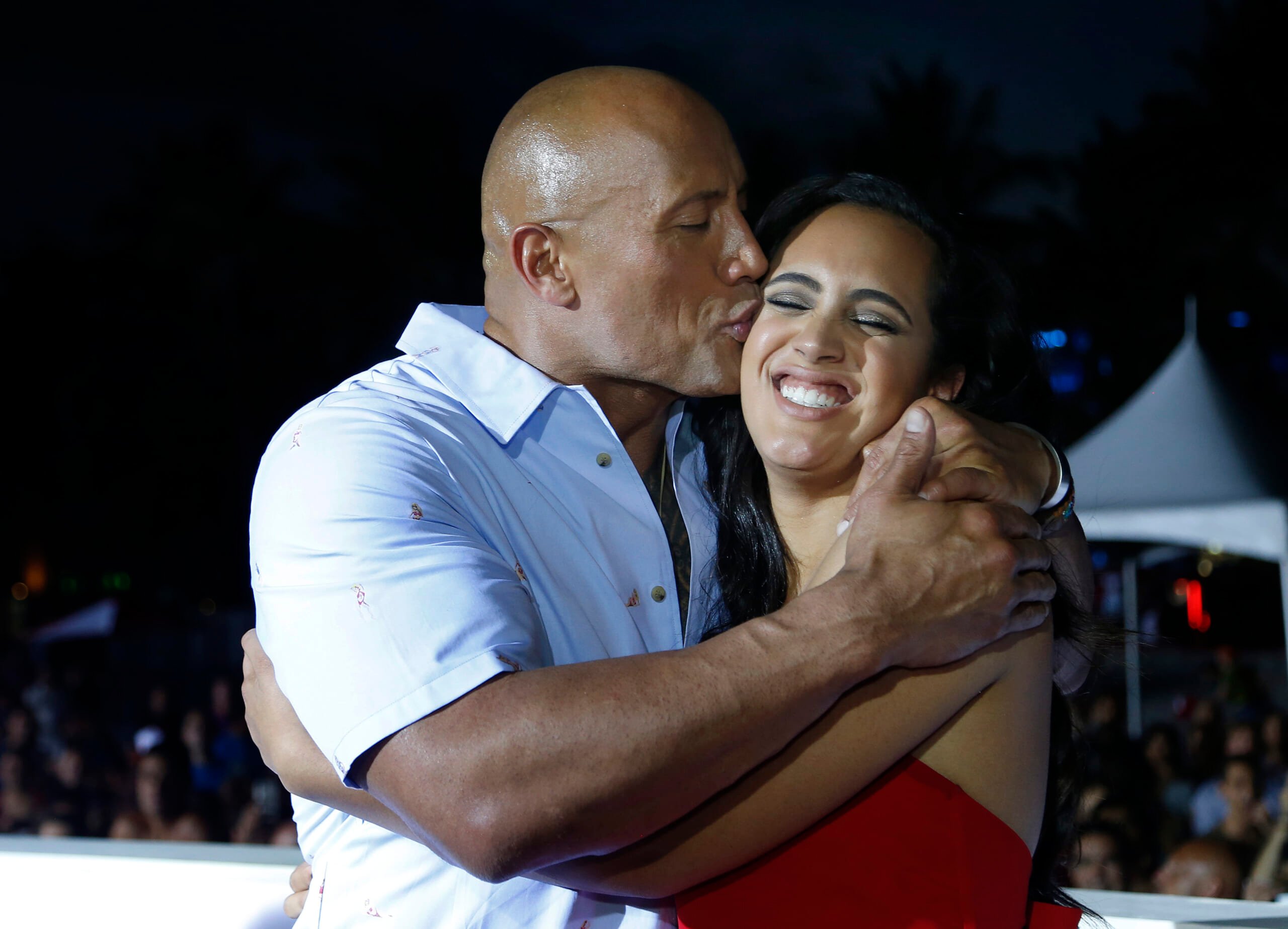 Simone Garcia Johnson, the oldest daughter of WWE legend Dwayne "The Rock" Johnson, says she's interested in following in her dad's footsteps and pursing a future in pro wrestling. The 16-year-old spilled the beans on her plans in an interview with The Hollywood Reporter.
"I plan to study business in college — NYU, hopefully — and after graduating, I want to pursue wrestling and eventually transition into talent management," she said. 
Asked why she is a fan of the sport, Simone explained: "It's a sport that is unlike anything else in the world. There's just a certain amount of passion that every move and match requires, and that's so admirable. It's definitely something I've thought about and want to pursue."
The Rock's daughter with his first wife Dany Garcia, Simone is about to get a taste of the attention that comes with being a star. The Fort Lauderdale high school student is slated to serve as Golden Globes Ambassador—the role formerly known as Ms. Golden Globes—at next year's ceremony. She's also recently signed a modeling contract with IMG. 
https://www.instagram.com/p/BWiIvWrhuDVhttps://www.instagram.com/p/BW8SOVuBOwq
Simone would not be the first daughter of a legendary wrestler to make her own way in the ring. Among the many women to succeed in a such a pursuit is the current WWE SmackDown women's champion, Charlotte Flair.
But it takes much more than a recognizable name to make to the big time in the WWE. Flair learned that the hard way. She first signed with the NXT, the WWE's minor leagues, in 2012. Flair spent three years in NXT before she ascended to the main roster in 2015.
If it takes Simone just as long to make the same leap, expect to see her join the WWE in 2031. And we've got the perfect ring-name for her: The Pebble. 
https://www.instagram.com/p/70frcfgLkg