'The Sandlot' Cast Reunited for the Movie's 25th Anniversary, And Boy Have They Changed
No, Wendy Peffercorn was not in attendance.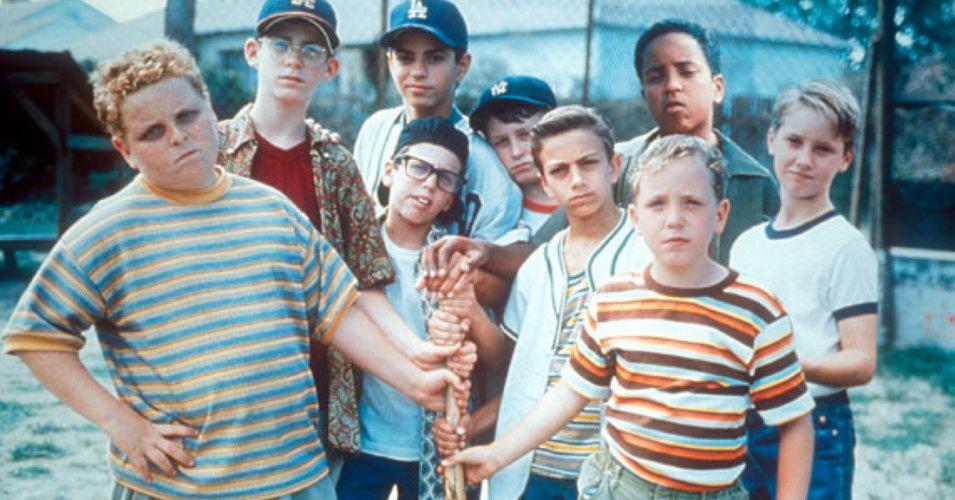 20th Century Fox
Twenty-five years after they spent the summer of their lives shooting The Sandlot in Salt Lake City, the cast reunited in L.A. this week on Today… with a couple of notable exceptions.
Almost all of your favorites were there, including Ham, Squints, Yeah-Yeah, Smalls and DeNunez. Some of them—like Ham and DeNunez—haven't changed much. While others—like Yeah-Yeah, who now looks like a lost cast member from The Jersey Shore, and Squints, who's covered in ink—have. 
The only core member of the crew who didn't show? Mike Vitar, who played Benny "The Jet" Rodriguez. (Marley Shelton—who played the object of the boys' affections, Wendy Peffercorn—was also sadly not in attendance.)
The cast talked about how much the movie still resonates, even a quarter century after its release. 
"It's been crazy," said Marty York, the beefy adult who played the pip-squeak Yeah-Yeah. "I mean, it definitely gets you in places for free. I can't walk through a Las Vegas casino without someone yelling 'Yeah-Yeah!'"
Celebrations of The Sandlot's silver anniversary had been going on for weeks. Last month, The Milwaukee Brewers took some time out of their busy spring training schedule to record a tribute to the movie. 
"I think it's awesome," York said about the interest that real-life big leaguers have in the 1993 kids flick.
The cast got back together last week too to sit down with The Hollywood Reporter. In that interview, they recounted some of their favorite lines, including "Bake him like a toasted cheeser," and "You bob for apples in the toilet, and you like it."
They also spoke about the possibility of a sequel two and half decades later. "Never say never," writer and director David Mickey Evans said. But first, they've got to find Benny.