Tiger Woods' Latest Comeback Attempt Begins With Trash Talk From Opponent
Justin Thomas wants to "kick his ass."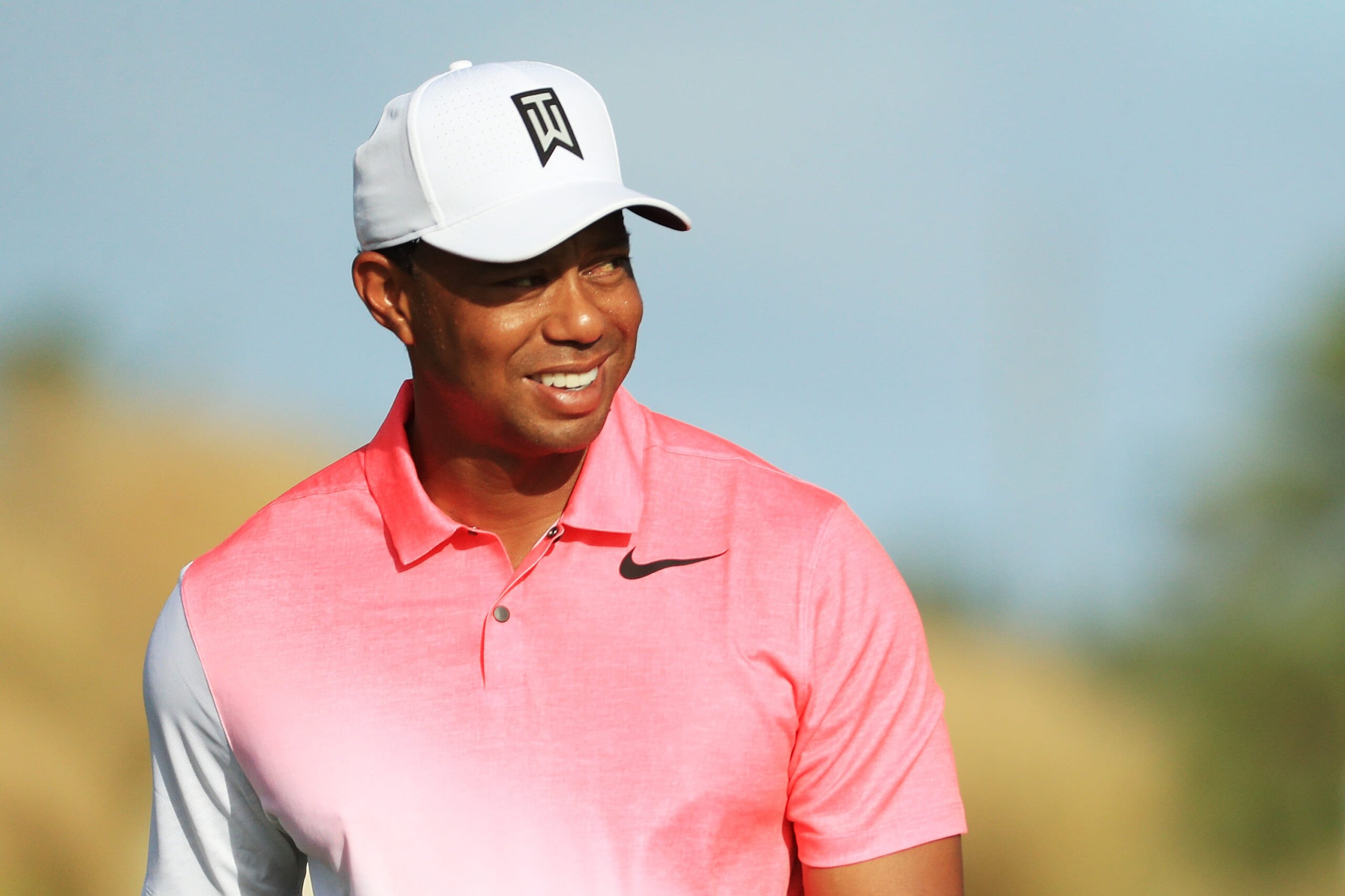 It's been 10 months since Tiger Woods has teed-off in a competition against other world-class golfers. That ends today in The Bahamas, where Woods will play in his very own Hero World Challenge, a tournament he started in 1999 to benefit his foundation. 
His fans are excited to see their guy back on the links for the first time since his fourth back surgery and a mortifying run in with the police. But his opponents are psyched to see him playing again too, if only becuase it gives them a chance to beat the most famous golfer in the world. 
"I'm probably just as excited to watch it as you are. I get a front row seat," 24-year-old Justin Thomas said earlier this week. "But I'm also looking forward to trying to kick his ass."
https://www.instagram.com/p/BajSSRlAWjo
In the well-behaved world of golf, that's what counts as trash talk. Tiger, who is just hoping to make it out of the weekend without requiring more surgery, didn't take the bait though.  
"There's nothing wrong with that. It goes both ways," he said in response to Thomas' quip. "Really looking forward to getting out there and playing with Justin. My driver feels good. I feel like I'm hitting it well."
It's hard to know what to expect out of Tiger today. He's been away from the game for nearly a year and he's seven months out from a spinal fusion surgery. In the past, he's set expectations high in his returns from injury, but this time he's planning to take it a little easier. 
https://www.instagram.com/p/BcHtGflla71
"I've been away from the game for about two years," Woods said this week. "It's been a very difficult couple of years. I'm trying to take it easy on myself, because normally I'm not. I'm pretty fiery and want to go out and really beat some of these guys up. But I haven't had the practice, I haven't had the work-up like these guys have had. … I just want to gradually work myself into the tournament."
That's quite a change from last winter, when he returned at the Hero World Challenge after 15 months away from the game. "I'm going to try to do what I always do," he said before that tournament. "I'm entered in this event, and I'm going to try and win." Two months later he was injured and on the shelf yet again.