Tiger Woods Is Making Yet Another Comeback, But Will He Ever Be Great Again?
His back is better (for now), but does he have any shot of winning a championship?
Getty Images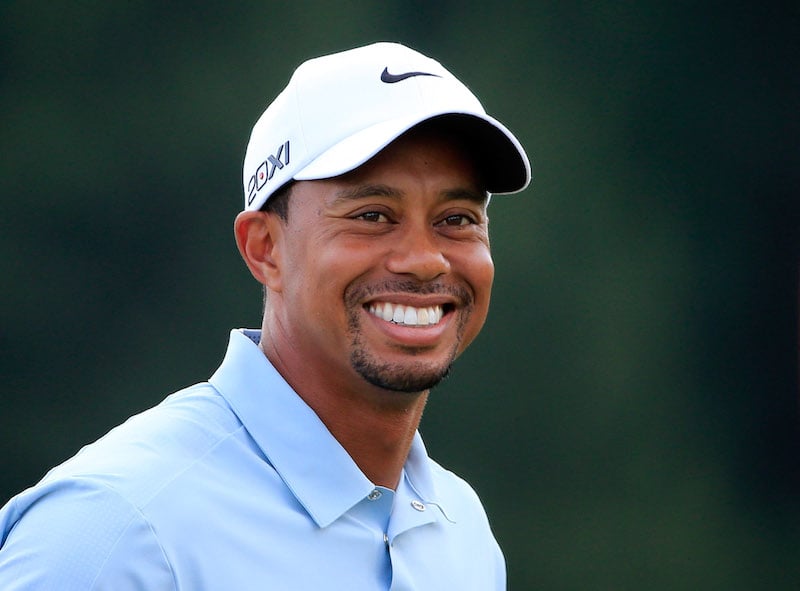 After nine months away from the game, Tiger Woods is planning to make yet another comeback to competitive golf on November 30. The 14-time 
champ has chosen the Hero World Challenge for his next outing and it's no mystery why. Woods is the host of the tournament, which benefits his own foundation. 
The small size of the competition—only 18 golfers participate—makes the Hero a less-than-intense way back into the game for Woods. And after his fourth back surgery in April, he needs to ease himself back. 
"He said, 'I'm ready to go; I'm ready to play,'" Woods' agent, Mark Steinberg, told ESPN after Tiger told him he was ready to get back on the links. "He wasn't being too aggressive. He's taking it slow and progressing each day and called and said he's ready to commit. He's excited about taking this next step."
November's Hero will mark the second year in a row that Woods has made a dramatic return at the tournament. Last year, Woods had missed more than a year after his third back surgery when he suited up alongside the other 17 top ranked golfers in the Bahamas. 
But there's something different about Woods this time around. Not only has he undergone yet another back surgery, but he suffered the second greatest public embarrassment of his career in May when he was popped for A DUI. 
There was speculation after the incident that Woods would never golf again, but the number 1180th ranked golfer in the world will put that to bed next month. Assuming he makes it to the tournament without any setbacks, it's worth asking what the 42-year-old has left in the tank. Can he ever return to the Tiger of old? Or even, half that? 
He's been posting some videos of his swing on line that are convincing some.
https://www.instagram.com/p/BamtJ5Jlr3phttps://www.instagram.com/p/BaSHPGyFAv4https://www.instagram.com/p/BZ9Y8cil-sE
Not everyone is so confident though. 
In an interview with Golf.com, Sports Illustrated writer Alan Shipnuck said, "Tiger has a looooong road ahead of him, a very tall mountain to climb and various other cliches to surmount. Over the last three years his body has repeatedly broken down. I would *love* to see a healthy, rejuvenated Woods play a heavy schedule, recapture his magic and become a consistent contender. But that'll take months of competition with no serious setbacks to his shattered body or fragile psyche."
It's been a longtime since Woods was considered the top golfer in the world and his body may never allow him to return to that place again. But if it does, the journey will begin in one month.