Tiger Woods Is Back, And Everyone Including Ex Lindsey Vonn Is Rooting for Him
He didn't win, but Tiger showed on Sunday that he'll be hoisting a trophy soon enough.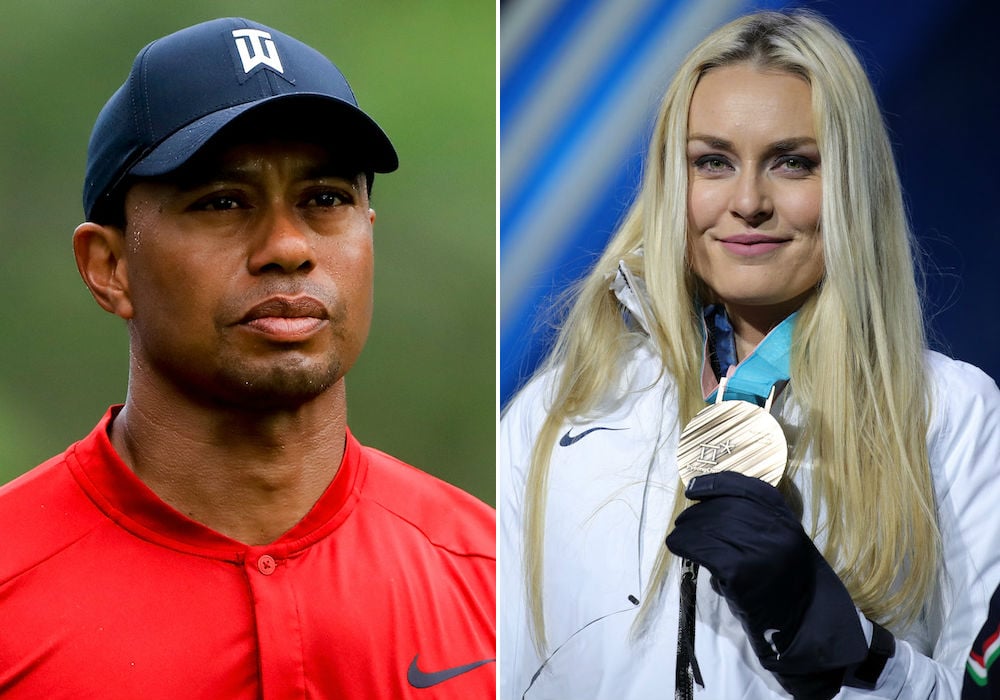 Maybe it's weird to declare that Tiger Woods, who hasn't won a PGA tour event in nearly five years, is back after Sunday's second place finish at the Valspar Championship. 
But that's what we and everyone else in the sports world seems to be doing. 
It's obvious why. Tiger may have finished second at Copperhead, coming just one stroke short of British pro Paul Casey to tie with Patrick Reed for a second place, but he showed glimpses of his old self. 
Take this 44-foot putt on Sunday that Tiger has no business making. It came on the 17th hole, with the 42-year-old needing to go  birdie, birdie to tie Casey at -10. 
https://www.instagram.com/p/BgMsxLeDvqDhttps://www.instagram.com/p/BgNNKIxDm4m
Tiger came just short of a birdie on the 18th, but his performance, just 300 days removed from a fourth back surgery, was astounding. Hell, it was only five months ago that he said he may never play competitively again. Now, he seems on a beeline for another trophy.
And he knows it. After his second place finish Sunday, Tiger said he could feel in the improvements in his game happening. "I keep getting just a little bit better," he said. 
https://www.instagram.com/p/BgM67hnjlKP
He'll be back out there this week at the  Arnold Palmer Invitational, where he's won eight times. And then there's next month's Masters, where bettors are already throwing down gobs of cash on Tiger. The bets have come in so quick on Tiger that odds have dropped from 100-1 to 10-1. If Tiger some how squeezes out a win at Augusta, it would be his first since 2005 and it would be one of the biggest sports stories of the year.
It'll also be hard fo find anyone cheering against him. Despite the man's personal failures, Tiger has largely been welcomed back into the public's good graces. Credit his Terminator-like unwillingness to give up. As he fought for the win on Sunday, even Lindsey Vonn, the skiing legend and Tiger's ex, was pulling for him. 
She was hardly alone.