Tiger Woods Built a Mini-Course in His Backyard to Mimic Conditions at the Masters
He's been honing his skills on his own private Augusta National.
Getty Images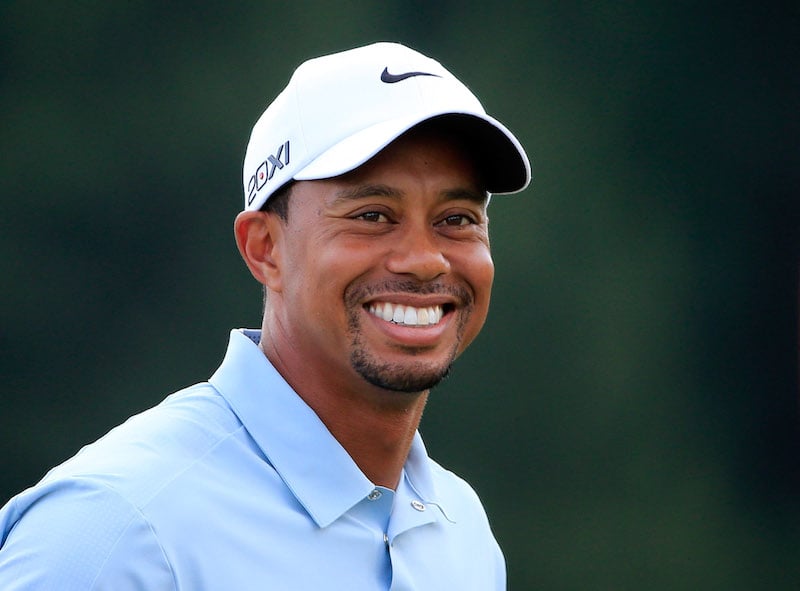 The Masters starts tomorrow, and for the first time in years, even casual sports fans are taking notice. 
Credit Tiger Woods and his near-miraculous return to the game he once dominated. For the first time in years, Woods is expected to be in contention for the green jacket at Augusta. Only months removed from back surgery, Woods wouldn't be in the position he's in were it not for a certain advantage he has over everyone else in the field: His backyard. 
The Wall Street Journal reports this week that Woods has set up the yard behind his mansion in Jupiter Island, Florida, with a 3.5 acre mini-course that mimics the conditions at the next tournament in which he'll play. The holes are maintained by a full-time superintendent who once worked at Augusta National, which means he's got an even bigger advantage this week than in weeks prior. 
"Green speeds are set to mimic wherever Woods is playing next," WSJ reports. "Even the type of sand used in each bunker varies to match the types found at different tournament sites."
The backyard course played a huge role in Woods' ability to return to the top of the game, the paper reports. Instead of driving 20 minutes to putt for 20 minutes during his recovery, he was able to go out back and practice his stroke. And the solitude of practicing on his own meant there would be no viral videos of him screwing up. 
Woods' return to the headlines isn't just happening on the sports pages. He's also back in the tabloids. 
Earlier this week, TMZ reported that his ex-girlfriend Kristin Smith is fighting to invalidate a NDA she signed at the end of their relationship.
We're told Smith believes Woods cheated on her in 2017 and that's what ended their relationship. To save himself from another embarrassing sex-fueled PR nightmare, we're told Woods offered Smith money to sign an NDA, but it's unclear if she ever accepted it. 
For as good as Woods is at golf, he's pretty terrible at relationships. Seems like he could use a practice girlfriend in his backyard to help him hone his skills.