It's Tom Brady's Birthday, And the Whole World Is Celebrating
The GOAT survived another trip around the sun.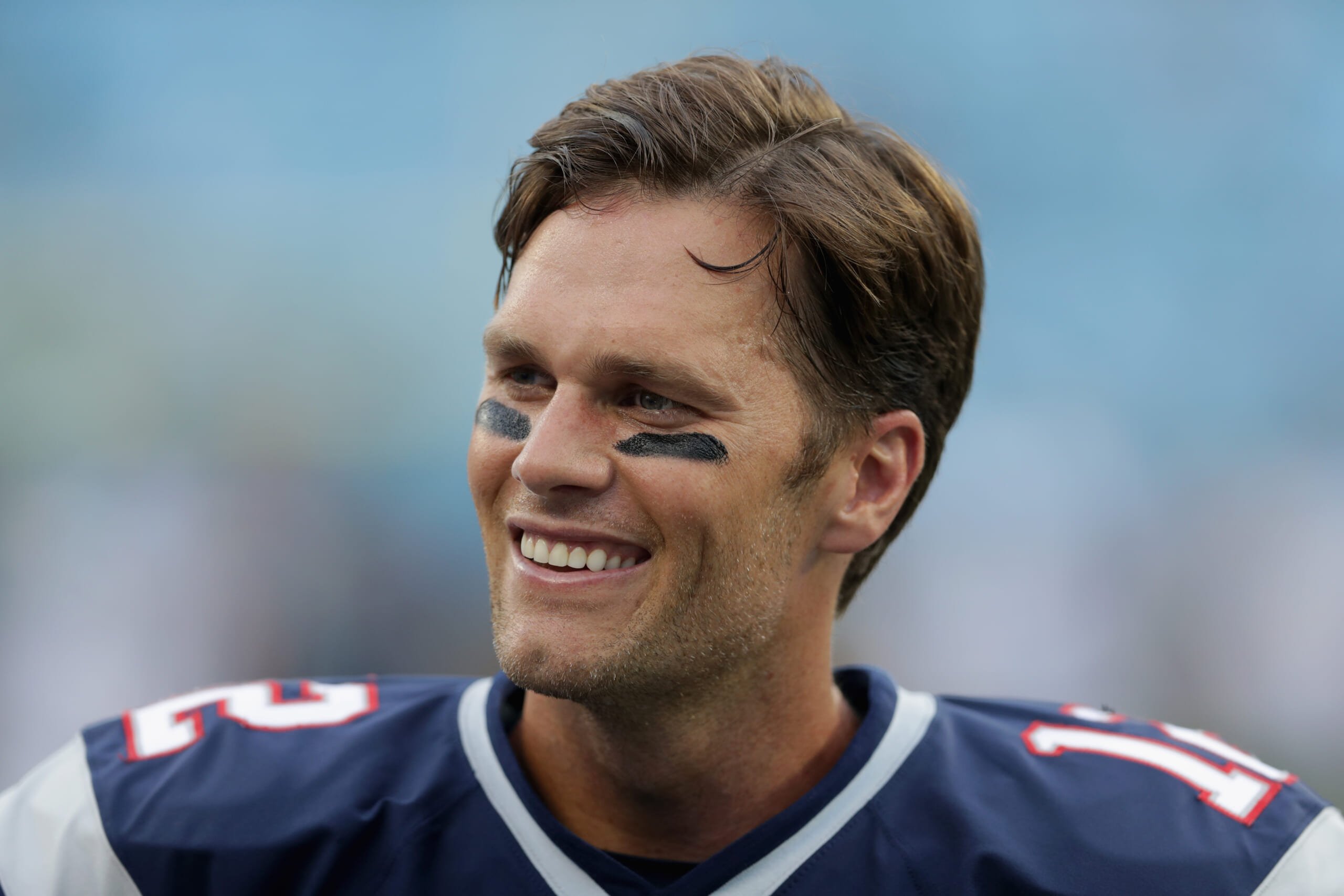 Tom Brady turned 41 on Friday, and the old man remains the best quarterback in the NFL. That's a statement few would have predicted in 2000, when the Patriots drafted the former Michigan quarterback in the sixth round of the NFL Draft. 
But Brady has spent decades honing his craft and maintaining his body in an attempt to be successful well into his fifth decade. He's says he plans on playing until he's 45, and while that doesn't seem likely, Brady has proven doubters wrong plenty of times before.
Not that he's got many doubters left. Coming into the 2018 NFL season, Brady is the favorite to win the NFL's MVP award, which would be his fourth. That would bring him into second place all-time, behind only Peyton Manning, who won five MVP awards. 
Brady had a lot of help celebrating his birthday. One fan got an early this week by having Brady autograph her arm and then getting his signature tattooed below. 
Megan Uhrynowski, a 19 year old junior at Sacred Heart, got her arm tattooed with Tom Brady's signature after he signed her arm after Monday's in-stadium practice.

"I screamed at Tom to sign my arm & that I'll get it tattooed. He looked me in the eye, smirked, & signed it." pic.twitter.com/1ofL4fxM3D

— Only In Boston (@OnlyInBOS) August 1, 2018
"I think one of the main reasons why Brady gave me a signature over like the millions of other people around me was because I literally said, 'Tom, sign my arm and I'm going to get a tattoo tomorrow,'" 19-year-old Megan Uhrynowski told the Connecticut Post. "As soon as he did it, it was game over; I knew I was getting that tattoo."
Brady's wife, supermodel Gisele Bündchen, celebrated by posting a selfie on her and her husband on Instagram. 
The NFL celebrated by declaring Brady the greatest of all-time.
His team celebrated with a big ass cake…
and a version of Brady made out of balloons. 
Our favorite celebration came courtesy of a herd of goats that were set loose in Idaho. Was it an official Tom Brady birthday party? No. But you can't tell us it's a coincidence this happened on Tom Terrific's bday.