Watch These Videos of Tom Brady Freaking Out After Someone Stole His Super Bowl Jersey
This is hilarious.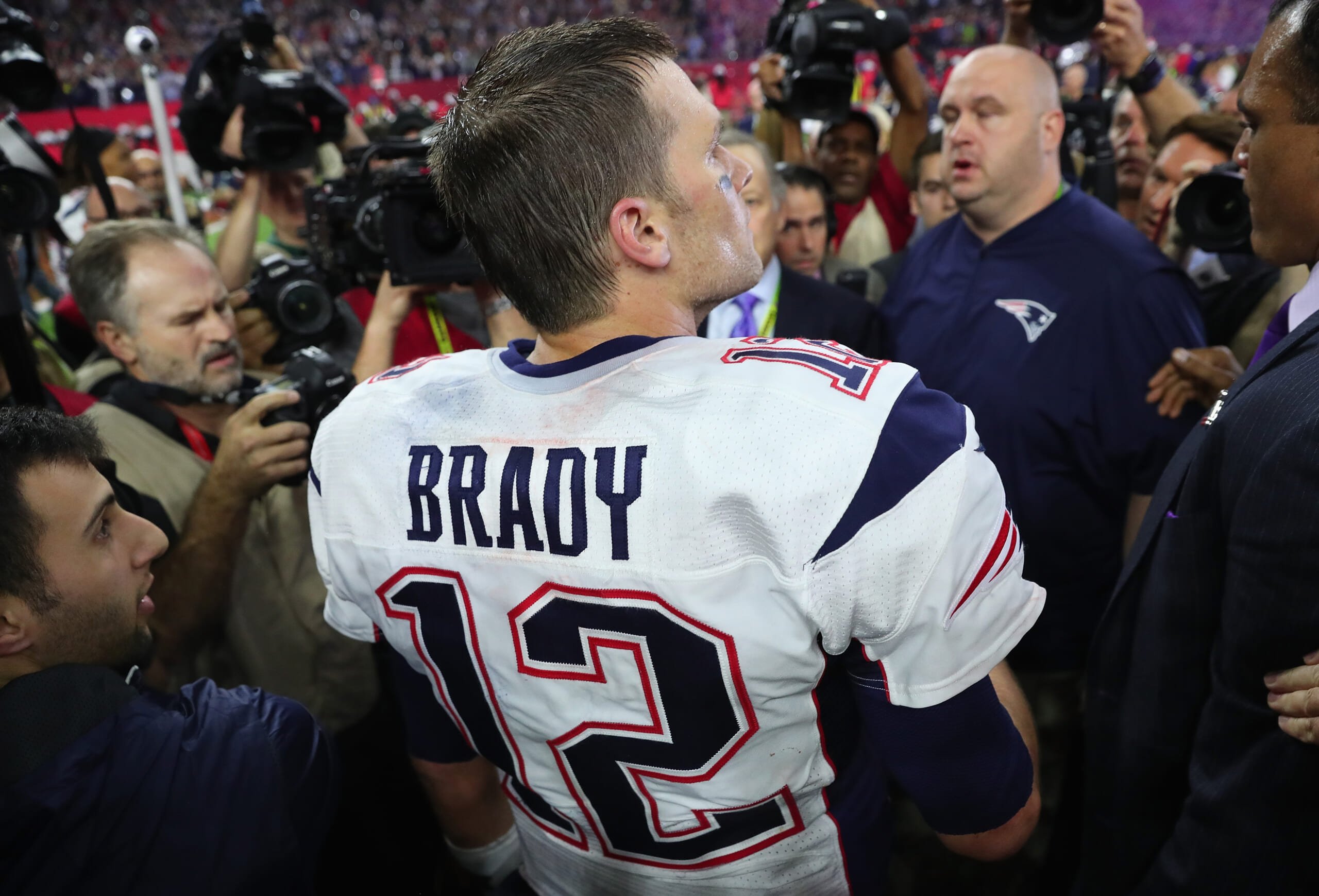 On his way to leading the Patriots to a stunning comeback win in Super Bowl LI, Tom Brady threw one interception and should have thrown another. But his worst turnover of the night after the game when he had his game jersey stolen out of his locker.
Here he is talking to a team employee about the jersey disappearing from his locker. Touchdown Tom is definitely not happy. 
" tml-embed-width="560″ tml-embed-height="315″ tml-render-layout="inline
When team owner Bob Kraft showed up in the locker room, Brady told him what happened. Kraft's response? Look for it on eBay.
The story seemed to take a turn for the better in the middle of the night when it was reported that a team manager had snatched the jersey for safe keeping. But that seems to have been wrong. Monday morning, Brady revealed that he still hadn't set eyes on what he called a "nice piece of memorabilia."
If it's true that someone did in fact steal the jersey, it would probably be a good idea to keep it off of eBay. People are watching and if the thief gets busted, he might be in trouble. Not just with the law either. Crazed Patriots fans will track this dude down and make him pay for doing their hero dirty. 
Leading that mob will be  Brady's biggest fan, his supermodel wife Gisele Bundchen. 
Meanwhile. Texas Lt. Gov. Dan Patrick has asked the goddamn Texas Rangers to assist the Houston Police Department in finding Brady's missing jersey.
"In Texas we place a very high value on hospitality and football. Tom Brady's jersey has great historical value and is already being called 'the most valuable NFL collectable ever.'

It will likely go into the Hall of Fame one day. It is important that history does not record that it was stolen in Texas. I've called Colonel Steve McCraw to ask that the Texas Rangers work with the Houston Police Department on this case."
"I'm a Texans and Cowboys fan first, but the unquestionable success of the Super Bowl in Houston last night was a big win for our entire state and I don't want anything to mar that victory. Whoever took this jersey should turn it in. The Texas Rangers are on the trail."