Tom Brady Officially Announces Retirement From NFL
"I have loved my NFL career, and now it is time to focus my time and energy on other things that require my attention."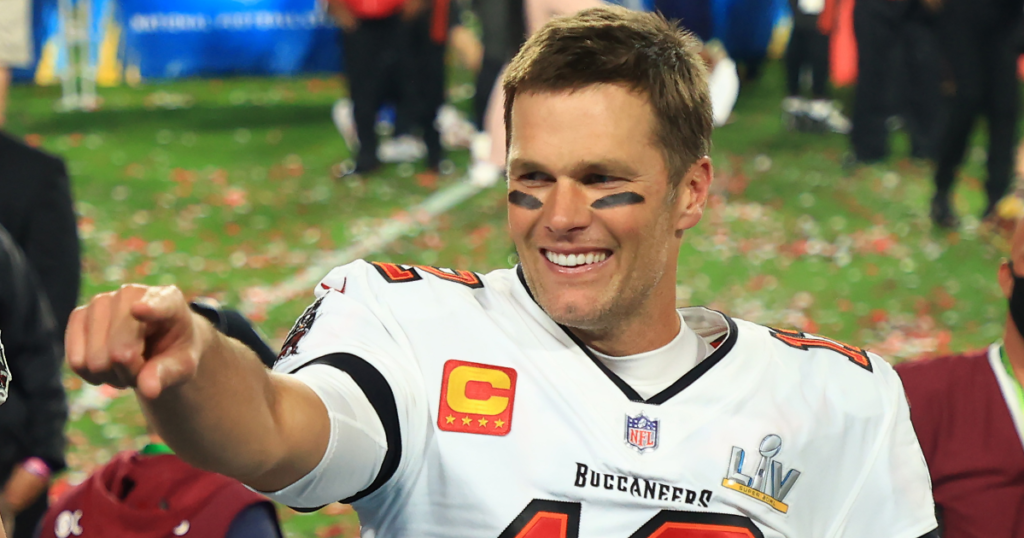 The GOAT of NFL quarterbacks has officially announced his retirement.
Tom Brady, 44, is calling it quits after 22 seasons and seven Super Bowl rings, confirming ESPN's report on January 29 that he and his team initially shot down.
Brady dropped his announcement Feb. 1 on Twitter in a series of eight tweets.
"I have always believed the sport of football is an 'all-in' proposition—if a 100% competitive commitment isn't there, you won't succeed, and success is what I love so much about our game," Brady wrote.
"There is a physical, mental, and emotional challenge EVERY single day that has allowed me to maximize my highest potential. And I have tried my very best these past 22 years. There are no shortcuts to success on the field or in life.
"This is difficult for me to write, but here it goes: I am not going to make that competitive commitment anymore. I have loved my NFL career, and now it is time to focus my time and energy on other things that require my attention."
Brady finishes his career with seven Super Bowl championships, three MVPs and five Super Bowl MVPs.
The future Hall of Famer won six of those rings across 20 seasons with the Patriots before winning another last year with the Buccaneers after leaving New England in free agency.
More from ESPN.com's original report:
Sources said that Brady's decision to retire is based on several factors, including family and health. Although it's less significant, Brady also recognizes that the Buccaneers are likely to undergo significant roster turnover, sources said.
Brady, 44, has been adamant for weeks that he never wanted a "farewell season," and many who know him believed he desired a decision made without much drama leading up to it. He will shift his focus to new endeavors and believes this is the right moment to end his playing career, sources said.
The New York Post reported that Brady's team initially shot down reports of his retirement and suggested it may have been more of a timing issue, in which Team Brady wanted to wait until after Sunday's Conference Championship games to make the long-rumored announcement.
Brady's quest for one more title was cut short last Sunday when the Bucs lost to the Rams in the thrilling NFC divisional round. He led what appeared to be one of his signature game-winning drives in the final few minutes before the Rams shockingly won with a field goal as time expired.
After the loss, Brady gave some hints about what went into his decision to retire.
"My wife [Gisele Bundchen] is my biggest supporter," Brady said on his "Let's Go!" podcast last week. "It pains her to see me get hit out there, and she deserves what she needs from me as a husband and my kids deserve what they need from me as a dad."
Brady was a sixth-round pick (199th overall) of the Patriots in 2000 and often talked about playing until he was 45 — the age he will turn in August.
Since taking over for the injured Drew Bledsoe in 2001, Brady started 316 games out of a possible 335. He missed all but one game of the 2008 season after tearing his ACL in the opening game and then was suspended for the first four games of the 2016 season as a punishment for the Patriots "Deflategate" scandal.