Tom Brady's Rumored $375 Million Fox Sports Deal Is Richer Than His Entire NFL Career
The seven-time Super Bowl champ stands to make more in the broadcast booth than he has on the field.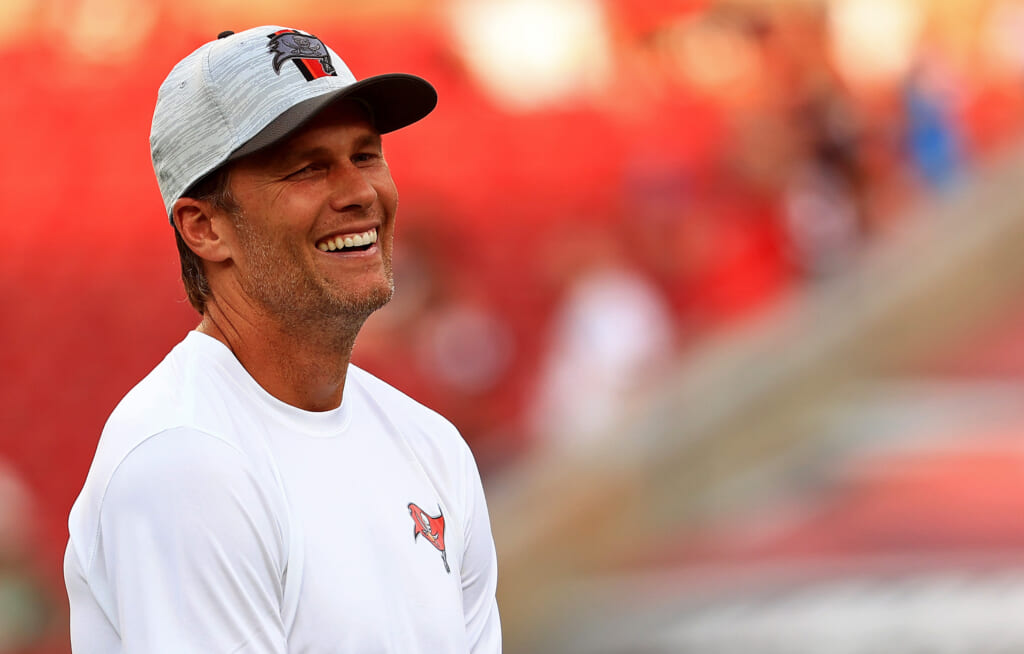 Tom Brady's next act as an NFL broadcaster may be even more lucrative than the career that made him the league's most decorated player ever.
Fox Sports announced that the seven-time Super Bowl champ will be replacing Troy Aikman as the network's lead NFL analyst, which was somewhat surprising considering Brady is committed to playing at least one more year with the Tampa Bay Buccaneers.
But the real shock came as the New York Post reported that Brady's 10-year broadcast deal with Fox is worth an astronomical $375 million. Citing stats from Sportac, InsideHook points out that the beloved 44-year-old QB stands to make around $43 million more in the booth than the approximately $333 million he'll have made in over two decades on the gridiron by the end of the upcoming season.
Brady's annual salary is also more than double than that of the person he's replacing, per the Post. Aikman signed a five-year, $90 million contract at ESPN after his Fox contract expired, tying Tony Romo of CBS for the largest yearly NFL TV salary. His broadcast partner, Joe Buck, signed onto ESPN with a five-year, $75 million.
But Brady's deal may be good to be true. Fox Sports responded to rumors, saying, "What has been reported isn't an accurate description of the deal and we have not released details beyond what was disclosed on our quarterly earnings call," per Sports Business Journal.
For Brady's part, he's still focused on his upcoming season.
"Excited, but a lot of unfinished business on the field with the Buccaneers," he tweeted in response to Fox's announcement. "#LFG."