Lamar Odom And Tristan Thompson Nearly Got Into a Fist Fight Over Khloe Kardashian
She's at the center of the latest NBA beef.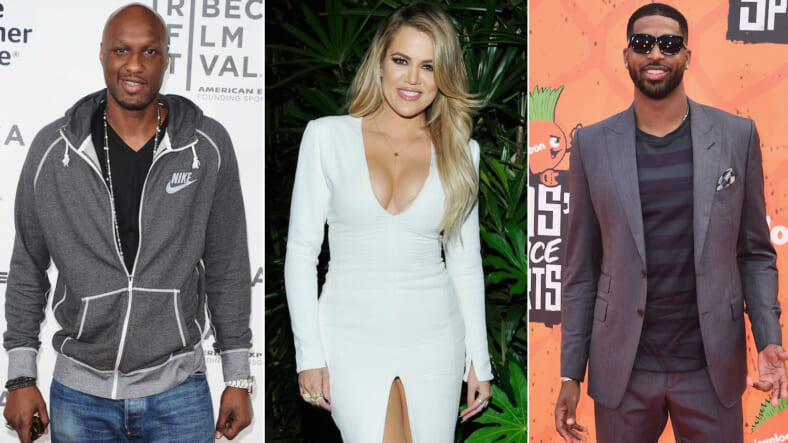 This is what happens when Khloe Kardashian tries to be mature. According to Radar Online, the amply endowed girlfriend of Cavs forward Tristan Thompson wanted to foster some goodwill between him and her ex, former Lakers star Lamar Odom. 
So she arranged for a meeting between the 25-year-old Thompson and 37-year-old Odom.
Bad idea.
Radar says that Odom showed up to the meeting at Khloe's house with several friends and was immediately confrontational. Thompson, in turn, was protective.
"Lamar's friends had to pull them off each other once things got really bad. Khloe now realizes they can't be in the same room ever again," Radar's source said.
Odom is retired and has little better to do than fight younger men over an ex. But Thompson might want to think about extracting himself from this volatile situation. 
Remember last week when James Harden said he became a better player after ditching Kardashian and the attention that came with dating her? Might be time for Thompson to heed that advice, not that we expect it to be easy.
https://www.instagram.com/p/BRZ4DdJBlgPhttps://www.instagram.com/p/BRHOknDBI-jhttps://www.instagram.com/p/BRJ1KKVhQES