Justin Gaethje Batters Tony Ferguson To Clinch UFC 249 Lightweight Title
He's facing Khabib next. Who you got?
Getty Images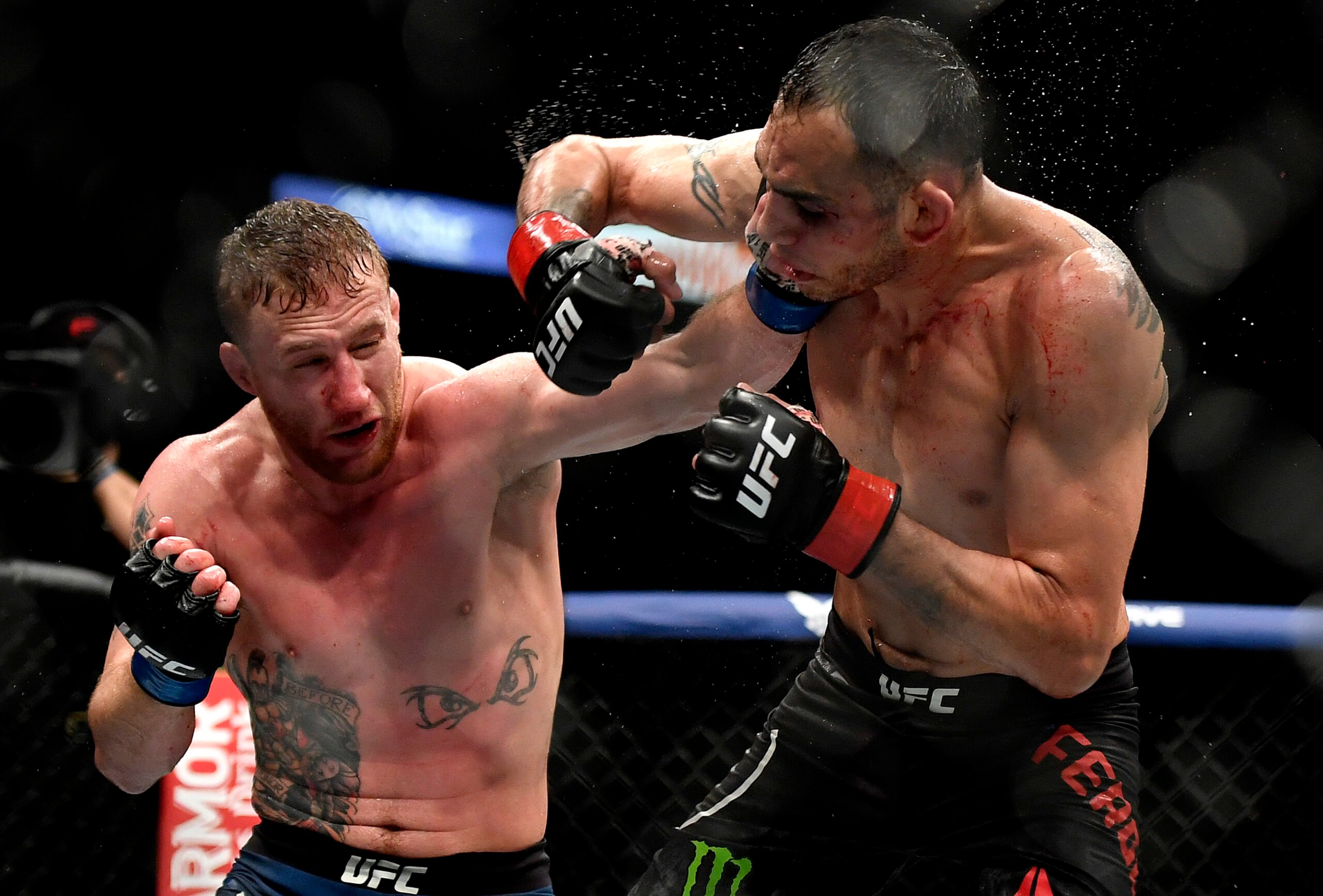 The first live sports event of the the coronavirus era didn't disappoint.
Underdog Justin Gaethje dominated Tony Ferguson in the headlining fight of UFC 249 Saturday night to become the new UFC interim lightweight champion. 
From the opening bell, Gaethje battered the rugged Ferguson with clean strikes and superior technique, and kept it going the whole fight. He finally shut him down in the fifth and final round when the referee stopped the fight via TKO and Gaethje became the interim UFC lightweight champion.
"I knew I was a killer stepping in here," a triumphant Gaethje told Joe Rogan in the Octagon, which was devoid of a crowd in Jacksonsville, Florida in the first live sports event since coronavirus sidelined pro leagues.
Gaethje will now face Khabib Nurmagomadov, the reigning UFC lightweight champ.
"He was a tough son of a bitch," Ferguson said. "I'll be real. Props to Justin. We're bringing sports back. Hope you enjoyed the fight."
https://twitter.com/DanaWhiteBurner/status/1259354409403854848
UFC president Dana White told Yahoo Sports this week that Nurmagomedov will fight the winner of the Ferguson-Gaethje fight. 
So who you got?