UFC 249: Khabib Nurmagomedov Shares Message Explaining Why He Won't Fight Tony Ferguson
"I'm definitely upset more than you to cancel the fight…I had many plans after the fight, but I can't control it all."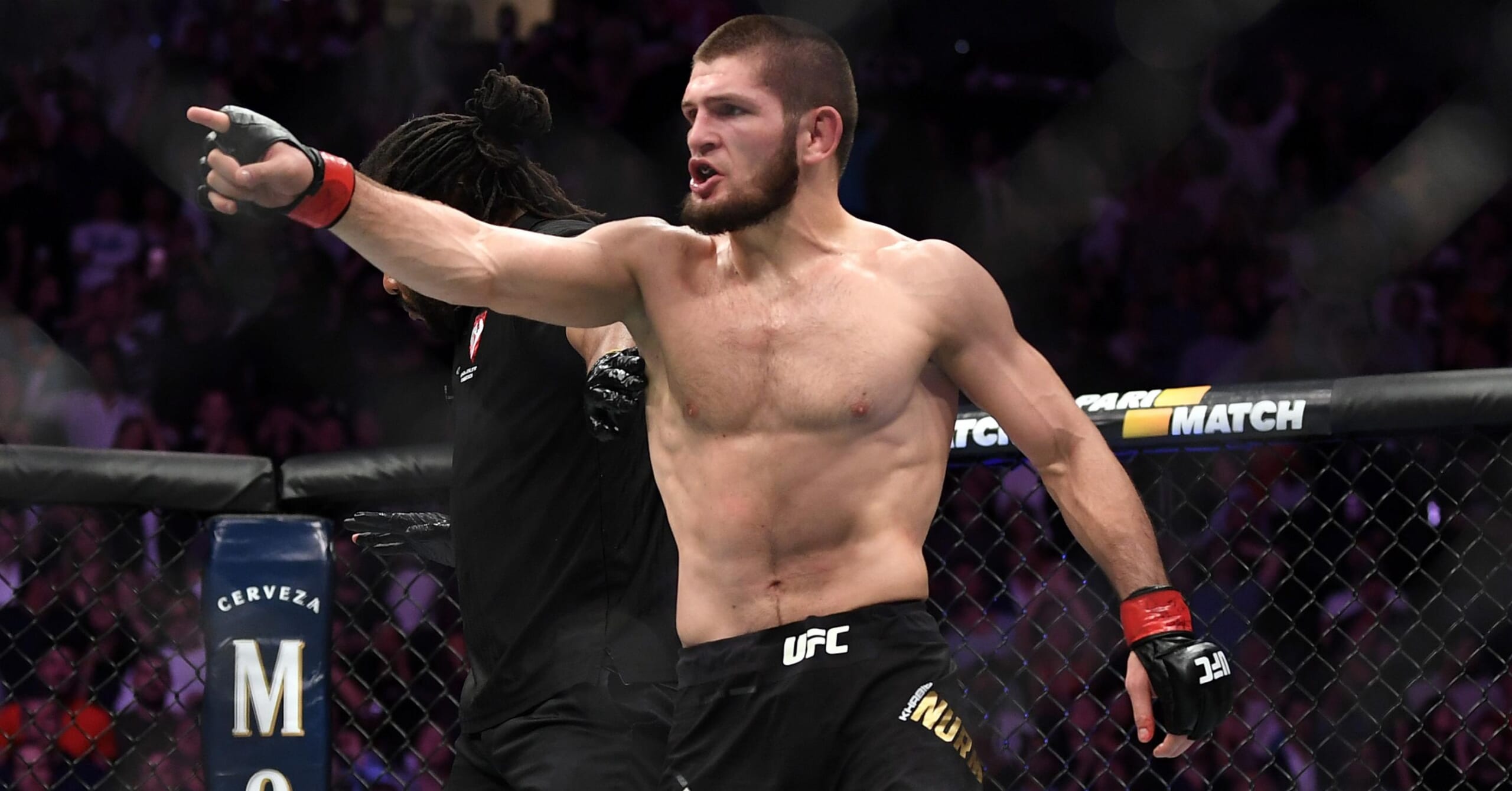 Getty Images
Khabib Nurmagomedov has shared an impassioned message about why he won't leave quarantine in Russia to defend his lightweight title against Tony Ferguson at UFC 249.
"I understand everything and I'm definitely upset more than you to cancel the fight…I had many plans after the fight, but I can't control it all," Nurmagomedov wrote on Instagram. 
"Every day the situation changes unpredictably. But Khabib still has to fight, is that what you saying? Take care of yourself and put yourself in my shoes," he concluded. 
This is the fifth time that a UFC bout between Nurmagomedov and Ferguson has fallen apart. And despite the ongoing coronavirus pandemic, UFC president Dana White has done everything he can to make the event happen on April 18. Brooklyn's Barclays Center was the original venue, before White announced UFC 249 would go on at another location. 
Fox News reports that Nurmagomedov is currently in his native Dagestan after having left California, where he typically finishes training for fights. Ferguson responded to the Russian champ's decision by calling for the his belt to be rescinded. 
"He should be stripped of his title," Ferguson said in an ESPN interview. "He obviously knew what he could do to help save this card. He didn't want to take any of those chances. Everybody is taking risks trying to do it. He bailed out, man. It's pretty hard to explain, but he bailed out, man."
Meanwhile, some outlets have sided with Nurmagomedov. USA Today deemed White's determination to continue with UFC 249 an embarrassment, pointing out that other professional sports organizations—nearly all of which suspended play weeks ago—would be criticized for moving forth with scheduled events. MMA Fighting said Nurmagomedov's decision is "totally justified."
Even Joe Rogan is against UFC 249 taking place under current conditions. The organization's longtime color commentator recently revealed that he would not participate in UFC 249 on his podcast. 
"This fight is so cursed. This is how Dana feels. This is why Dana's trying so hard to make it happen, even if there are only 10 people in the room," he said on The Joe Rogan Experience.
"I guess someone's going to commentate it," Rogan said, "It's not gonna be me. UFC is talking about putting on a fight on April 18. And I don't know how they're gonna do that. I don't know if they're gonna be able to do that in the United States."