UFC Releases Poster For Ronda Rousey's Return Match Against Amanda Nunes
Rowdy Ronda wants her belt back.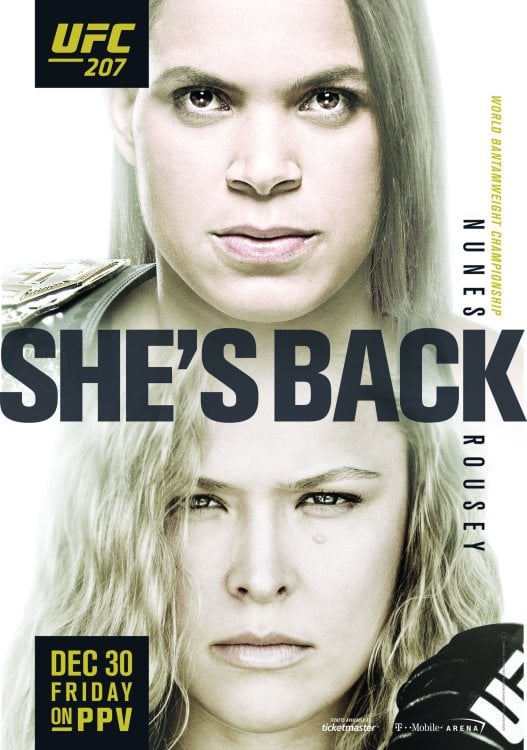 Ronda Rousey is coming back in UFC 207, and if her expression on a great new poster released by the UFC is any indication, she's more than ready to face Amanda Nunes. 
At stake is the women's bantamweight belt, which has been passed from Holly Holm to Miesha Tate to Nunes, the current title-holder. 
Rousey has become a certified star outside the UFC, and has been slowly working her way into films, with talk of branching out to the WWE as well. To beat Amanda Nunes she'll have to bring the Rousey of old, who was utterly unbeatable at one point. While some have questioned how committed Rousey might be, we're pretty sure Amanda Nunes is providing plenty of motivation with smack talk like "She's a weak person, she showed it after her loss."
We'll take whatever she's ready to bring into the Octagon, and suspect Amanda Nunes could be in for the fight of her life.