Everything You Need to Know About the UFC's Blockbuster Deal With ESPN
The UFC is about to be all over ESPN.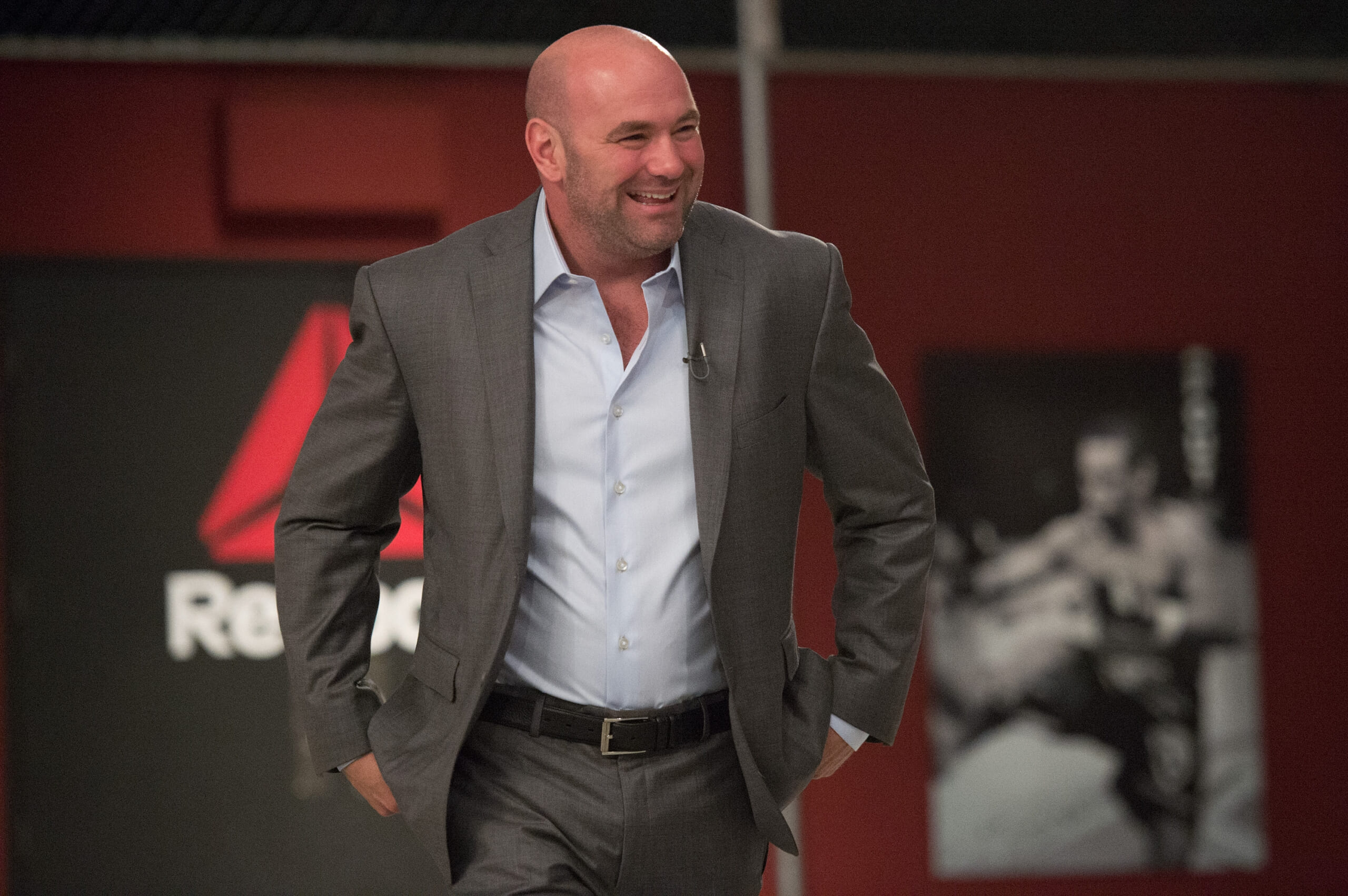 The UFC struck a massive deal with ESPN this week that will bring the top MMA promotion in all of the land to the Worldwide Leader in Sports. 
"I couldn't be more excited to partner with The Walt Disney Company and ESPN on an agreement that will continue to grow our sport," Dana White, the UFC president, said after the partnership was announced. 
"UFC has always done deals with the right partners at the right time and this one is no exception. We will now have the ability to deliver fights to our young fan base wherever they are and whenever they want. This deal is a home run for ESPN and UFC."
Here's everything you need to know about the deal:
You're going to have to wait to see UFC fights on ESPN.
The deal, which lasts for five years, doesn't begin until January. The UFC's current deal with Fox expires at the end of 2018.
Fights will be streamed on ESPN+.
The deal with the UFC is a huge win for ESPN's new streaming service, ESPN+, which launched on April 12 and costs $4.99 each month. Much of what will eventually be on ESPN+ is currently available only to UFC Fight Pass subscribers.
But there will be plenty of UFC on ESPN TV too.
The deal grants ESPN rights to the UFC"s voluminous archives and allows ESPN TV to run pre-fight shows for the streaming cards.  
There will be a LOT of fights.
The deal calls for 15 fight nights to be broadcast on ESPN+ and for each event to have 12 fights on the card.
It won't just be live fighting.
ESPN+ will also become the home of Dana White's Tuesday Night Contender Series, which is currently streamed weekly on UFC Fight Pass. 
The UFC is making major bank.
The deal calls for the fight company to make $180 million each year, the same that Fox currently pays for UFC content that it airs on FS1.
There's still plenty more of fighting to sell.
With this deal only involving the UFC's streaming content, there's plenty left for the company to sell, including 12 pay-per-view events, the preliminary card ahead of those events and another 15 or so events each year.